Sports
Prithvi Shaw Got Hilariously Trolled As He Unintentionally Hit Rohit Sharma With A Throw
There is no denying the fact that young Indian cricketer Prithvi Shaw is very talented but it is also true that he is going through a rough phase at the moment. He couldn't perform well in the IPL 2020 and then the Australian tour has also been pretty bad for him. He was not able to give a solid performance when he was given the chance and some former cricketers also talked about the flaw in his technique, stating that he won't be able to survive at the international level until he rectifies it.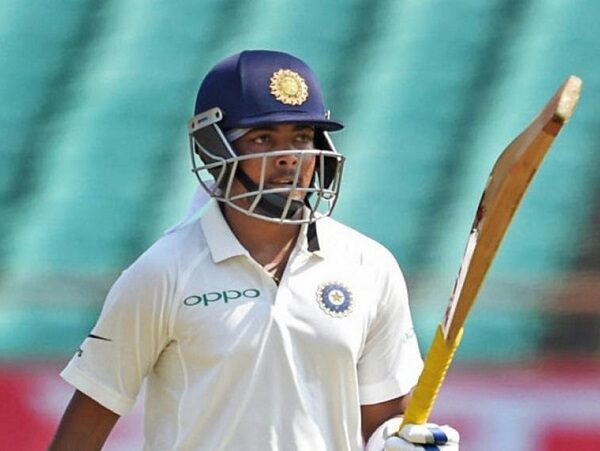 The social media users also trolled him mercilessly whenever he failed to score runs but now he is getting trolled even when he is not a part of the Indian squad.
In the fourth and final test match at Brisbane, the Indian cricketer Navdeep Saini left the field after he had some issue with his groin and Prithvi Shaw came to field as a substitute. During the game, Prithvi Shaw was fielding inside the inner circle and the batsman hit the shot towards him.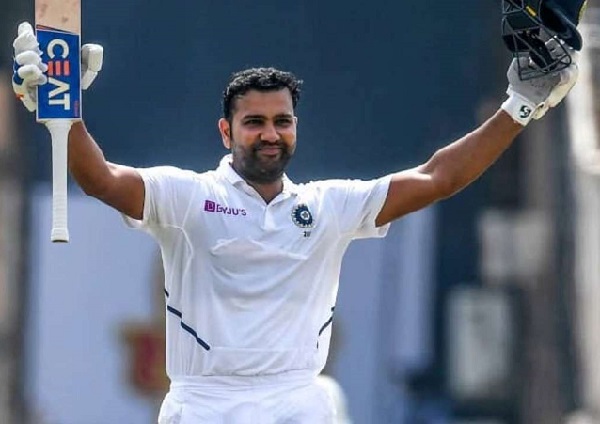 Prithvi ran and collected the ball, he then quickly threw the ball on the non-striker's end but the ball hit the vice-captain Rohit Sharma who was standing between Shaw and the wicket. However, Rohit Sharma didn't react and he also didn't say anything but he could have got injured and this incident was more than enough for cricket fans to get in action mode.
Here is the video:
⚠ Friendly fire ⚠

Live #AUSvIND: https://t.co/IzttOVtrUu pic.twitter.com/8naJ3ykMe7

— cricket.com.au (@cricketcomau) January 15, 2021
Click to watch this video directly on Twitter
Soon, the micro-blogging site Twitter was flooded with memes and jokes and here are some selected hilarious tweets:
#1
He is right on target 🎯 He knows if Rohit Sharma gets injured he might get a chance 😂

— Ritik Goyal (@Wits_52) January 15, 2021
#2
Selection team : Nah Shaw sux
Shaw : Yeah but what if you have no openers fit to play ?
Selection team : Rohit and Gill are fit.
Shaw : Not for long 😊 https://t.co/Ao2PwwShxH

— Yash Gosalia (@yashgosalia44) January 15, 2021
#3
Rohit's gravitational force of attraction deviated trajectory of ball,Shaw is innocenct here!
😂😂😂😂

— Ajay Raw!🇮🇳 (@AjayJat38977215) January 15, 2021
#4
Rohit Sharma's reaction be like "Tujhe opener banna hai to bann ja.. ye kya strategy hai BC!!!" https://t.co/l1gq92iw8X

— Keh Ke Peheno (@coolfunnytshirt) January 15, 2021
#5
Prithvi Shaw missed a throw and it hit Rohit Sharma.

Le Rohit Sharma :#INDvsAUSTest pic.twitter.com/eh61SUBySd

— no_love__ still_single (@LuvhrtzzA) January 15, 2021
#6
Prithvi Shaw hits rohit sharma with the ball.

Indian fans to prithvi : Lagta h tereko team m rhne ka nhi h . 😂😂 pic.twitter.com/HQixylDqvh

— Geetansh (@geetanshpandey2) January 15, 2021
#7
#GabbaTest
Prithvi shaw throw hits Rohit sharma

Meanwhile Rohit : pic.twitter.com/H4IWSEgH5O

— Rehaan 🔰 (@sarcastiqlonda) January 15, 2021
#8
Prithvi shaw giving his best to do comeback in Indian playing 11 👑🔥#GabbaTestpic.twitter.com/0A96wU3Dtv

— Circuit 🏏 Expert (@Being_circuit) January 15, 2021
#9
Prithvi shaw after hits rohit sharma…. pic.twitter.com/VQuZHgGXYr

— अश्लील Memer (@rahulsi40259193) January 15, 2021
#10
Prtihvi Shaw be like : Rohit ye le injury aur open Karne de Mujhe.#INDvAUS #AUSvIND #AUSvsIND

— Arnab Goswmai (@arnab_goswmai) January 15, 2021
#11
You drop Prithvi Shaw? He'll injure the other opener to take the slot back.

— Srihari V (@tweetsrihari) January 15, 2021
#12
Rohit be like🤣 pic.twitter.com/5oATgBA35J

— Harish (@Harish01959302) January 15, 2021
#13
This is genuinely funny. Is Prithvi Shaw trying to get his place back as an opener by pelting Rohit Sharma with the ball 😂. pic.twitter.com/QULhC4DbOt

— Ismail Mulla (@IsmailMulla) January 15, 2021
#14
Thoughts on Shaw throwing the ball directly at Rohit's palm . Very comical and tragic at the same time @1tip1hand

— 15Degrees (@desigiri82) January 15, 2021
#15
Shaw to sharma : Na khelunga, na khelne dunga😂😂

— प्रफुल्ल गमरे PRAFULL GAMARE (@prafull_tweetz) January 15, 2021
What is your take on India's chances of winning the fourth and final test? Do let us know.
Share Your Views In Comments Below