Sports
Prize Money Of FIFA World Cup v/s Cricket World Cup. There's A Huge Difference
FIFA World Cup is all set to start. It's the biggest tournament that every football fan waits for. This tournament is most awaited because it comes only once in 4 years; 32 teams are going to compete hard to win the trophy and like every time, this season is going to be GRAND too.
Due to the status it has, it's obvious that the prize money is also going to be HUGE. The teams not only try to overpower each other for victory, but also for the whopping prize money that's attached to it.
Total prize money for FIFA World cup is US $400 million (Rs 2700 crores). If we compare this prize money with Cricket world cup 2015 then there there is a huge difference & cricket fans might be disappointed.
So are you excited to know who will win what? Do you wish to know how much amount the winning team would get? Here you go..
#1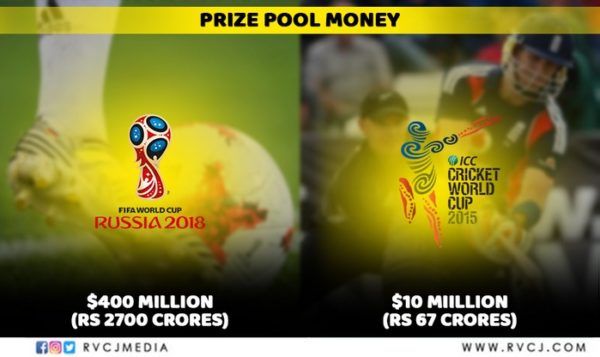 #2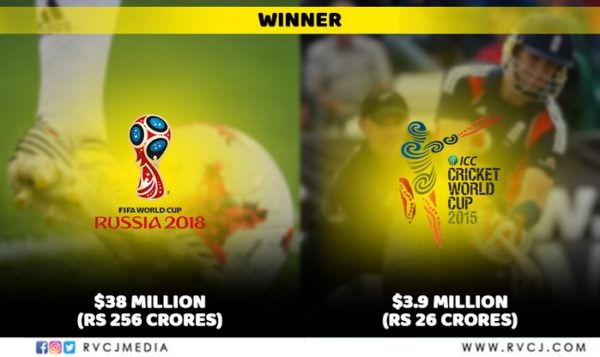 #3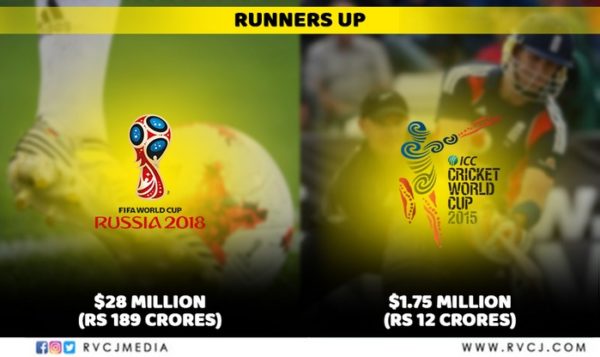 #4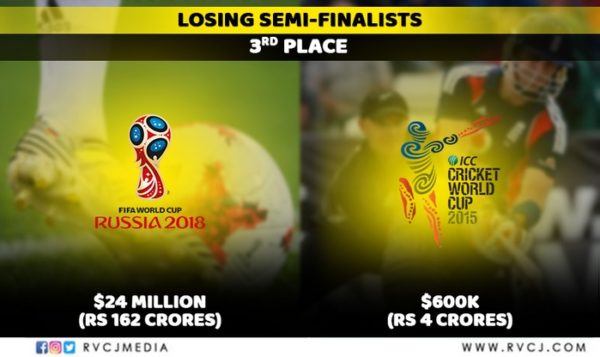 #5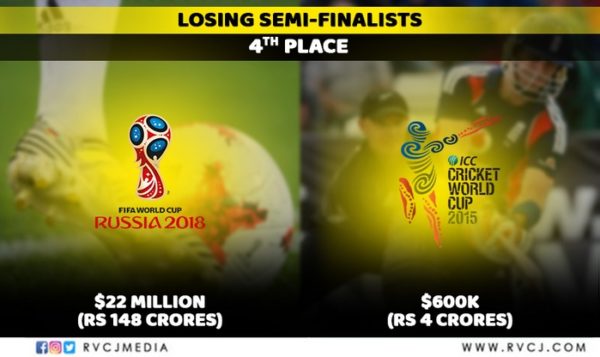 #6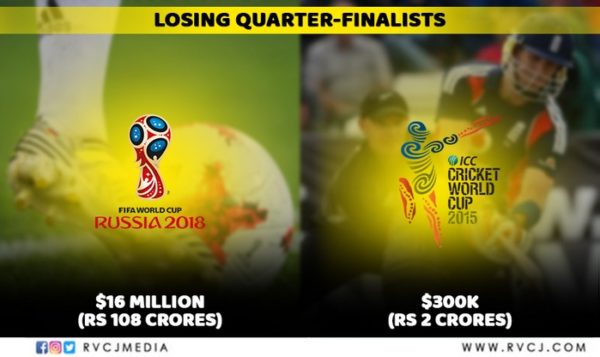 #7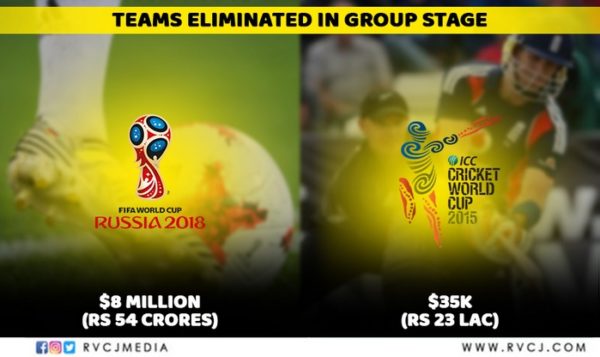 32 teams that qualify for FIFA will get minimum of $9.5m (Rs 64 Crores each) ($8m for taking part in the group stage and $1.5m for tournament costs). While on the other hand cricket world cup winner gets Rs 26 Crores. That clearly means qualifying for FIFA world cup is much more worthy than winning the Cricket world cup if we talk in terms of money. We hope our Indian Football team qualifies for FIFA world cup in 2022 or 2026.