Sports
Punjab Kings Gets Trolled For Their New Jersey, Twitter Calls It Copy Of RCB's Old Jersey
The IPL 2021 is all set to start from April 9 with Mumbai Indians and Royal Challengers Bangalore clashing in the opening match and the final of the tournament will be played on May 30 at Narendra Modi Stadium, Ahmedabad. The IPL franchises which have not been able to perform well in the IPL 2020 are leaving no stone unturned in ensuring that the IPL 2021 proves to be a good one for them; for example, Chennai Super Kings that is the second most successful team of the league had a pretty bad IPL 2020 and this year, they redesigned their jersey for the first time since the inaugural edition of 2008.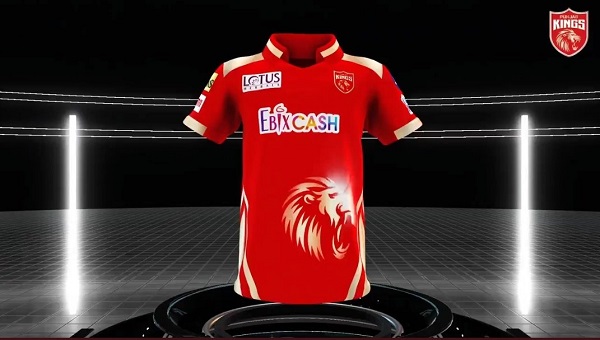 In the similar manner, the Punjab franchise has changed its name from Kings XI Punjab to Punjab Kings as they feel that a team is not just about eleven players but about the whole group. Now the franchise has changed its logo and redesigned their jersey as well. The new logo shows a shield in which the name of the franchise is written with a roaring lion.
𝐓𝐡𝐞 𝐰𝐚𝐢𝐭 𝐢𝐬 𝐨𝐯𝐞𝐫! ⌛

Reveal kar rahe hain assi, saddi new jersey 👕😍#SaddaPunjab #PunjabKings #IPL2021 pic.twitter.com/zLBoD0d5At

— Punjab Kings (@PunjabKingsIPL) March 30, 2021
However, the new jersey has become the talking point soon as the color of the jersey is also different but contrary to the belief of the management, fans have not liked the jersey as it resembles the old jersey of Royal Challengers Bangalore.
Here is how the online users expressed their unhappiness and disappointment:
#1
Hang on…Isn't this RCB from 2008? @WasimJaffer14 might know 😉 https://t.co/Je2w2KYJqg

— Vishal Dikshit (@Vishal1686) March 30, 2021
#2
— Navneet Gowda🍫 (@Navneet00215124) March 31, 2021
#3
Punjab Kings naam kyu rakha? RCB B hi rakh lete 🙄 https://t.co/ZMV3g56z6e

— Varuni (@Varuni_Y) March 30, 2021
#4
— Debasis (@Debasis59806786) March 30, 2021
#5
#PBKS 's jersey for the #IPL2021.
Looks like RCB jersey with GOT' BGM. unveiling video: https://t.co/edZtRSymAR pic.twitter.com/ojyqxInV8i

— Bhavesh Suthar ❁ (@Bs3Suthar) March 30, 2021
#6
Big Breaking: Prieti Zinta spotted buying Old RCB fan jerseys in bulk, from Sarojini Nagar.

— Rudraksh Jaiswal (@jaiswal_021rudy) March 30, 2021
#7
They are Exactly 10 years behind RCB

— Sanjay (@141Adelaide) March 30, 2021
#8
zero originality in name, logo and colors, just recycling gold, red lions, kings, and patterns which are already in plenty.
Could have chosen something unique- Green, Orange, baige etc
Names- Braves, Soldiers, Pistons, Parakeets, GosHawks, Blackbucks etc etc

— Plaski (@Plaski7) March 30, 2021
#9
shame on u @PunjabKingsIPL can't u prepare ur own jersey copying from RCB jersey😒 https://t.co/YTqC1ZNZc9

— @SravMSD (@sravan1118) March 30, 2021
#10
Here is an upcoming movie called Punjab Kings Jersey. It is the official remake of the 2009 & 2010 #RCB Jersey. Action🎬 #IPL2021

— Pradyumna Hebbar (@Pradyumna1992) March 31, 2021
#11
RCB in disguise.

— Sohail (@sohailb19) March 30, 2021
#12
Pura jersey rcb ka copy hai pic.twitter.com/fbWOdVqjKT

— n_o_o_l_k_a_r___360 (@NoolkarDeepak) March 31, 2021
#13
I wonder whether pbks doing it purposely or just a coincidence. Gets RCB's players, jersey and they've most matches in chinnaswamy now. Unreal.

— Mahi (@i_stanKohli18) March 30, 2021
#14
Lots of similarities with RCB jersey. I see even the helmet colors have changed to golden like RCB.

— Amit Mittal (@amitspurlink) March 30, 2021
#15
Pbks playing with RCB's 2009 jersey and in 2009 DC won the cup. So is it the time for this DC..?

— Mahi (@i_stanKohli18) March 30, 2021
The Punjab franchise has never won the IPL title but it must be looking forward to change its fortunes in the IPL 2021 under the leadership of KL Rahul who was appointed the skipper in the last season after the franchise released their former skipper Ravichandran Ashwin who was not able to fulfill their dream of winning the tournament in two seasons.
What is your opinion about the new jersey of Punjab Kings? Do you also feel that it is copied from the old jersey of RCB?
Share Your Views In Comments Below