The India-Australia series is leveled at 1-1 with both the teams winning one test match each of the 2 test matches played till now and this further increases the importance of the remaining two test matches to a great extent. While the third test match is scheduled to start on 7th Jan 2021 at Sydney Cricket Ground, there are clouds of uncertainty hovering around the fourth test match taking place in Brisbane starting 15th Jan 2021.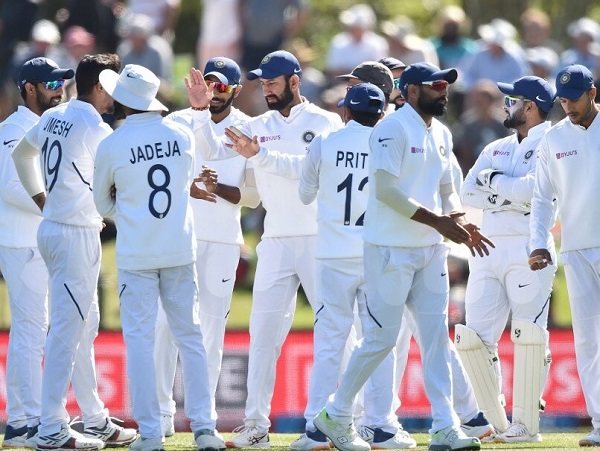 The Indian team management has informed Cricket Australia that they are in no mood to undergo harder quarantine in Brisbane as they had already spent their 14-day quarantine period in Sydney when they arrived in Australia. An Indian source told a cricket portal that they totally understand the complexity of the situation but they have cooperated completely with Cricket Australia and now they want to be treated like normal Australians.
Ros Bates, the member of Queensland Legislative Assembly, responded to India's demand of easing restrictions for them. She has straight away said that if the Indians don't want to follow the rules, they should not come. She tweeted a video in which she is seen saying, "Well Look. If the Indians don't want to play by the rules, don't come."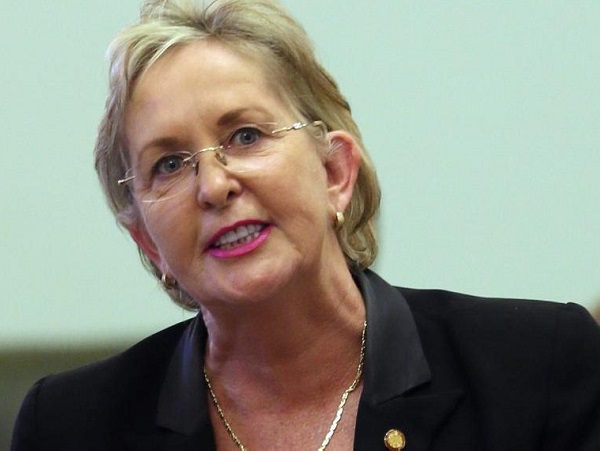 The video was captioned, "Today I was asked about reports the Indian Cricket Team wants quarantine restrictions eased just for them, ahead of the upcoming Gabba Test. My response"
Today I was asked about reports the Indian Cricket Team wants quarantine restrictions eased just for them, ahead of the upcoming Gabba Test. My response 👇 #Cricket #IndiavsAustralia @ICC @CricketAus pic.twitter.com/MV7W0rIntM

— Ros Bates MP (@Ros_Bates_MP) January 3, 2021
Click here to watch this video directly on Twitter
Indians are pretty angry and annoyed with such a rude reaction and they trolled Ros Bates mercilessly. Here are some selected tweets:
#1
@Ros_Bates_MP what complete nonsense. Indians dont play by the rule?????? They completed a whole damn 14 day quarantine period. What do you want them to do? Stay in quarantine for the whole series? Goddammit they are professional players who deserve to be treated with respect.

— Gagan Preet (@GaganPr88903737) January 3, 2021
#2
Mr. MP – was there a official request made by the cricketing team or @BCCI and you are just made a mountain out of a mole hill by responding to newspaper reports. Need to show more respect to your guests instead of your attitude! You just turned away several tourists.

— Debjyoti Sanyal (@debjyotisanyal) January 3, 2021
#3
I can understand how frustrated you are since Australia lost the last test match 🤣🤣😆😆😂😂😂

— Shanky (@k_shashank) January 3, 2021
#4
Says the woman representing a team who not long back had their Captain and Vice Captain caught cheating the game of cricket. Talking of rules huh #Cricket#IndiavsAustralia @ICC @BCCI @CricketAus @BoriaMajumdar @vikrantgupta73

— Karan S (@ksinghania86) January 3, 2021
#5
Oh yeah, sure. Thought about CA's revenue if India doesn't tour? There are so many different ways to convey what you'd like to say and this is exactly the way you wouldn't want to.

— Vikram (@OG_Vikram) January 3, 2021
#6
You can't go to quarantine after every match once they got to Australia they followed all the rules and stayed in quarantine and don't say that people from india bend the rules what kind of a statement was that.

— Smirnoff (@ssmiirnoff) January 3, 2021
#7
https://twitter.com/VyshnavPradeep3/status/1345649882191724544
#8
https://twitter.com/Samrats83696274/status/1345673159308095488
#9
Indeed! No need to go to Brisbane. To say rule applies similarly to all is incorrect. Players have been staying in secured bubble unlike normal citizens. So how can you say the risk is same? A little bit of logic may be too much to expect from Queensland pollies..

— Deepak Shah (@dns2254) January 3, 2021
#10
"2 mins f fame 4 u"
Few things that u should avoid
1. If you don't receive such requests officially then "don't respond"
2. If you can't respect your guests then "don't host"
I m not saying their requests should be entertained but there's better ways of handling such exchanges

— Mudhasir (@Maddy34158069) January 3, 2021
#11
Dunno who gave you the idea that the Indian team is so eager to play in Brisbane. They'd be doing you a favour playing there, despite the hard quarantine rules. If you're not keen to have that, you can advise CA to have the last test in SYD itself. That'd work for everyone 👍🏼

— Sandeep J (@sandyjune1988) January 3, 2021
#12
#India hasn't asked for any exemptions. They say they do not want to play in #Brisbane with the newly imposed restrictions. And, coming as it does, at the fag end of a tour. @CricketAus need to grateful that the Indians have played a gruelling schedule over three formats.

— Yeshwanth Kini (@YeshwanthKini) January 3, 2021
#13
https://twitter.com/shashankindya/status/1345605291128225792
#14
@BCCI 's response to you . Ok ✅ we have nothing to lose . Either we play 2 tests in Sydney and win 3-1 / go back to India cancelling the final match with score line 2-1 . BCCI will be happy 😊. The trophy stays with us . pic.twitter.com/3TKL60MXB8

— Santhosh Lakshmanan (@iamhappian) January 3, 2021
#15
This series should normally take place in India has last test series was played in Australia due to some economic issues of Australian cricket India accepted to play in this tour so don't give those use less answers why your Australian cricketers allowed to roam outside😠

— Dr YOGENDER REDDY (vet) (@CYogenderReddy) January 3, 2021
The Sports minister of Queensland, Tim Mander has also been very clear with his response when he says that the Indian side has no right to disregard the quarantine rules and they should not come if they can't follow the rules. He further adds that rules can't be different for different people and rules apply in the same manner for everyone.
The Indian team management has proposed that they should play both the remaining test matches in the same city and then leave for India after finishing the series instead of travelling to another city for the fourth test match.
Do you think that the demands made by the Indian team are unreasonable? Let us know your views in this connection.