Sports
R Ashwin Has An Epic & Funny Response To Fan Who Points Out A Weakness In His Batting
Ravichandran Ashwin, the Indian spinner, will have to play an important role if the Indian team has to register victory in the 5-match test series against England which will be starting from August 4. R Ashwin was also the part of the Indian squad which lost the World Test Championship finals against New Zealand and since then, it is Ashwin only who has played a match while the other Indian players took a three-week break. Ashwin played for Surrey in the county championship match and ended up with 6 wickets including a fifer.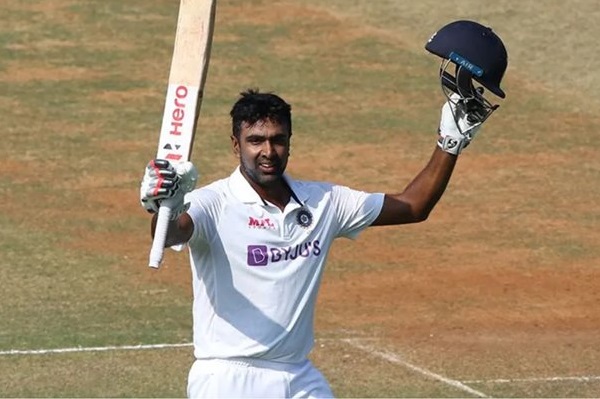 R Ashwin is also pretty active on the social media networks including the micro-blogging site Twitter. Besides, he also has his own YouTube channel on which we have seen him talking on various cricketing matters and sometimes he also takes interviews of other players.
Ravichandran Ashwin many have been more popular as a spinner but he is also a lower order batsman who has played some useful innings for team India and recently, a fan pointed out a weakness in Ashwin's batting. In the comment posted under one of the YouTube videos of Ashwin, the fan writes that he has been observing Ashwin's batting for long and he feels that Ashwin has problem in playing a bouncer which is bowled over the wicket by the bowler on the line of middle stump and the short leg is fielded while he bats.
This is what the fan wrote, "Sir observing your batting for a long time if there is any problem it is the incoming bouncer directed at the body around the middle stump line from over the wicket and short leg therefore comes into play while you bat".
While some other cricketer may have lost his cool, Ashwin knows how to handle such situations and he has given a very funny answer to the fan by stating that such delivery would have troubled even the legendary cricketer Don Bradman. Ashwin responded with, "This ball will trouble Don Bradman also!".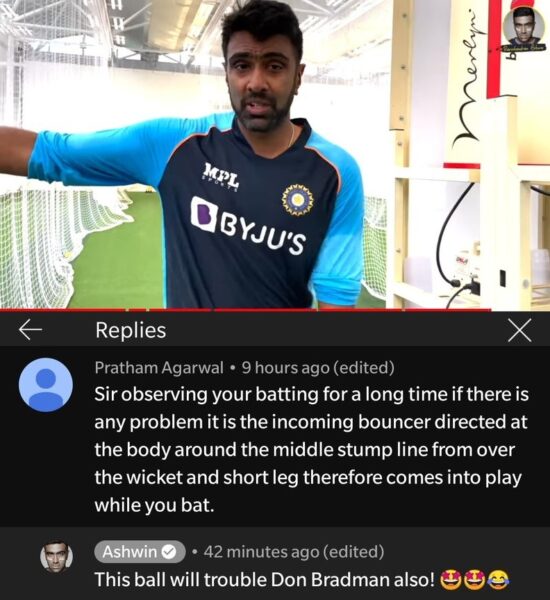 Hopefully Ashwin will perform well with not just ball but bat too in the upcoming 5-match test series against England and India will win the series just like it did at home against England some time ago.
Share Your Views In Comments Below