Sports
R Ashwin Left Frustrated After Rishabh Pant Made A Silly Mistake & Missed Easy Stumping
Rishabh Pant, the young Indian cricketer, has proved himself as a good batsman time and again and recently on the tour of Australia as well but his wicket-keeping has always been under the scanner. There is no denying the fact that the responsibility on the shoulders of Rishabh Pant is huge as he is expected to replace the former Indian cricketer MS Dhoni who is certainly one of the best wicket-keepers of the world.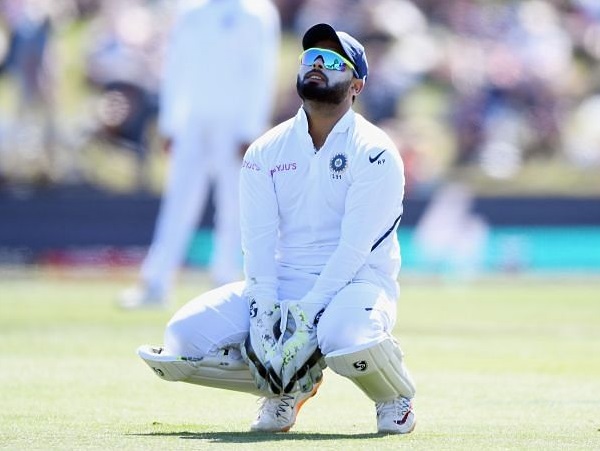 In the ongoing Chennai test match which is being played between India and England, the young wicket-keeper made such a silly mistake that once again netizens are demanding that Wriddhiman Saha should be brought back in the team as the specialist keeper. However, Rishabh Pant is in good form at the moment and the Indian team can't afford to make him sit outside and even playing him as a specialist batsman seems illogical.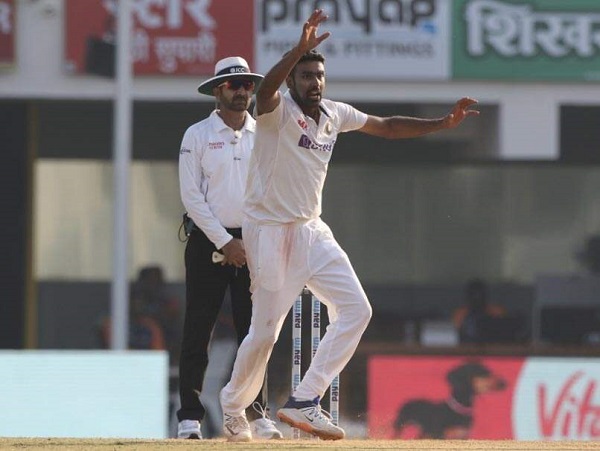 On the second day of the test match, the Australian batsman Jack Leach went out of the crease to hit a shot on the bowling of Ravichandran Ashwin but the ball turned and Leach missed it. Rishabh Pant had all the time in the world to collect the ball and get Jack Leach stumped out but he was not able to collect the ball in a proper manner and Ashwin's reaction was more than enough to know how frustrated he was.
#INDvsENG #RishabhPant doing #RishabhPant pic.twitter.com/ipfUUIAJqm

— Ravi1 (@1RaviR) February 7, 2021
It is known to everyone that the pitch at Chepauk Stadium will turn a lot as the match progresses and in such a scenario, keeping the wickets on spin bowling is not going to be an easy task. Earlier Rishabh Pant dropped a catch of Rory Burns on the bowling of Jasprit Bumrah as the catch was pretty tough and Rory Burns got out soon, so not much is being said about the dropped catch but this stumping was quite an easy one.
After the English innings got over, R Ashwin was seen having a chat with Rishabh Pant:
— Sandybatsman (@sandybatsman) February 7, 2021
Soon Twitterati also started giving their opinion on Pant's wicket-keeping and here are some of the selected reactions:
#1
Everyone misses stumping. Even great keepers do but the way Pant missed that stumping of Leach off Ashwin tells me all I need to know about Pant the keeper.

— Sanjay Manjrekar (@sanjaymanjrekar) February 7, 2021
#2
Rishabh Pant needs to spend some time with Dhoni to work on his wicket-keeping

— Aman Sharma (@AmanKayamHai_ET) February 7, 2021
#3
India vs England: Rishabh Pant's poor wicketkeeping questions raised again, R Ashwin's chance of stumping the ball missed https://t.co/ORzDOkV2Ns

— TEJAS D KULKARNI (@kultejas18) February 7, 2021
#4
A missed stumping by Pant, so now we can hear commentators finally. #INDvENG

— Silly Point (@FarziCricketer) February 7, 2021
#5
Rishabh Pant should be in the team as a pure batsman…wicketkeeping ain't his cup of tea…having watched great keepers over the years like Kirmani, More, Mongia and Dhoni, the wicket keeping skills of Pant is a big let down.#INDvsENG #INDvENG #ENGvIND #EngvsInd

— Clifford James (@CliffordCoolCat) February 7, 2021
#6
As a batsman #RishabhPant is superfine but he needs to improve his wicket keeping. Batting his secondary job, the first job is a wicketkeeper. Team India facing a heavy loss due to his poor wicketkeeping.#INDvsENG

— Devinder Kumar (@DevinderBJP) February 7, 2021
#7
Pant shouldn't have missed that stumping and all is fine but asking for Pant to be played as a pure batsman in ridiculous. Again and again it comes back to the same point. Cant have a specialist WK who cant contribute with the bat.

— BALAJI (@deep_extracover) February 7, 2021
#8
Glad there is no crowd in #INDvsENG test match at Chennai, else #RishabhPant would be hearing a lot of #Dhoni dhoni chants. 😂😂 Too many mistakes while wicketkeeping. 🙄. Let ur keeping do the talking Pant, not ur mouth pls. 🙏

— Nakul Kulshrestha (@NakulKulshrest1) February 7, 2021
#9
Horrible keeping is the interest which #TeamIndia hv to pay for Charismatic innings by #RishabhPant …one of the most poor wicketkeeping at the int'l level. hv to feel for #Ashwin forced to bowl max overs in his test career. #INDvsENG #EngvInd #IndvEng #EngvsInd

— movieman (@movieman777) February 7, 2021
#10
Rishav Pant is pathetic. Missed a catch, given byes , missed stumping chance. Overall ,I feel, he is a liability. Wriddhiman Saha should have got the opportunity. He is a good second wicket keeper.

— Shubhro Banerjee (@shubhro1963) February 7, 2021
As far as the Indian batting is concerned, Rishabh Pant has once again come to the rescue of his team by scoring 91 runs before getting out. Till the time this article was written, India's score was 235/6 with Washington Sundar (17) and R Ashwin (6) on the crease.
Share Your Views In Comments Below