Sports
R Ashwin Shared His CV On Instagram & It's So Hilarious That You Will Go ROFL
The Indian spinner Ravichandran Ashwin is presently with the Indian squad in New Zealand as he played the first test match of the two-test match series which India lost very badly. R Ashwin performed decently with the ball as he took three wickets but wasn't able to do anything remarkable with the bat.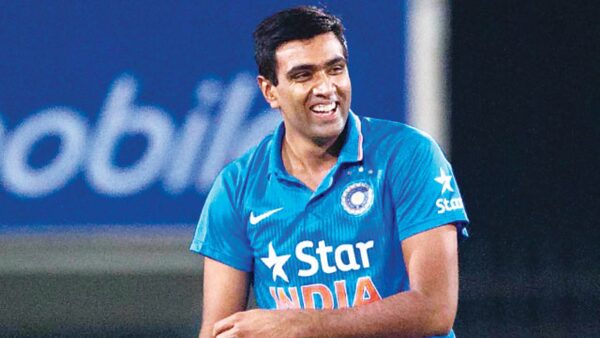 Ashwin is quite an aggressive player but he does have a jolly side to his nature and he recently posted his CV on his Instagram account which was funny and enjoyable to read. He did it for promoting the Break the Beard campaign and started with his nickname and description.
In nickname he wrote, "Log mujhe pyaar se Baller bulate hai" (People call be Baller with love) and in his description, Ashwin wrote, "Mujhe dekh kar ladies sing, dekho jaa rha hai Chennai ka Super King
(After seeing me, ladies sing here goes Chennai's Super King).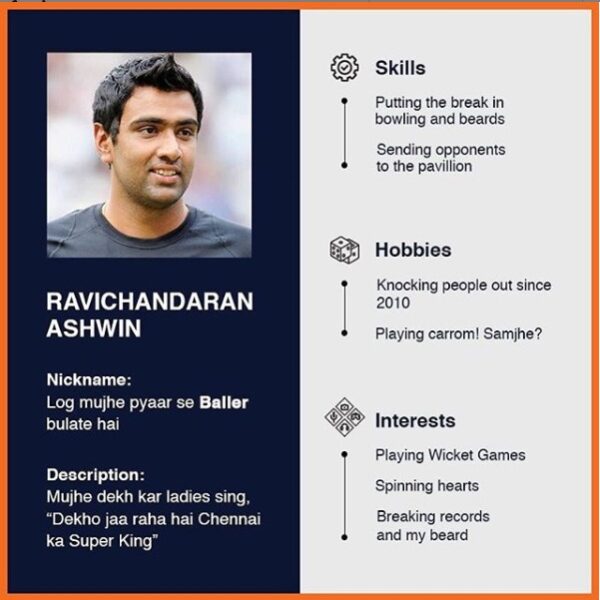 His other details were also quite funny; under the skills he wrote, "Putting the break in bowling and beards" and "sending opponents to the pavilion". His hobbies are also quite interesting, "Knocking people out since 2010" and he wanted to convey something with "Playing carom, Samjhe" (Did you understand). His interests include, "Playing wicket games, Spinning Hearts and Breaking records and my beard".
Here is his complete CV:
Ashwin has attracted some controversies as well, especially the one in which he mankaded Jos Buttler in an IPL match between Kings XI Punjab and Rajasthan Royals. While he was slammed by many as they felt that he behaved against the spirit of the game, there were few who supported him. R Ashwin went on to say that he will do it again if he gets the chance as it is within the laws of the game.
Did you find his CV funny? What was the best thing in the CV according to you?
Share Your Views In Comments Below