News
Rahul Gandhi Has 4 Questions For Modi, Challenges Him To One-On-One Debate
The Congress chief Rahul Gandhi has attacked Narendra Modi over the Rafale Deal and has now challenged him to a one on one debate.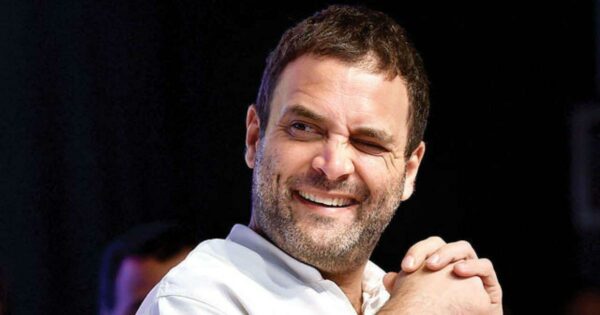 Yesterday, Rahul Gandhi posted 4 questions that he wanted to ask Narendra Modi about the Rafale deal, which included questions on the price of aircraft, the number and so on and so forth.
Tomorrow, the PM faces an Open Book #RafaleDeal Exam in Parliament.

Here are the exam questions in advance:

Q1. Why 36 aircraft, instead of the 126 the IAF needed?

Q2. Why 1,600 Cr instead of 560 Cr per aircraft.

Q4. Why AA instead of HAL?

Will he show up? Or send a proxy?

— Rahul Gandhi (@RahulGandhi) January 2, 2019
But if you notice carefully, Question number 3 seems to be missing. People immediately started trolling him for that.
1,2 ka 4, my name is chor.

मतलब राहुल बाबा क्वेश्चन में भी घोटाला। 🤣🤣🤣

— Ashu Bhardwaj (@AshuBhardwaj20) January 2, 2019
Rahul Gandhi replied with the missing third question,
The Missing Q3!

I had held back Q3 because Madam Speaker had said, "no talking about the Goa tape"! But the missing Q3 has become as controversial as Rafale:) So on popular demand:

Q3. Modi Ji, please tell us why Parrikar Ji keeps a Rafale file in his bedroom & what's in it? https://t.co/6WdiN487HJ

— Rahul Gandhi (@RahulGandhi) January 2, 2019
However, Congress had something more cheeky in mind. Check it out:
Q3 is open to the public, send in your questions for NoMo & win a #DaroMat T-shirt. #ModiExam https://t.co/oOaYASwcCy

— Congress (@INCIndia) January 2, 2019
They said that question number 3 is open to the public, and of course people responded:
1.
Q3. @narendramodi please tell us what formal steps were taken within the government before you made the Rafale announcement, why you scrapped the Make in India and transfer-of-technology component of the original deal and ended up paying three times as much per aircraft?

— SabSortedHai (@aniketvkhujneri) January 2, 2019
2.
My question to Modi
Mr Jaitley spoke about a Rafale ki Bandook today
Yeh kaun si bandook hai bhai jo itni mehgi hai #Rafale #RafaleKiBandook

— Gursatinder Singh (@Gursatinder68) January 2, 2019
3.
Q3. When will Modi & Parrikar disclose the contents of file kept in Parikkar's bedroom? #ModiExam #DaroMat

— CA Dikshit S Doshi (@Dikshitsdoshi) January 2, 2019
What would you like to ask PM Modi?
Share Your Views In Comments Below