Humour
Rahul Gandhi's Bored Look During Budget 2021 Turned Him Into A Viral Meme Material
Rahul Gandhi, the Congress leader, is quite popular among the social media users and we often stumble upon many memes and jokes on the youth icon of Congress party. As per the reports, a resolution has been passed to make him the Congress President once again and he may again lead the party as its president.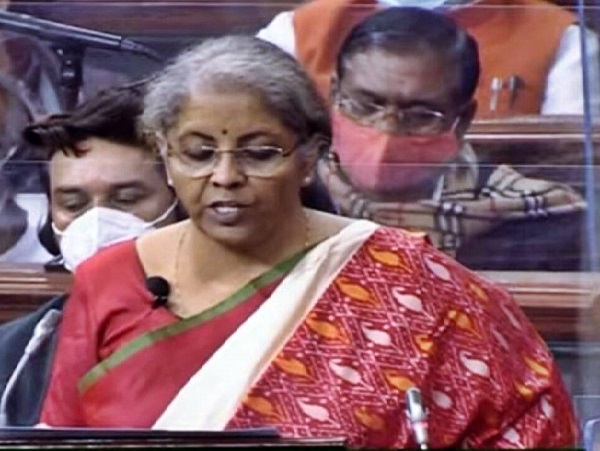 Today the Indian finance minister Nirmala Sitharaman presented the Union Budget 2021 which is also the first paperless budget as this time, the budget has not been printed and is available digitally only. While everyone in the Parliament was listening to the announcements made by the finance minister, the Congress icon was seen sitting bored giving a very plain look which caught the eyes of netizens and it turned out to be a great meme material for the meme makers. This is not the first time that Rahul Gandhi is getting trolled for his behaviour in the Parliament as in the past, he was seen blinking during a session.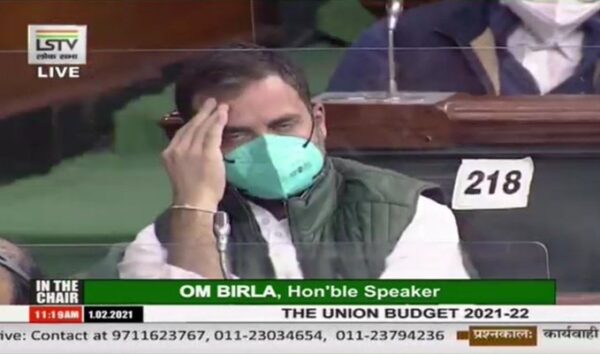 This is how Twitter had fun at the expense of Rahul Gandhi's look:
#1
When you're in the middle of a budget speech and remember you forgot to lock your house.#Budget2021 #RahulGandhi pic.twitter.com/SAyyo9nzRG

— Tanay Dhumal (@TanayDhumal) February 1, 2021
#2
When she comes with her best friend on a date. pic.twitter.com/YUmqU9COLK

— Godman Chikna (@Madan_Chikna) February 1, 2021
#3
Arey jaldi bol, germany nikalna hai pic.twitter.com/FtvwXOCLVM

— InGenious (@Bees_Kut) February 1, 2021
#4
after hearing reforms in budget speech and prospects for 2024 gone.
rahul gandhi: ata majhi satkali.@ARanganathan72 pic.twitter.com/y8dqDHgv1w

— Akhil Sayal (@AkhilSayal) February 1, 2021
#5
When u have lots of pending revision of polity
.
Tbhi budget bhi aa jaaye

Upsc aspirant:🙄#RahulGandhi #Budget pic.twitter.com/IGTiG6hZBy

— Shaifali singh (@Shaifalisingh4) February 1, 2021
#6
Yar Sab log itna 'gadget gadget' chilla rahe the, mujhe laga Doraemon naye 'gadget' ki announcement Karega, yeh toh 'budget' nikla!#Budget2021 pic.twitter.com/LdavIYBIDu

— Bhakti (@Bhakti_Varak) February 1, 2021
#7
Rahul Gandhi during budget announcement is me in online classes#budget2021 #RahulGandhi pic.twitter.com/H78CFzClwy

— Disha Menghani (@menghani_disha) February 1, 2021
#8
Your last used password can't be new password pic.twitter.com/DgxBjJCmCz

— Godman Chikna (@Madan_Chikna) February 1, 2021
#9
Action reaction pic.twitter.com/D7H7CNGuWM

— Piyush ➐ (@friendliighost) February 1, 2021
#10
In Biology class In Maths class pic.twitter.com/1nCN7tSE6Y

— Pakchikpak Raja Babu (@HaramiParindey) February 1, 2021
#11
Rahul listening budget details is like a commerce student mistakenly attending the biology class 😂#Budget2021 #BudgetSession pic.twitter.com/HKgvJPhc3e

— Humor Being ☁️ (@followTheGupta) February 1, 2021
#12
If "Mast Thodi Der So Jata Hun" had a face.!!😪😪😂😂🤣🤣🤦🙏 @SirPareshRawal #Budget2021 #Budget #RahulGandhi pic.twitter.com/rJdb4cc1FO

— Pratik Modi (@prkmodi) February 1, 2021
#13
Rahul Gandhi – Kuch smj nhi aa rha pr muje kya meri to speech phle se fix hai "Budget is only for 4-5 businessmen" pic.twitter.com/827DabvtO7

— JibRiL (@jib1101) February 1, 2021
#14
#RahulGandhi looks like a college student sitting in class after lunch. pic.twitter.com/VL8iqqbZx3

— krithika sivaswamy (@krithikasivasw) February 1, 2021
#15
Rahul: Yha budget kuch samajh aa nahi rha, aur wha Chotta Bheem ke episode nikla ja rha hai yaaaar. pic.twitter.com/i680SBLNVP

— Chauhan🚩♥️🇮🇳 (@Chauhan10A) February 1, 2021
While Rahul Gandhi seemed bored, Nirmala Sitharaman made many announcements including scrapping the income tax for senior citizens under some conditions, increasing the FDI in insurance and also allowing foreign ownership, boosting the healthcare sector by allocating Rs. 2 lakh crore out of which Rs. 35K crore is dedicated for COVID-19 vaccine development and inoculation.
What is your take on the Union Budget 2021?
Share Your Views In Comments Below