Sports
Rahul Played Brilliant Knock On Hardik's Bowling, Twitter Felt He Took A Revenge For KWK Episode
Indian cricketers Hardik Pandya and K L Rahul will never be able to forget in their lives that they attended Karan Johar's talk show Koffee With Karan and what they went through after that.
If you remember, Hardik Pandya made some degrading comments about the women community in that episode after which they both were suspended by the BCCI. However, the suspension was lifted as the appointment of ombudsman was taking a lot of time and the board was in no mood to let them sit at home till the inquiry was conducted.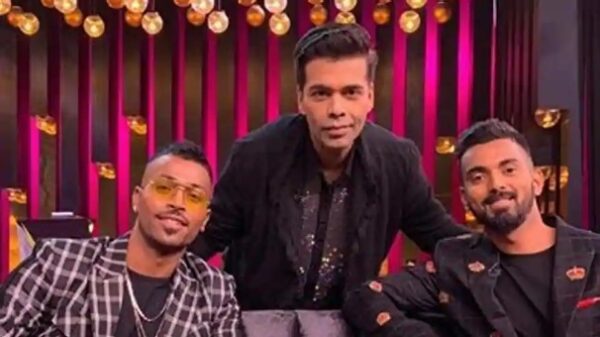 If we observe, we will see that it was Hardik who created the controversy and K L Rahul was punished just because he was present there while Pandya was making all those distasteful comments. Presently, both the cricketers are busy playing in IPL and while Rahul is a part of Kings XI Punjab (KXIP), Hardik plays for Mumbai Indians (MI).
In the MIvsKXIP match that was played yesterday at Mumbai's Wankhede stadium, there was a moment when people started saying that K L Rahul has taken a sweet revenge over Pandya in relation to the Koffee With Karan episode.
The match was won by Mumbai Indians as they chased the target of 198 runs with the help of Pollard's 83 runs knock. Earlier batting first, KXIP scored 197 runs and an important role was played by K L Rahul as he scored unbeaten 100 of just 64 balls. However, the highlight of the innings was the 19th over which was bowled by Hardik and in this, K L Rahul scored 25 runs including three sixes and one four.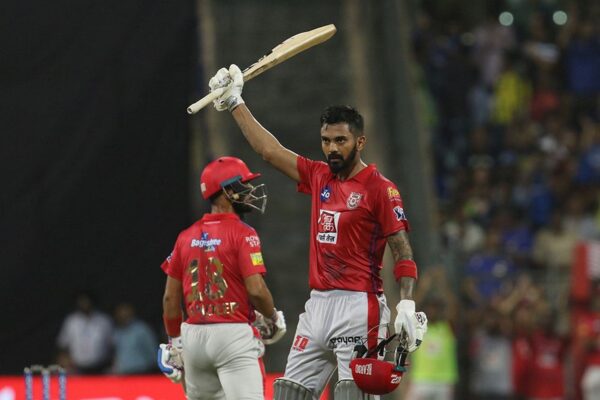 The social media users got into frenzy after this sizzling over and everyone felt as if K L Rahul has taken his revenge from Hardik. Here are some reactions:
#1
What a difference a Koffee With Karan episode makes !
From 94(60) last year to 100(64) this year
From gut & disappointment last year to over the moon feeling this year.
Simply KLass Rahul things 🙌💗#MIvKXIP #KLRahul pic.twitter.com/WnU3L7LECE

— Akshay Sharma (@akshaypasu) April 10, 2019
#2
25 off an over. KL Rahul taking revenge from Hardik Pandya for entire Koffee With Karan controversy🙃 #MIvKXIP

— Sir Jadeja fan (@SirJadeja) April 10, 2019
#3
25 off an over. KL Rahul taking revenge from Hardik Pandya for entire Koffee With Karan controversy#MIvKXIP pic.twitter.com/H4siLfnSox

— Saurin Shah🇮🇳 (@Saurin_Shah_) April 10, 2019
#4
#KLRahul taking revenge from Hardik Panda for entire Koffee With Karan controversy🙃#MIvKXIP#HardikPandya pic.twitter.com/brWJWRFkjP

— mahendra (@OMaddy2593) April 10, 2019
#5
KL Rahul tore apart & pulverized Hardik Pandya. Sweet revenge for being a collateral damage on the Koffee with Karan. Load off his chest now… #MIvKXIP

— Navneet Mundhra (@navneet_mundhra) April 10, 2019
#6
Today KL Rahul took his revenge on Hardik Pandya for putting him in trouble during Koffee With Karan. 😅

— The Educated Moron (@EducatedMoron) April 10, 2019
#7
Divided by Koffee with Karan
United by @IPL pic.twitter.com/6jeURFSH2m

— The Goan Patiala 🥃🥃 (@TheGoanPatiala) April 10, 2019
#8
Aakhir KL Rahul ne Hardik Pandya se Koffee with Karan ka badla le hi liya….!!! 😉 😛

— Rohit Sharma (@sarcsticsurgeon) April 11, 2019
Do you also agree with Twitter over this? Let us know your views.
Share Your Views In Comments Below