Bollywood & TV
Rahul Sharma Is All Set To Make Bollywood Debut. He's Very Handsome
Not all actors are dedicated enough to their roles. Some give 100 percent, but there might be some rare ones who go ahead and give their 200 percent.
One such actor who has crossed all limits of hard-work is none other than actor Rahul Sharma. Well, he's all set to make his Bollywood debut with a psychological thriller "X-Ray: The inner image".
Rahul has really worked hard for this role & has also lost a whopping 20 kgs. Just like any other fresher in the industry, even Rahul faced a lot of rejections. Later, he realized the importance of having a good physique.
Rahul hails from Bihar & has been taking small projects since he was 16. However, he got a big break with this Rajiv R Ruia film.
Talking about the role, Rahul says,
"The experience on working on my first film was exhilarating! I have worked very hard on the film, and it's literally a lot of hard work blood sweat and tears! I had to get my body in shape diet with exercise, proper sleep. All in all, my experience was fantastic, and the highs and lows have truly made the film something to watch out for."
Rahul is keen on experimenting new roles; also, he reveals that it was very difficult for him to portray the character of a psychopath. The movie will hit the screens in the 2nd half of 2018; but before that, let us have a look at some of Rahul's pics;
One more..
What a physique..
Loved his body..
Can't wait to see him in X-Ray: The inner image.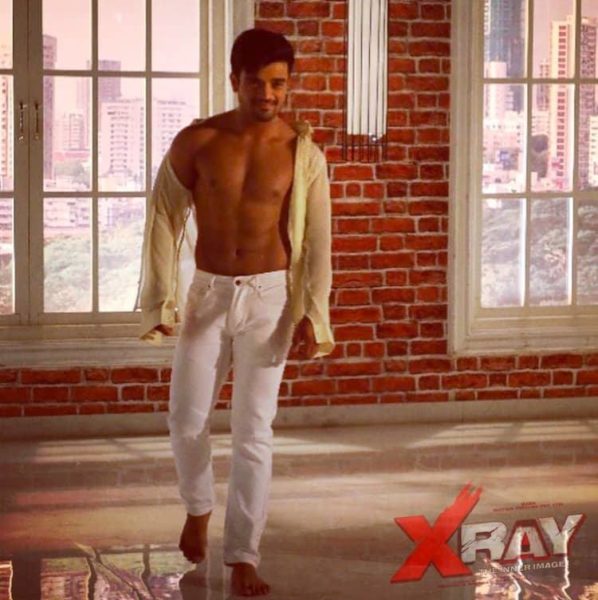 So guys, are you waiting for his Bollywood debut?
Share Your Views In Comments Below