Sports
Rajasthan Royals Gave An Offer To Virat Kohli & AB De Villiers Ahead Of RRvsRCB, Got Trolled
The IPL 2020 has crossed its half-way mark as all the teams have played their 8 matches and it seems that Delhi Capitals and Mumbai Indians will certainly go into the play-offs. Virat Kohli-led Royal Challengers Bangalore also has a very good chance of playing in the play-offs as they have won 5 out of 8 matches that they have played in the tournament. The best thing that has happened with RCB is that their skipper has regained his form and the South African batsman AB de Villiers also seems to be in a superb touch.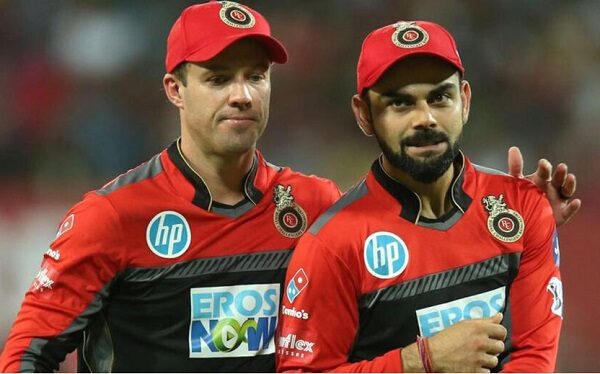 Today (October 17), Royal Challengers Bangalore will once again face Rajasthan Royals at the Dubai International Stadium. In their first match, RCB came out as the winner as they defeated RR by 8 wickets and Virat Kohli played a crucial role in his team's win by scoring 72 runs of just 53 balls. The bowling of RCB was also pretty good in that match as they restricted RR for a score of 154 which was not enough when there are players like Virat Kohli, Aaron Finch, AB de Villiers, etc. in the opposition.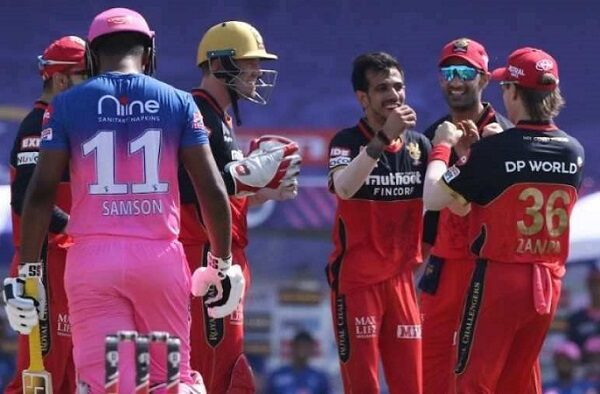 Before the second encounter, the official Twitter handle of RR gave a very lucrative offer to Virat Kohli and AB de Villiers as it tweeted, "We're giving away 2 free desert safari passes to @ABdeVilliers17 & @imVkohli. Offer valid between 3:30 pm & 7:30 pm IST today".
We're giving away 2 free desert safari passes to @ABdeVilliers17 & @imVkohli.

Offer valid between 3:30 pm & 7:30 pm IST today. 😉 #RRvRCB

— Rajasthan Royals (@rajasthanroyals) October 17, 2020
There is no denying the fact that these two will play very important role in each match of RCB so it is quite obvious that RR wants them to go for desert safari during the match. However, netizens took the opportunity of trolling RR with this fun tweet and here are some of the selected reactions:
#1
I know you can't win if they are against you 🤣🤣😂😂.
Your whole top order is just flop after first 2 matches especially your captain 😂😂🤣🤣.
He even don't deserves a place in playing 11. 😂😂

— "`~_Saksham_~"` (@Its_SakshamR) October 17, 2020
#2
Send smith to desert safari you will win 💯

— ismail (@ismail15892477) October 17, 2020
#3
Admin darr gye Kya pic.twitter.com/8DVb72A7pk

— 💓ऋतिका 🇮🇳 (@Vritika385) October 17, 2020
#4
Rajasthan Royals admin show off before match

Rajasthan Royals team performance in match pic.twitter.com/SoBTeaH0IC

— Ashvattha 🌳 (@rockhearted_) October 17, 2020
#5
I'm ready to sponsor everything in Dubai to @stevesmith49 .
Offer Valid only if he is ready to skip rest of the matches😉

— Tarun Bharadia (@TarunBharadia) October 17, 2020
#6
Careful there Admin. They can easily finish the game before 7 and take your offer. Dono jagah loss ho jayega match me bhi aur yaha bhi. 😂😂😂

— Prakhar Gupta (@Prakhar1869) October 17, 2020
#7
#RCB to #RR ( @rajasthanroyals )
For today's #RRvsRCB pic.twitter.com/VA3YANWFWS

— Dilip Rangwani (@ItsRDil) October 17, 2020
#8
RCB will be giving you tournament exit passes today if you repeat the same idiocy this final time. You are almost out of the tournament.

— MB (@mb0408) October 17, 2020
#9
Your offer to @ABdeVilliers17 @imVkohli has been declined. In return, they offer your playing XI a desert storm show in Dubai. A warning issued to the playing XI. Keep safe @rajasthanroyals 🤪

— Karthik Solipuram (@KartikSolipuram) October 17, 2020
#10
Same offer is given by RCB after match to enjoy whole season without any tension for qualifying to playoffs 🤣🤣

— 'आत्मनिर्भर' Pascal🏹|پاسکل (@pascal_ak_) October 17, 2020
#11
Acha lga yeh drr,hona bhi chahiye yeh drr @klrahul11 @rajasthanroyals

Jeetege to Rcb hi💪🤟 @imVkohli@ABdeVilliers17

— Pratham (@Pratham68331306) October 17, 2020
RR's start in the tournament was just superb as in the first two matches, its batting line-up was literally on fire and they won both the matches after scoring above 200. But after that, they lost 4 matches in a row and till now, they have won only 3 matches out of 8 that they have played. While RCB is at the third spot, RR is at the seventh spot and they certainly need a miracle now to reach the play-offs.
It will be interesting to see how the official Twitter handle of RCB will respond.
Share Your Views In Comments Below