Rajinikanth and Akshay Kumar starrer "2.0" is one of the most awaited movies of 2018. Directed by Shankar, it is the sequel to 2010 hit movie "Enthiran" (Robot) and is among the costliest films ever made in India.
The trailer of the flick was launched today and it won't be wrong to say that with its cool special effects, it has taken our breath away. Mobile phones play an important part in the film's story as the villain looks to be pretty angry with mobiles and he warns everyone against using them. Rajinikanth will be portraying the same characters of robot Chitti and scientist Vaseegaran as in the last movie but this time, there will be one more beautiful robot, i.e., Amy Jackson.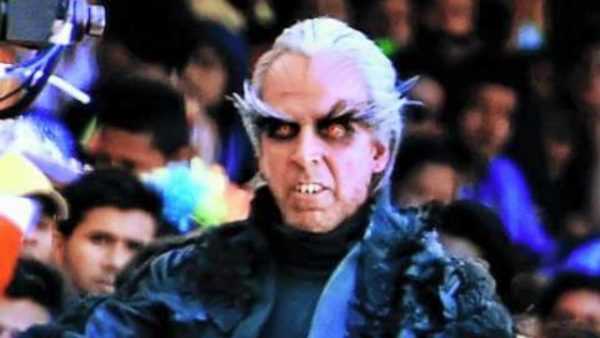 The trailer shows Chitti and the villain turning huge into size and fighting with each other in a tremendous way.
Watch The Trailer:
[yt]https://www.youtube.com/watch?v=_qOl_7qfPOM[/yt]
Click here to watch this video directly on YouTube
Fans of Rajinikanth are pretty sure that the movie is going to be a very big hit. It is scheduled to release on November 29, 2018, so are you going to book your tickets in advance? How did you find the trailer? Let us know.