Bollywood & TV
Rajkumar Hirani Accused Of Se*ual Abused By His Assistant Director. Twitterati Reacts
Last phase of 2018 was all about the #MeToo wave. It impacted so many Bollywood stars and celebs and brought their career to a halt. Just when we thought that the wave has calmed down, it brings yet another shocker.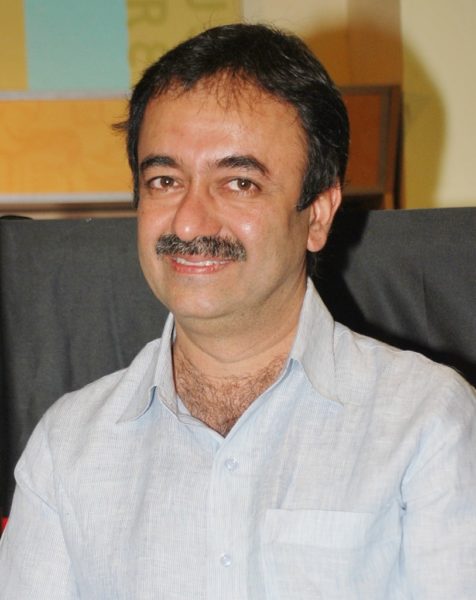 The industry is abuzz with Bollywood's top filmmaker Rajkumar Hirani being accused of se*ual misconduct of his assistant director during Sanju film.
The AD has accused Hirani of assaulting her over a period of six months during the post-production of Sanju. Talking to a leading website, the girl reported that she was se*ually abused by Hirani for six months in a period of April to September 2018. She also informed about the same to Hirani's friend and filmmaker Vidhu Vinod Chopra and his wife Anupama Chopra through an email.
The girl also said that her father was terminally ill so she couldn't afford to speak about it earlier.
In return, Hirani through his advocate has denied the allegations calling it false, mischievous, scandalous, motivated and defamatory. The reports, however, have disturbed the industry people and even netizens.
Have a look at the reactions-
#1
Hearing most cases of #MeToo has been disturbing but this one breaks my heart. #RajkumarHirani gets accused… are there no heroes left?

— Vineeta Kumar (@aslivineeta) January 13, 2019
#2
Portrayal of full-blown misogynistic character Sanju speaks volumes about director's attitude towards women..

— Movie buff (@SM88496495) January 13, 2019
#3
What will happen to all accusers , most of them are free nothing happened to them so what will happen to a powerful Hirani after confirming the assualt !!sadly Nothing !! , but Kudos to Anupama Chopra if this story is 100% true 💓.

— Simmba 357ww ᴳᵁᴸᴸᵞ ᴮᴼᵞ (@KingOfHearts_RS) January 13, 2019
#4
Know I know the reason why Rajkumar Hirani doesn't adds "Behind the scenes" at the end of any of his movies. #RajkumarHirani

— IMRAN KHAN (@imranmkkhan) January 13, 2019
#5
Just so sad. Last time a lot of the top stars escaped with bromidic statements due to the small guys involved. This time it is one of their closest and an industry biggie who has been called out. Let's see how many support the women and some real action is taken. #MeToo

— WhySoSerious (@Sojwal_) January 13, 2019
#6
This is shocking!! Hard to comprehend this piece of news. All my love and strength to the sexual assault survivor! Hope she gets the justice she deserves!! 😔😔

— Vrushali =) (@vrush_25) January 13, 2019
#7
Rajkumar hirani tune assault kia ni ?
Sab karenge tere pe thuu thuu
q ki suru ho gaya phir se metoo
#RajkumarHirani

— Naveen (@naveeniium) January 13, 2019
#8
Don't be surprised bhai sahab, yahan kuch bhi ho sakta hai, Waise bhi Aakhir Kyn bhai, keya Rajkumar Hirani Sahab Ghapa Ghap nahi kar sakte keya? 😀

— Ishtiaq Khan (@ishtiaq787) January 13, 2019
What's your take on this?
Share Your Views In Comments Below