Bollywood & TV
Rakhi Says Tanushree Raped Her Many Times & She Is A Boy From Inside, Got Trolled Mercilessly
There is no denying the fact that MeToo movement has gained momentum in India, especially in Bollywood. A major credit for the same goes to actress Tanushree Dutta as she was the one who ignited the flame of the movement by leveling allegations against actor Nana Patekar for molesting her during the shoot of an item song of the movie "Horn Ok Please".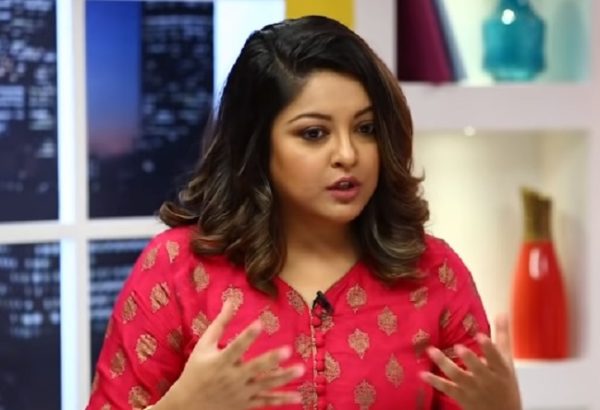 She alleged that Nana Patekar tried to molest her because of which she quit the song. The incident took place nearly 10 years ago and Tanushree was replaced by Rakhi Sawant. Tanushree has filed an FIR against Nana Patekar, director Rakesh Sarang, producer Sami Siddiqui and choreographer Ganesh Acharya as of now.
Rakhi Sawant has been supporting Nana and Ganesh Acharya and some days ago, she slammed Tanushree for maligning the image of these respected people. As a result, Tanushree has filed Rs 10 crore defamation suit against Rakhi.
Well, we all know that drama queen Rakhi is not the one who can remain silent for long and now she has come up with some weird allegations against Tanushree.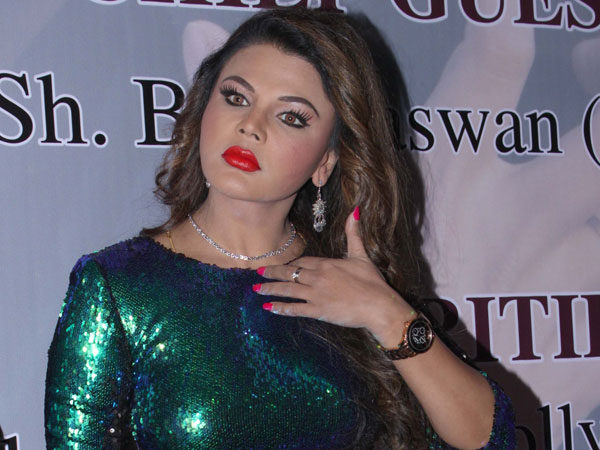 In a press conference in which she was dressed in a saree and covered her head with pallu, she alleged that Tanushree has raped her many times. She also says that Tanushree is a complete boy from inside while after some time she claims that Tanushree is a lesbian.
She has made many claims against Tanushree such as she used to be her best friend 10 years back and Tanushree used to take her to rave parties where she made Rakhi consume drugs through cigarette. Rakhi also claims that she was innocent and unaware of drugs used by Tanushree and she will now start movement #SheToo.
Watch The Video:
"Woh LESBIAN hai aur usne mera RAPE kia: " #RakhiSawant 's SHOCKING claims about #TanushreeDutta pic.twitter.com/qWrUOHPDqn

— Bollywood Hungama (@Bollyhungama) October 24, 2018
Click here to watch this video directly on Twitter
Twitter trolled Rakhi for her weird antics and this interview in the most epic way. Here are some selected reactions:
#1
Is akhand chutiyape ko cover karne waale media waalon ko mera shashtaang pranaam….!!!!

— Srijith Nair (@nairsrijith8222) October 24, 2018
#2
Even if Lesbian, how can Tanushree have such a bad taste!!

— ᕼIᗰᗩᑎᔕᕼᑌ G. (@_HimanshuG) October 24, 2018
#3
How did she even manage do it without laughing once?? Somebody give her the Oscar !! 😂😂🤣🤣#TanushreeDutta #MeToo #MeTooIndia #TimesUp https://t.co/2s64jlNJe9

— ᙢคᏁἶֆհค 🕊️ ✊~ 🤨 🧐 (@manisha__gupta) October 24, 2018
#4
Was feeling stressed depressed from last few days….this video has rejuvenated me again…..dukhi logon ki saathi Rakhi ji huamari….😂😜

— Saurabh sharma (@15saurabhSharma) October 24, 2018
#5
Koi iski shaadi Kamaal R khan se karwa do pliss 😭😭😭

— Perfect Errorist (@TheNitishaDixit) October 24, 2018
#6
— Woke Babuwaski ट्विटर का बेटा (@GaurangBhardwa1) October 24, 2018
#7
— Meghrajsinh Jadeja (@MeghrajsinhJ) October 24, 2018
#8
Holy JEJUS. Ye kya naya bavaal leke aa gayi hai ab footage khaane. 🤔🤔🤐🤐
Iska matlab to shabana aazmi b ANDAR se poora ladka hai coz usne baal mundvaae. 😂😂
Isse poocho kabi kisi satsang me itna dhakk k pallu vallu k sath gayi hai?

— Puneet Arora (@PuneetArora2012) October 24, 2018
#9
hahahahah 😂😂😂😂😂😂😂😂😂😂😂😂😂
OMG 😂😂😂 Is Ko Ya batain Karay Hoy Hassi Nhi Aarahi ? 😂😂😂😂 Or Media kasy Control Kar Raha ha apni Hassi Ko 😂😂😂😂😂😂😂

— Yυsʀᴀ💥ˢʰⁱᴵᵖᵃ ˢʰⁱⁿᵈᵉ ᶠᵒʳ ᴸⁱᶠᵉ♡💫 (@YusraPrincess) October 24, 2018
#10
Hey Devi ! Ab bakhs dijiye deshwasion ko…🙏sare milkr chu**ya bana rah hai..
Vaise kaun sa brand hai ye..😁

— দীপান্বিতা 💣 🚩 (@Devaaaakshi18) October 24, 2018
#11
Any political party which promise or deport her to some far African village with no permission to return India will have my vote. And news agencies @ANI @ZeeNews and others , it seems u ppl have no interest in news. Just rebrand yourselves as entertainment channels.

— vikash sharma (@viikash) October 24, 2018
#12
Wo pura ladka hai andar se.. or wo lesbian bhi hai 😭😭😭

— the sheriff 👮🏻‍♀️ (@sheriff_eye) October 24, 2018
#13
Utha le re baba 😭 Mujhe nahin, isko 😭 Yeh iss duniya ki prani hai hi nahin 😭

— शेरदिल बंदरिया 🐒 (योगी भक्त) (@YehAccntFakeHai) October 24, 2018
#14
I'm waiting for #ittoo. Where a refrigerator or a washing machinee or vehicle misbehaved with Rakhi.

— your worst nightmare (@kalpesh_78) October 24, 2018
#15
Apne dealer ka number dijiye… Bada chokha maal bechta hai.

— अ से अश्विन (@AshwinVerman) October 24, 2018
What do you have to say in this connection? Let us know your views.
Share Your Views In Comments Below