Bollywood & TV
Ramayan Breaks All Records With 77Mn Views Surpassing The Big Bang Theory, Twitter Reacts
The 21 days lockdown starting from March 25 was imposed by the Indian government due to the increase in the number of COVID-19 positive patients and as everyone was forced to remain inside their houses, many people took to social media and demanded that popular old shows of DD National should he aired again.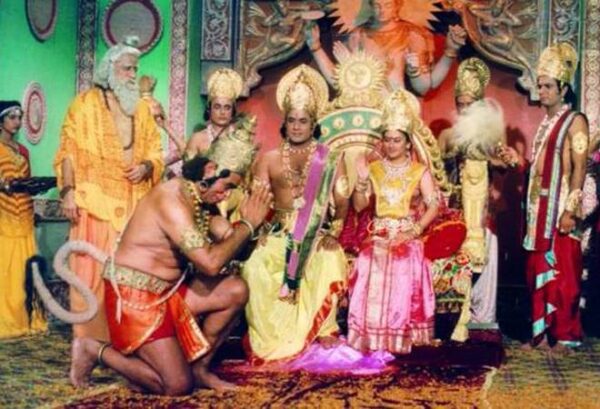 The government took note of it and some very popular old shows such as Ramayan, Mahabharat, Dekh Bhai Dekh, Circus, etc. were started again on DD National and DD Prasar Bharati. The Indian citizens showered love on these shows, especially on Ramayan and it has broken all the records of viewership as on 16th April, it got 77mn (7.7cr) views. Ramayan has become the most watched entertainment show worldwide, surpassing even the very popular English sitcoms.
The popular American television sitcom The Big Bang Theory which was directed by Mark Cendrowski and starred Johnny Galecki, Jim Parsons, Kaley Cuoco, Simon Helberg, Kunal Nayyar and others got its highest viewership (18.5 mn) on 16 May, 2019. Another quite famous TV series Game of Thrones received 17.4 mn views on its final episode.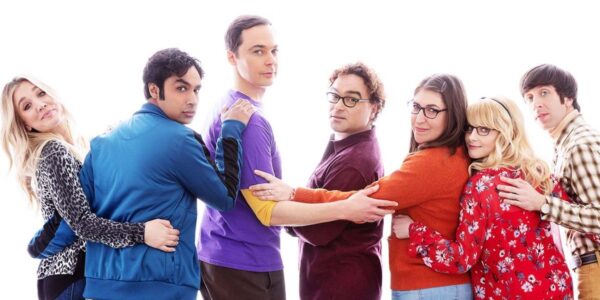 The fans of Ramayan took to social media and #RamayanSetsWorldRecord started trending on the micro-blogging site Twitter. Here is the tweet which was made by Prasar Bharati:
Ramayan World Record – Highest Viewed Entertainment Program Globally#IndiaFightsCorona#IndiaFightsBack pic.twitter.com/RdCDehgxBe

— Prasar Bharati (@prasarbharati) April 28, 2020
Here is the tweet by Doordarshan in which it thanked all its viewers for making Ramayan the most watched TV show ever in the whole world.
Thanks to all our viewers!!#RAMAYAN – WORLD RECORD!!
Highest Viewed Entertainment Program Globally. pic.twitter.com/n8xysaehNv

— Doordarshan National (@DDNational) May 2, 2020
The netizens also responded and here are some of the selected tweets:
#1
1987 से 2020 तक,
20 इंच ब्लैक&ब्हाइट टीवी से 50इंच एलईडी तक,
डीडी वन से लेकर 400 से अधिक एचडी चैनल तक,
लैंडलाइन से लेकर 5G तक,
और मेरे जन्म के पहले से और आज दो बच्चों के बाप बनने तक,
पूरे विश्व में आपकी सर्वोच्च सफलता ने हमें भारतवासी होने पर गर्व महसूस करा दिया है#रामायण

— Chetan gautam (@Chetang28956341) May 2, 2020
#2
Aray @DDNational record to phele bhi tuta hoga jab phele tv par aati thi ho sakta hai us time par trp check karne ka system nahi hota hoga 🤷 us time ki diwangi to aaj se bhi jayeda hoti thi 🥰😅
Bachapn ki din yaad aa gaye 🥺😇

— Priyanka Sharma 🖤 (@Siddharthfan5) May 2, 2020
#3
Thanks to Ramanand Sagar sir, thanks to @arungovil12 sir @LahriSunil air @ChikhliaDipika ma'am & other cast & crew members..
So much to learn & this ramayan made our lockdown period amazing. We felt each & every emotions. So beautifully written, directed & performed by all of u

— @prititrivedi (@trivedipriti_) May 2, 2020
#4
Many many Congratulations @DDNational !🎉🎉🎉🎉😊
Jai Sri SitaRam❤ pic.twitter.com/XHcWv4VCaW

— Brij Kanika .. (@MeriRadhe) May 2, 2020
#5
Unique experience! Iconic episodes. Best thing happened during lockdown. Thank you DD national 🙏

— Veer (@TheNameIsVeer) May 2, 2020
#6
जय श्री राम…।।।
दूरदर्शन को आभार🙏🙏

— realsidfan✌ (@Ashna09163457) May 2, 2020
#7
— Namuchi Sabar (@NamuchiSabar) April 28, 2020
#8
Most popular Western tv show big bang theory and game of thrones has recorded highest trp around 18 million and 17.4 million respectively.

And Ramayan re-run recorded 77 million impression its world records#जय_श्रीराम#Ramayan pic.twitter.com/DOWqtCkHPl

— 👑Anil Bhatt 👑 (@anilbhatt25) May 2, 2020
The lockdown was further increased for 2 weeks till May 3 and now it has been extended once again till May 17.
If we talk about the situation of coronavirus in India, the number of COVID-19 patients is more than 37K while the number of people who have lost their lives is more than 1200.
If we talk about the whole world, the number of infected patients is over 33 lakh while more than 2.30 lakh have lost their lives.
Stay at home and stay safe!
Share Your Views In Comments Below