Bollywood & TV
Ranbir Kapoor Announcing His Marriage With Alia Bhatt Floods Twitter With Hilarious Memes
Ranbir Kapoor is undoubtedly one of the most eligible bachelors of our country and many girls would like to tie the knot with him. The "Besharam" actor has allegedly been in a relationship with some actresses earlier too but now he has finally accepted that he would have got married this year if the coronavirus pandemic had not hit.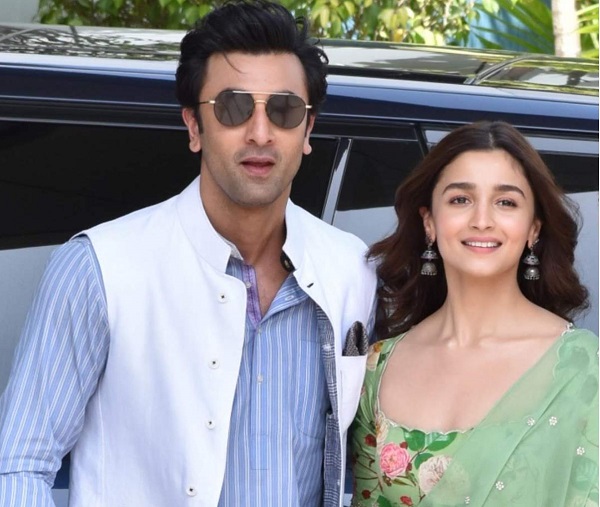 Ranbir Kapoor and Alia Bhatt have been in a relationship for quite a long time; however they chose to remain mum on this matter for quite a long time. Well, their fans will be pleased to know that the couple has now accepted to be in love with each other. For past some time, there were also rumours doing rounds that they are searching for their new house.
Recently in an interview, Ranbir Kapoor confirmed too that Alia is his girlfriend and he would have married her if this coronavirus pandemic situation would not have hit the world. He also adds that he doesn't want to jinx it by talking about it but this is one goal that he wants to achieve soon in his life.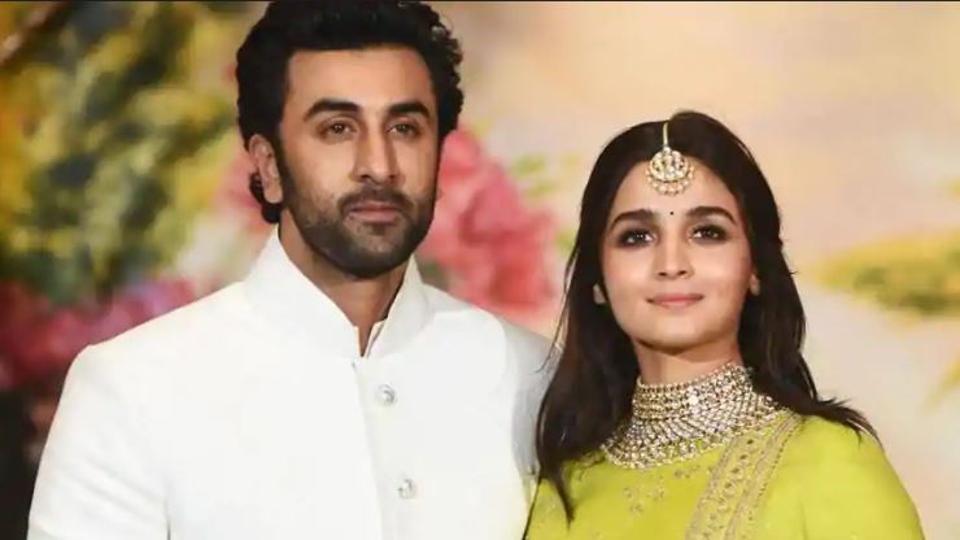 This acceptance of his relationship with Alia Bhatt gave enough reasons to memers who have come up with hilarious memes and showed their creativity considering the fact that Ranbir has been associated with few other girls in the past.
Here are some of the selected tweets that will leave you in splits:
#1
#AliaBhatt & #RanbirKapoor getting married soon

Meanwhile X…. pic.twitter.com/zzeMq2R33C

— यलगार (@Yalgaar__) December 24, 2020
#2
#RanbirKapoor confirms marriage with Alia Bhatt

Meanwhile Ranbir Kapoor pic.twitter.com/rGGv7lBujx

— Aman Bhagat (@AmanBhagat69) December 24, 2020
#3
Ranbir Kapoor confirmed marriage with Alia Bhatt…
nd in Reception…👇👇#JesusGrantJustice2SSR pic.twitter.com/jmxkt7T0Ak

— Preeti 💔 Never Forget U Sushant💔 (@PreetiK38397033) December 25, 2020
#4
Ranbir Kapoor confirms marraige with Alia Bhat

Almost every bollywood actress : pic.twitter.com/ujrXcWzUo7

— Rishi Pania (@rishi_pania) December 24, 2020
#5
Ranbir Kapoor: Alia and I would have married if pandemic didn't hit our lives

Meanwhile: pic.twitter.com/BAAdGyoLG4

— Sidhansh (@sidhasidhansh) December 24, 2020
#6
#RanbirKapoor – Would have married #AliaBhatt already had there been no pandemic!

Fans: pic.twitter.com/sFGQrNPoQA

— Anwar Shaikh (@iamandy1987) December 24, 2020
#7
Ranbir Kapoor confirms that he'll get married to aalia Bhatt
Alia Bhatt: pic.twitter.com/ktPZFwV66A

— Sarcasm Of Sara (@sarcasm_sara) December 25, 2020
#8
Ranbir Kapoor confirms marriage on the cards to Alia Bhatt .

His EX's : pic.twitter.com/b0zAfA1BZz

— Sachin🇮🇳 (@Sarcasticbf) December 24, 2020
#9
Ranbir to alia now-#RanbirKapoor #AliaBhatt pic.twitter.com/rtDQJcecnc

— unemployed (@unemployed404) December 24, 2020
#10
#RanbirKapoor says he was going to marry aalia bhat if there was no pandemic
*Deepika padukone to meme pages pic.twitter.com/9o4fPTOd6I

— Lol_bc (@Lolbhaktchamcha) December 24, 2020
#11
Ranbir confirms marriage with alia..#AliaBhatt #Ranbirkapoor pic.twitter.com/Rp8tyyjouA

— Adarsh_baalak // Nobody gives a fuck abt stan acc (@adarsh_baalak1) December 24, 2020
#12
Not A Meme Just a Pic of #RanbirKapoor and #AliaBhatt after three 2 four Months of Marriage-:
(Open-Full Pic)-: pic.twitter.com/gOVj4R4kW5

— Akash Neharkar (@ur_voiceAkash) December 24, 2020
#13
Ranbir kapoor confirms that he will get married to alia bhatt

Memers:- pic.twitter.com/nwZ775GVJs

— Priyanshu_rai_BhUmIhAr #AUSvIND #NZvPAK #INDvAUS (@itsPRB) December 24, 2020
#14
Ranbir Kapoor to marry Alia bhatt pic.twitter.com/N5VpA7qNP9

— POONAM PRAJAPATI (@Poons_31) December 25, 2020
#15
Ranbir Kapoor confirms marriage on the cards to Alia Bhatt..
Girls who who have crush on Ranbir pic.twitter.com/T8q8lUFNps

— In Engineering (@One_Liner_) December 26, 2020
Ranbir Kapoor who was living with Alia Bhatt in the lockdown period says that hopefully they both will get married in 2021. On the question of taking any online classes during this period, the "Barfi" actor says that his girlfriend can easily be called an over-achiever and she takes all the classes whether it's learning how to play guitar or how to do screenwriting. In fact, he goes on to say that he feels like an underachiever in front of Alia but still he didn't take any online classes as first, there was a crisis in his family and then he started reading and spending some time with his family members. He also tells that he used to watch 2-3 movies daily.
We wish both Ranbir and Alia a great and bright future together!
Share Your Views In Comments Below