Bollywood & TV
Ranbir Kapoor's "Sanju" Has 4 Big Mistakes And We Bet That You Didn't Notice Them
Ranbir Kapoor's "Sanju" which is the biopic of Bollywood actor Sanjay Dutt released on June 29, 2018, and had a great opening on the box-office. The film was praised by audience as well as critics and minted whopping Rs 34.75 crore on its first day itself.
Including the biggest opener and biggest opening weekend, the film has broken 8 records on the box-office and is already a blockbuster, leaving behind all the three Khans.
Be it common people or celebrities, all are praising "Sanju" whole-heartedly and there is not even the least doubt that Rajkumar Hirani's superb direction skills once again did wonders.
Many people have been considering it a flawless movie but like many other Bollywood films, "Sanju" also has its share of mistakes and there are good chances that you might not have noticed them when you watched the movie!
Here are four big mistakes in "Sanju":
1. Boman Irani is seen playing the character of Sonam's father in the movie; however, in the second half of the film, he is seen as Dr. Asthana too. This could have easily been avoided if Hirani paid attention.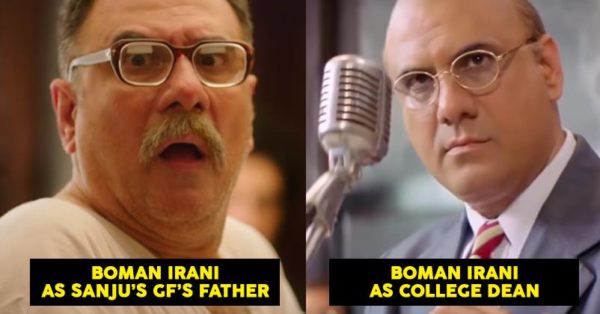 2. In a scene when gangster fires at Ranbir, a piece of white cloth was on his knee but in the next scene, the location of the cloth changes and it's seen below the actor's knee.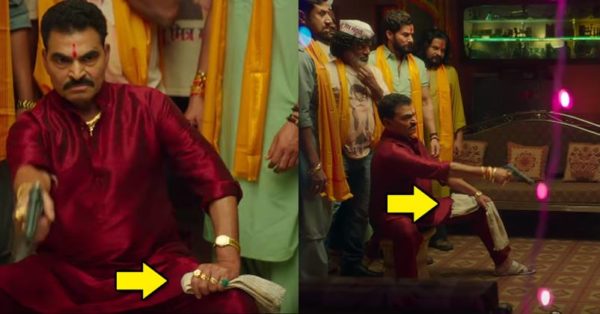 3. In the hospital scene, injury marks are on the left side of Ranbir's forehead; however, in the next scene when he is traveling, the marks shift on the forehead's right side.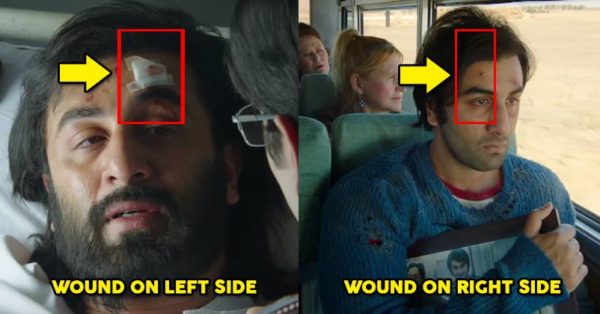 4. In the bathroom scene, there is a cigarette in Ranbir's mouth and its smoke can also be seen but when he garlands Sonam with the commode, we don't get to see any trace of cigarette.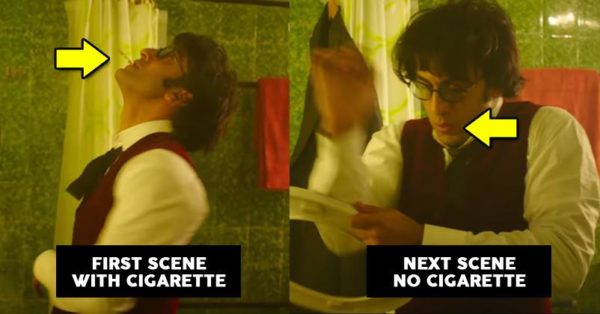 Did you notice any other mistake in "Sanju"? Add to the list.
Share Your Views In Comments Below