Bollywood & TV
'Ranveer – Ranbir – Alia' Meme Goes Viral, Ranveer Singh Finally Gets Revenge From Ranbir Kapoor
Do you remember that meme which went viral a few years ago? The meme was a paparazzi photo, which showed Deepika unknowingly staring at Ranbir, whereas Ranveer was behind her and seems to be looking at her.
Now someone has tweeted about it.
ranveer singh finally gets his revenge 👀😂 pic.twitter.com/lsb4YFfWBZ

— zara (@princessxbhatt) January 10, 2019
Let us refresh your memories, in case you missed it.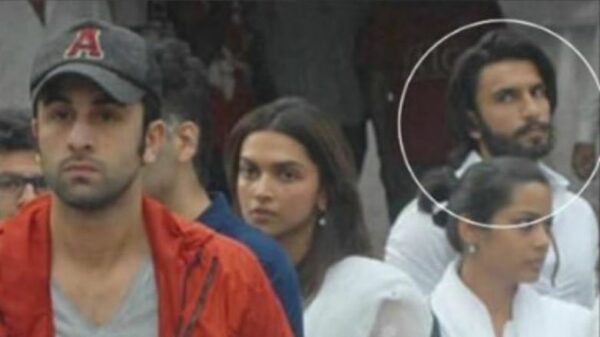 This meme instantly became an internet sensation, since Deepika who once dated Ranbir, is now married to Ranveer Singh. And of course, you always have a soft corner for your exes, right?
But this time, social media has outdone itself. Recently, a bollywood delegation met up with the Prime Minister in order to discuss important issues.
Several actors including Ranveer Singh, Alia Bhatt and Ranbir Kapoor attended. Of course there were numerous paps at the event, and someone captured this particular photo.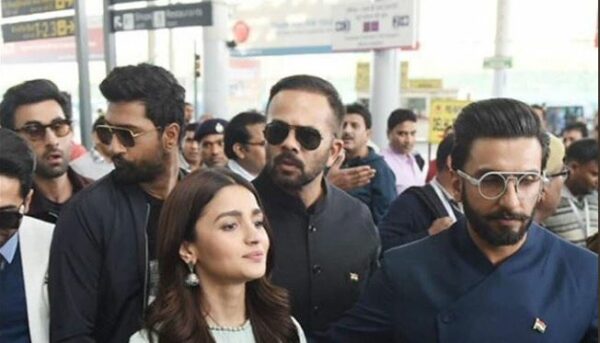 Please tell us you see the irony here. In fact, some are saying that this is the perfect revenge that Ranveer Singh could have asked for.
Check out how people reacted to it:
1.
Caption this pic.twitter.com/Izl7q3DZWP

— سجى (@iamsaja_) January 10, 2019
2.
Rs in first Pic= Apna Time Ayega

— Pravin Uikey (@UikeyPravin) January 10, 2019
3.
Kis kis se badla lega ? 😂😂😂😂 pic.twitter.com/IopNXcuCt5

— SANJU HGOTY 🔥😎 (@SpidermanRKF8) January 11, 2019
4.
Ranbir ka reaction dekho peeche 🤣🤣🤣
"oye meri gf ko chhod"
Hahhahahhha

— Soumi ✨ (@Soumi_bsk) January 10, 2019
5.
"Oyyee vicky hatt na. Mujhe aage jaane de"

— MUSKANᴳᵁᴸᴸᵞ ᴮᴼᵞ (@ItsMuskan_) January 10, 2019
6.
Ranbir seeing Alia is going with Ranveer: pic.twitter.com/YBH95Y5Vqq

— Daiana Alina (@DayanaAlina17) January 10, 2019
7.
— Groovy (@BibaswanM) January 10, 2019
8.
Damnnn😂😂 pic.twitter.com/yeEh3y9qbk

— /DI (@adorablebomb) January 10, 2019
9.
😂😂😂amazing how you guys catch hold of these pics haaan lol 😂

— SMITA||♥️HERE FOR FAWAD KHAN♥️ (@Smita_Fawadian) January 10, 2019
10.
Bahot farak hai dono main 😹
Yaha gully boy aari hai

— Manish Pareek (@Manish_Pareek11) January 10, 2019
11.
— Virender Sehwag (@SirURFake) January 10, 2019
12.
Abhi Deepu bhi iski aur Heroine bhi 🤪😂🤣🤣🤣🤣🤣🤣🤣🤣

— Vivek kr Dwivedi (@vivekdwivedi2) January 10, 2019
This is just adding fuel to the fire guys! Where do you even come up with such things? These memes are hilarious, and we are totally loving it!
Share Your Views In Comments Below