Bollywood & TV
"Ranveer Should Teach Hollywood," Twitter Floods With Hilarious Memes As Met Gala Pics Go Viral
The Met Gala 2021 is creating headlines not just on the print and electronic media but also on the social media networks because of the interesting and unique dresses which are worn by the celebrities. Met Gala is considered as the Oscars of Fashion World and usually it takes place on the first Monday of May month but this time it got delayed due to the COVID-19 pandemic and took place on the second Monday of September 2021, i.e., on September 13.
We look forward to seeing your audition tape @KimKardashian 👀 #metgala #womaninblack pic.twitter.com/X4PkuIvsJJ

— 𝕋𝕙𝕖 𝕎𝕠𝕞𝕒𝕟 𝕀𝕟 𝔹𝕝𝕒𝕔𝕜 (@Womaninblack_UK) September 15, 2021
Funds are raised for Metropolitan Museum of Art's Costume Institute through this event and the exhibition of this year is titled as In America: A Lexicon of Fashion.
Social media users eagerly wait for this event, especially those who love to make memes and jokes because they get a lot of material for showing their creativity. This time again a lot of memes are getting circulated but you will be surprised to know that Bollywood actor Ranveer Singh is also trending because of Met Gala 2021 without even taking part in the event.
The actor is known for his weird fashion style and has been spotted in some really bizarre dresses on many occasions.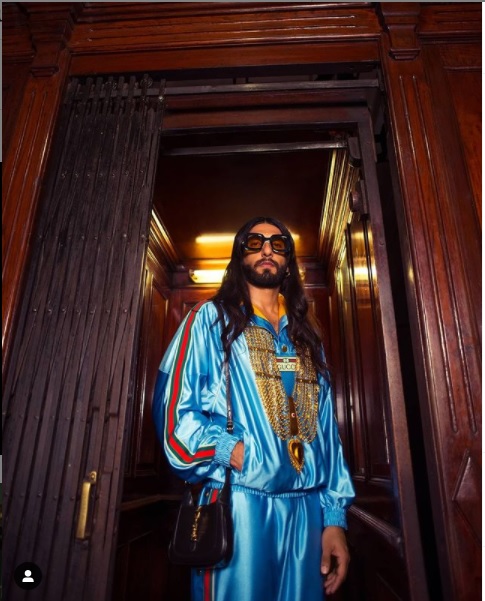 Twitter users have started comparing the American celebs with Ranveer Singh and many are of the opinion that the Americans celebrate Met Gala once a year but Ranveer celebrates it every day.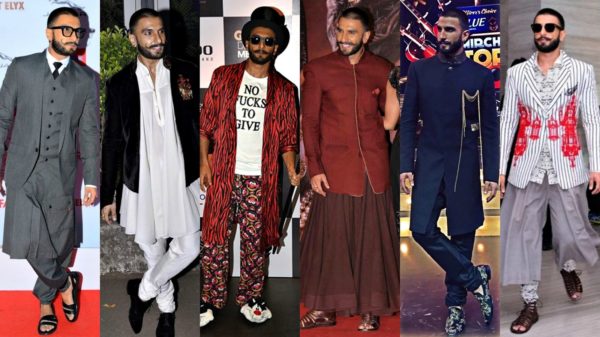 Some people also say that it's not Ranveer Singh who needs Met Gala but the event needs the Bollywood actor.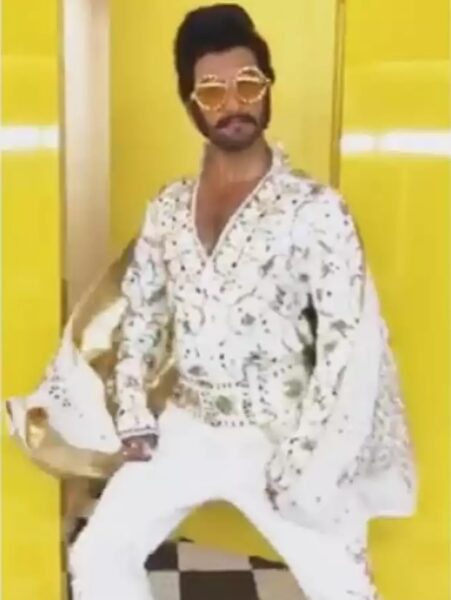 These hilarious tweets will tickle your funny bone and make you go ROFL:
#1
Ranveer singh after seeing metgala picture:#MetGala pic.twitter.com/3FhFi8e4cg

— Prayag (@theprayagtiwari) September 14, 2021
#2
Who said "Ranveer Singh" needs MET Gala? It's MET Gala that needs him!" pic.twitter.com/7KGBjvdlzf

— Mawa_Jalebi 🦄 (@HighnPositive) September 14, 2021
#3
and people are ABSOLUTELY RIGHT for saying Ranveer Singh would have eaten up the #MetGala pic.twitter.com/HzbZKGBNxj

— •• (@limjaebeomie) September 14, 2021
#4
When Hollywood A-listers decide to dress up like Ranveer Singh for a day, it's called Met Gala.

— Devaiah Bopanna (@devaiahPB) September 14, 2021
#5
Deepika : I like girls in black 😍

Le Ranveer singh pic.twitter.com/FY6AGnJBTR

— Drapetomaniac😇 (@Losing_S0UL) September 14, 2021
#6
Watching the #MetGala event .
Ranveer Singh be like: pic.twitter.com/rIV1ihapYA

— Parth (@X__Parth) September 14, 2021
#7
Hollywood celebrates #MetGala once a year.

Psst.. Noobs!

Our Ranveer Singh celebrates it every day 😎 pic.twitter.com/pPpBOL34iH

— Biduuu! (@Jackiebidu) September 14, 2021
#8
Celebrities wearing weird outfits at #MetGala
le Ranveer Singh- pic.twitter.com/17ol8WtcT6

— Dr. Ashish Belwal (@drsuperstar1680) September 14, 2021
#9
everyone excited bout who wore what for met gala like y'all have not seen Ranveer Singh on a normal day

— Barbra Streisand (@thaventira) September 15, 2021
#10
"Kendall, what happened?"
"Kim, dress yourself however the hell you want but you just can't beat Ranveer Singh" #MetGala2021 pic.twitter.com/vzkOYxEE3H

— Theironygirl (@SonamTr06005170) September 14, 2021
#11
Ranveer Singh waiting to attend #MetGala @RanveerOfficial pic.twitter.com/NoD8Ax75w3

— VA (@VaishnaviAswale) September 14, 2021
#12
People at #MetGala are wearing all kinds of unexpected outfits

Meanwhile Ranveer singh : pic.twitter.com/DrMVQna7k8

— Pankaj Gautam (@Tea_holicc) September 14, 2021
#13
Ranveer singh after seeing metgala
pictures : #MetGala pic.twitter.com/Xk5b1oW06x

— Vaishnàive (@memebaikar) September 15, 2021
#14
Ranveer Singh taking note of all those weird dresses at #MetGala pic.twitter.com/IKxWw2FqCh

— Shivansh (@shivanshfcbm) September 14, 2021
#15
Ranveer Singh watching the #MetGala event pic.twitter.com/SPFK2kFdsN

— Bollywood Memers (@BollywoodMemers) September 14, 2021
Well, Hollywood celebs will get some really tough competition from our Ranveer! What do you say?