Bollywood & TV
Ranveer Singh Dived Into A Crowd Of Fans & Injured Them, Angry Netizens Say He Needs To Grow Up
Ranveer Singh, whose Gully Boy is all set to release on 14th February, is going out of his way to promote the film. He was recently at the Lake Fashion Week in order to close the event.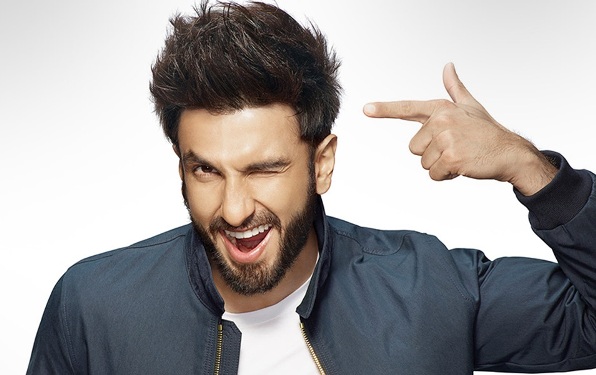 As usual, Ranveer was his chirpy, quirky energetic self at the event. Now so far his antics have been pretty harmless. However, things took a turn for the worse at the event.
Ranveer suddenly dived into a crowd of fans who had been cheering for him near the stage. Now ordinarily, they would have caught him, but since it was unannounced, this resulted in a chaos.
— ಯದುನಂದನ್🇮🇳 (@yadunandan171) February 5, 2019
In fact, someone shared a tweet which had a newspaper clipping showing a few women were also injured.
WTF! Grow up Ranveer Singh and stop your childish antics. pic.twitter.com/S7wZ7x7huL

— ہمالی (@Oxynom) February 5, 2019
This has left a lot of people furious and they're saying that Ranveer should now grow up. Check out what they have to say:
#1
Better 2-4 thappad padte jab niche aaya tha.
Saari dimaag ki garmi nikal jaati.

— Punjabi Munda (@Punjabi_Munda19) February 5, 2019
#2
Can any common man jump like this? It would be crime. Now its okay bcoz its #Ranveer! Not fair, this is childish & foolish act, he need to grow up. Such incidents can lead to disasters like stampede.

— Swapnil S Kanade (@neel9508) February 6, 2019
#3
Jab aukaat se zyada aur samay se pehle cheeze mil jaati hai to log issi tarah pagal ho jaate hain

— Naresh Negi (@NareshN23262193) February 5, 2019
#4
Someone's gotta shoot him with a tranquilliser

— इशरत غفور (@AGrammarJew) February 5, 2019
#5
@RanveerOfficial bhai yeh tumhra Bed nahi hai ke josh Josh me jump laga do ge 😵😵

— GAREEB BACCHA🙇غريب بچه 🐦 (@Poor_Kiddd) February 5, 2019
#6
Har cheez me overacting

— Nawaz Ali Shah (@thenawazali) February 5, 2019
#7
Ranveer just few seconds before jump: How's the Josh?
Crowd while Jump: Hig………. sirrr….. Aaye haayee sir…

— Rohit Rawat (@imrohitrawat) February 5, 2019
#8
I called it as chutiyapan .. a senseless act by ranveer. Grow up.

— Cyber Warrior (@janardan_cyber) February 5, 2019
#9
@deepikapadukone ben, ye kya tere mard ko kaboo mein rakh 🤪

— दाश (@Dash_RRD) February 5, 2019
#10
People should have kicked his ass. Seriously. You weight what, more than 200 pounds and you jump on people, hurting them. Dude have some common sense man. You could have hurt someone in a serious way.

— Akshay Basavaraju (@aksheye) February 5, 2019
Someone has apparently notified him of the negative reactions to his antics, and he even replied, as you can see:
So i sent Ranveer some DM's about the negative reactions to the crowd dive and what he said at the music launch, and he replied back with this message, he acknowledges what happend and wat he did and he said he will be mindful in the future. Thankyou for the reply Ranveer ❤️ pic.twitter.com/VAzBtqstRp

— RanveerxDeepika (@zara008) February 5, 2019
What do you think of his high josh? Is it too much? Share your opinions with us!
Share Your Views In Comments Below