Ranveer Singh and Alia Bhatt starrer "Gully Boy" has been receiving a great response from audiences as well as critics. The movie has been directed by Zoya Akhtar and the actors have given a superb performance leading to box-office success. The flick is about a rapper Murad who is from Dharavi, a slum in Mumbai, and how passionately he works to fulfill his dreams despite many problems coming in his way.
Ranveer Singh is a good friend of Hollywood actor Will Smith and his acting in "Gully Boy" has been liked a lot by the "Hitch" actor.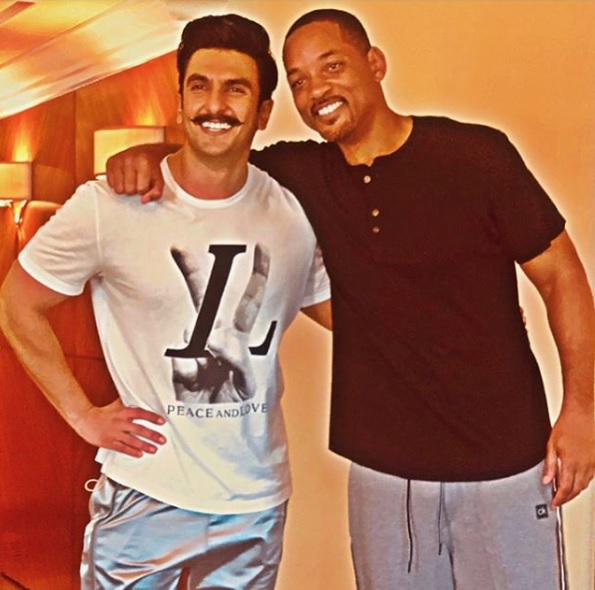 Will took to Instagram and posted a video in which he is seen praising Ranveer. He said that he loved Ranveer's work and liked the old school hip-hop too. Not only this, he shared clips of popular track "Apna Time Aayega" from the flick in his video too.
https://twitter.com/RanveerSinghtbt/status/1096594729062539264
Click here to watch this video directly on Twitter
Ranveer also responded to the appreciation that he got from the Hollywood actor on Instagram story.
The "Bajirao Mastani" star wrote, "Shoutout from the original rapper slash actor – BIG WILLY! RESPECT".
He also added the flavour of his character Murad from "Gully Boy" when he posted, "SALAAM TUMKO BADE BHAI! BOHT HARD" (Salute to you big brother).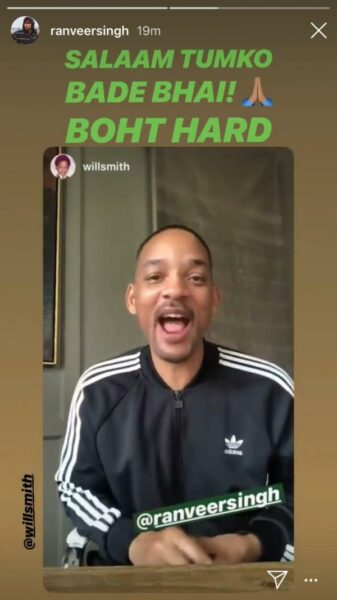 Ranveer and Will Smith had a great time together when they met last time in October in India and the former also taught his friend some Bollywood moves during that visit.
There is no doubt that Ranveer Singh has touched many hearts with his performance in the movie and this will remain as his one of his best characters ever.