Sports
Rashid Khan Says He'll Marry When Afghanistan Wins World Cup, Twitter Calls Him Salman Khan's Fan
Rashid Khan, the Afghan cricketer, can easily be called the most promising player of the present times as he is just 21 years old but he has achieved a lot of success in such a short span of time. He made his debut when he was a teenager and he is also the youngest player to lead his side in an ODI as he was only 19 years and 165 days old at that time.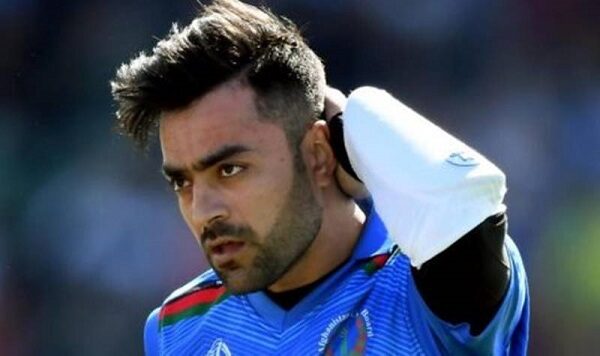 Rashid Khan is known for his superb bowling records as he has become the fastest and the youngest bowler to take 100 wickets for which he played just 44 matches. His success is more special because he plays for Afghanistan which is an associate member of ICC and is not a very strong team in the world cricket. Nevertheless because of their hard work, they have earned the reputation of unpredictables and now they have the capability to surprise any strong team as well. Rashid Khan also plays in the IPL for Sunrisers Hyderabad and he was supposed to play in the IPL 2020 as well but the tournament got postponed on account of COVID-19.
Recently on the question of his marriage, Rashid Khan said that he would get engage and marry only after his country wins the World Cup. This statement left his fans amused as winning a World Cup is not an easy task, especially for a team of Afghanistan's stature.
Soon Twitterati started trolling him and some of them even compared him with Bollywood actor Salman Khan who is around 54 years now but is unmarried till date. Here are some of the hilarious tweets in this regard:
#1
— Sahil (@sahil_momin2201) July 12, 2020
#2
To saaf saaf bolo na ke Selmon Bhoi ke fan ho!
Unse inspired ho iss maamle mein https://t.co/AHAoVTbQLM

— Rishit_Sachinist*EF* (@RishitShukla) July 12, 2020
#3
today i realised why afghani weed is so famous

— JŮÑĄÍÐ (@Paul9906) July 12, 2020
#4
Rashid Khan to World Cup. https://t.co/c7B13HRH8d pic.twitter.com/u41rNGvywV

— Tabrez (@its_tabrez__) July 12, 2020
#5
"Statue of bachelor" https://t.co/QnhBbtDMb1 pic.twitter.com/9RNLCaoBQx

— Anonymous (@lame_brain_) July 12, 2020
#6
Bhai yea to Salman Khan fan lag raha hai 😆😂 https://t.co/l8lS0UDzO1

— Arnab Bhattacharyya (@Being_AB23) July 12, 2020
#7
He wants to be like Bhai (Salman Khan)😁😁 https://t.co/i2n3BSqojG

— Mr. A 🏏 (@cricdrugs) July 12, 2020
#8
Watta plan to escape from marriage https://t.co/DcCHVuz7l8 pic.twitter.com/hbzbDgXMsr

— CricFan (@M_a_h_iiii) July 12, 2020
#9
https://t.co/FZMimEK3ro pic.twitter.com/SCTAzug5yG

— 𝒫𝓇𝒶𝓉𝓎𝓊𝓈𝒽 (@ps26_11) July 12, 2020
#10
Bhai already 22 ka age bataake 32 ka hai real mein, afghanistan ko wc jeetne mein aur 24 saal confirm pakad ke chal, 56 ki age mein wc jeet bhi gaya toh bhi shaadi karke takleef hoga woh umar mein

— Bhavya Parekh (@bhavya05786) July 12, 2020
#11
World cup 2019 me 9 matches me se 1 bhi nhn jeete ab world cup jeete ge 😂😂 nice joke 👌 mara re🤣🤣

— Zafarullah Bhutto (@ZafarKBhutto) July 12, 2020
What do you have to say in this connection? Will Afghanistan win the World Cup in the near future or will Rashid Khan remain unmarried? Well, only time will tell! Till then, let's just wait and watch!
Share Your Views In Comments Below