Sports
Rashid Khan Wins Praise On Twitter For Replicating Dhoni's Trademark Helicopter Shot
There is no doubt about the fact that our MS Dhoni is one of the finest players cricket has seen. And yes, he may not exactly follow the rules when it comes to batting. But hey, we aren't complaining!
For instance, the helicopter shot has become synonymous with Dhoni and it is his chosen mantra for sixes. And no one, we repeat, no one has been able to successfully imitate this trademark shot.
No one, until Rashid Khan came along.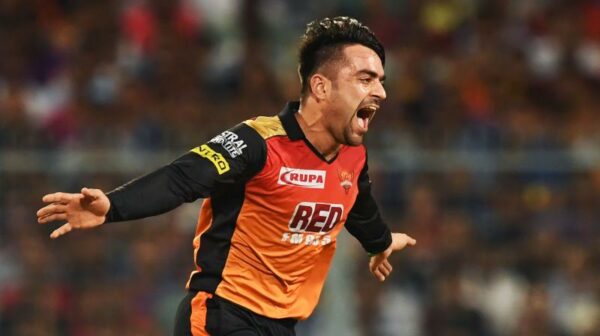 Afghan prodigy Rashid Khan replicated Mahi's trademark shot in the Mzansi Super League (MSL), and of course, this instantly caught the attention of fans worldwide.
🚁🚁🚁🚁😍😍 @MSL_T20 @durban_heat 👍🏻👍🏻 pic.twitter.com/0yfE6NnQWt

— Rashid Khan (@rashidkhan_19) December 13, 2018
People really appreciated this move and some fans even got nostalgic. Check out the Twitter reactions below:
1.
It's now your pet shot bro! 👌🏼😉 keep up the hard work and enjoy! 👍🏻

— Faisal Iqbal🏏🇵🇰 (@FaisalIqbalCric) December 13, 2018
2.
By the time we should call @rashidkhan_19 shot now.@msdhoni you are forever in fans heart.

— Raees Ahmadzai (@afghcricket) December 13, 2018
3.
Rashidhoni ❤ 👏👏 @msdhoni will be proud of u

— Rehan Zia 🇵🇰 (@RehanZia5) December 13, 2018
4.
Tujhme @msdhoni dikhta hai

— Md Chand (@MdChand95429358) December 13, 2018
5.
You are playing it like now a pro player.
You are MSD Version 2.0.
Loved it and fallen in love with those shots.
Your big fan from India. @rashidkhan_19
I want you to play these shots against CSK when MSD is doing wicket keeping behind the stumps.

— mohanani (@mohanani398) December 13, 2018
6.
@msdhoni the inventor would be proud of this nexgen helicopter..😃😃

— Alok mishra (@mishraalok2810) December 13, 2018
And we agree. Mahi would surely be proud that his legacy continues to influence youngsters around the world. Kudos to you Rashid!
Share Your Views In Comments Below