Bollywood & TV
Raveena Tandon Gives A Befitting Reply To Trollers Questioning Her Padma Shri Award
The Bollywood actress Raveena Tandon is one of the most popular actresses of the industry and recently she made not just her family but the whole country proud as she was conferred with Padma Shri for the contribution that she made in the field of arts.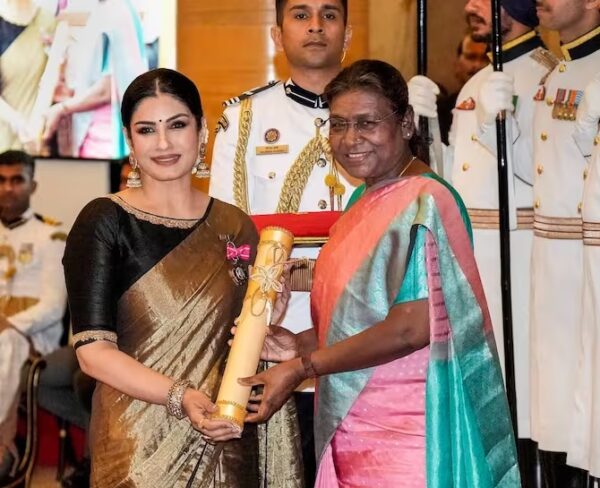 Raveena Tandon was given the fourth highest civilian award of the country by the President of India, Draupadi Murmu in Delhi and she called this moment as the proudest moment of her life as her whole family witnessed it and there was a glow on their faces seeing Raveena getting felicitated with this award.
The National Award winner has an illustrious career of more than three decades in the film industry and she has worked in not just commercial movies but in films related to social issues as well. While speaking in an interview, the actress states that she has tried to work in the flicks which are based on issues about which she feels very strongly. She talked about the Nirbhaya case and said that she was shaken by this incident so much that she was eager to work in "Maatr" (2017). She said that few movies of her such as "Daman" (2001), "Jaago" (2004), etc. are based on the issues of violence against women and women empowerment.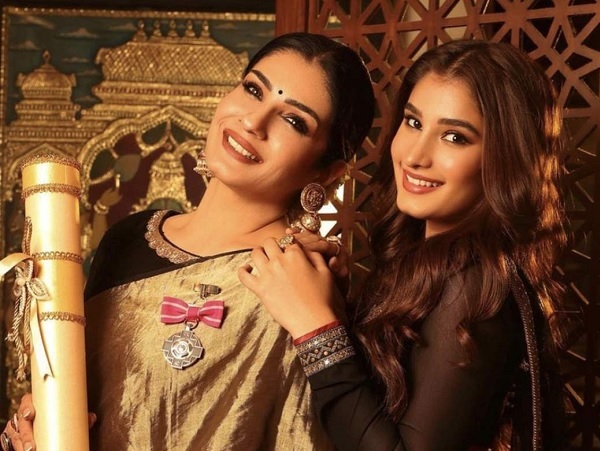 While many Bollywood celebs and her fans congratulated her, there were some who trolled her and asked as to what she has done to get this award.  When Raveena is asked about these trollers, she says that she doesn't want to give any importance to such people as they have their own agenda and comments of such people who are followed by 20 persons and have no idea about her work can't diminish the work which she has done. She adds that the haters are able to see only the glamour but they don't see the efforts that they make and the long hours that they devote.
Congratulations to the actress on her achievement!