Sports
Ravi Shastri Said Current Indian Team Is Best In The Last 15-20 Years. Twitterati Trolls Him Badly
Indian cricket team's performance in the recent test series against England has been highly criticised. After the team lost the 4th match and the series against England, everyone has been talking about how the strategies need to be changed and loopholes need to be filled.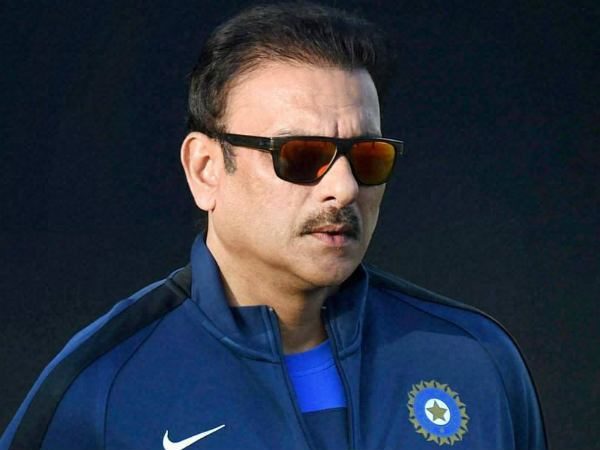 However, the team's coach Ravi Shastri has come ahead in the defence of the team very strongly, so much so that he called it the strongest team in the last 15-20 years.
Ravi said that the current Indian team put up a good show overseas than any Indian team in the last 15-20 years. He also said the current team has won nine matches overseas besides three series and that's something never achieved before by any team.
This statement of Ravi has not gone down well with Twitterati who has been trolling him badly. Have a look at some reactions-
#1
'No other Indian team in last 15-20 years has had the same run as this one'

The series could easily have been 3-1 in India's favour – Ravi Shastri

Dont hide your failure.@RaviShastriOfc@imVkohli@BCCI

— Suresh Purohit (@ImSureshPurohit) September 6, 2018
#2
World's best batsman?
Dhawan, pandya??

We purposely shy from speaking truth..

This one hidden idiot, ravi shastri, major reason for team debacle,poor reading for pitch, poor team selection, his extra casual attitude, will ruin many careers.. @RaviShastriOfc #ENGvIND

— Puneet B (@OnestoPuneet) September 2, 2018
#3
You forgot to tell Ravi Shastri that Sri Lanka , West Indies were way stronger teams not at the bottom and England was a top test match team and Australia was second best team in the history of the game after West Indies of 80 May be Shastri wants to play another series in SL

— Gurpreet Singh (@gscldh) September 6, 2018
#4
Ravi Shastri in PC: "Last three years, we won nine matches overseas and three series. I can't see any other Indian team in the last 15-20 years who've had that kind of run in such a short time. And you've had some great players in those series."

Those series? Vs WI, SL & SL.

— Jamie Alter (@alter_jamie) September 5, 2018
#5
Indian coach is a Joker to say the least. Indian cricket is today wt it's is Because of Saurav ganguly . His legacy ll always remain in Indian cricket.Doesnt matter wt Shashtri says

— Rohit sharma (@rohitsharma_pkl) September 5, 2018
#6
Someone please ask Ravi shastri what his contribution is to this Indian team other than being an overconfident dooshbag in his media appearances.India made some huge tactical errors in this game. Not playing sweep against Moeen. Ashwin bowling far quicker than he should have.

— Assad (@LeftArmAround) September 2, 2018
#7
No other Indian team in last 15-20 years has had the same run as this one – Ravi Shastri .
Ravi Shastri there taking inspiration from Jose's post Sevilla game interview. 😋😋

— Red.Devil.Rathore (@Shaan_Rathoo) September 6, 2018
#8
We need a tough taskmaster like Kumble and Dravid or a leader like Ganguly who have the guts to take the responsibility and give the team perfect motivation to win abroad. Right now Ravi Shastri is just there to satisfy the over inflated egos of the seniors in the team.

— Ashish Aggarwal (@ashishmanutd7) September 6, 2018
#9
#ENGvIND #INDvENG Virat Kohli and Ravi Shastri together destroyed Indian Cricket…. Proof is Pandya playing Test

— Monojit Mandal (@mausam013) September 2, 2018
#10
Coach is protecting him self…I tell u fact that without Ravi shastri team can perform better…you are a coach by playing politics… there are more better options as a coach.

— Rahul Falak (@falak_rahul) September 6, 2018
Do you think Ravi Shastri is right?
Share Your Views In Comments Below