Sports
Ravindra Jadeja Gave A Two-Word Reply To The Journo Who Asked Him About CSK Captaincy
The Indian all-rounder Ravindra Jadeja made a great comeback in the fifth rescheduled test match against England after having a nightmarish IPL 2022 as he scored a century (104) in the ongoing test match. Jadeja along with Rishabh Pant stabilized the Indian innings after India lost its five top-order batsmen without even touching the three-digit mark and helped the team in getting a good total.
However, the IPL 2022 was very disappointing for Ravindra Jadeja as not only his team Chennai Super Kings tasted successive defeats under his leadership but he also failed with bat in the tournament. Just before the start of the league, Jadeja was announced as the skipper of the team but after successive defeats, it was said that he requested MS Dhoni to once again lead the team so that he could focus on his batting and Mahi accepted his request. However later on it was reported that Jadeja got injured and he was ruled out of the IPL 2022. After some time, it was also heard that things are not on good terms between CSK and Ravindra Jadeja.
While addressing a press conference after hitting a century in the Edgbaston test match, a mediaperson asked Ravindra Jadeja whether the CSK episode made him more determined to make a strong comeback and the left-handed batsman responded with, "not at all" (bilkul nahi).
Jadeja adds that past is past and he is not even thinking about the IPL because in his opinion when you are playing for the country, your complete focus should be on the Indian team and for him also, there is nothing more satisfying than performing well for the country. Talking about his innings in Edgbaston, the cricketer says that it feels really great to play like this outside India especially in England because of the swinging conditions. He goes on to say that making a century is a big thing and it also increases confidence of a player.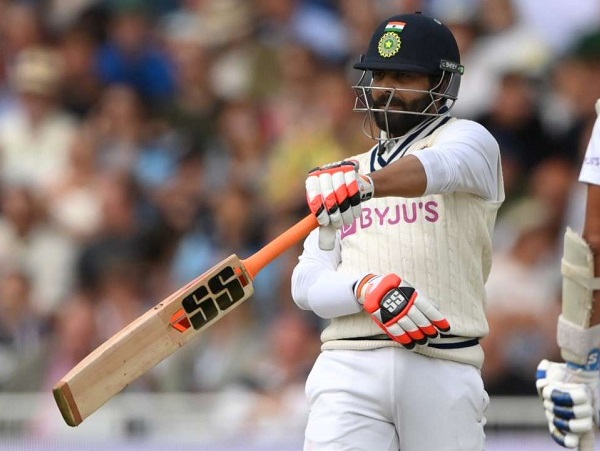 As far as the Edgbaston test match is concerned, England is very close to win the test match as the English team needs only 22 runs to win the match with 7 wickets in hand. English batter Joe Root who is on the crease has scored another amazing century (135*) and Jonny Bairstow is also on the path of hitting another century as he is on 99*.
Both the teams have played pretty well and Jasprit Bumrah certainly deserves to be praised for his good captaincy in this test match.
Share Your Views In Comments Below