Sports
Ravindra Jadeja Shared A Post But It's His Caption That Made Twitter Troll Ravi Shastri
There is good news for the Indian cricket fans who are still very sad due to the manner in which team India lost the first test match against Australia which was played at Adelaide Oval. The Australian team not only won the test match by 8 wickets but the Aussie pacers created havoc in the second innings of the Indian squad and sent the whole team back to pavilion at the score of 36 which is the lowest total score of the Indian test team in the test matches ever.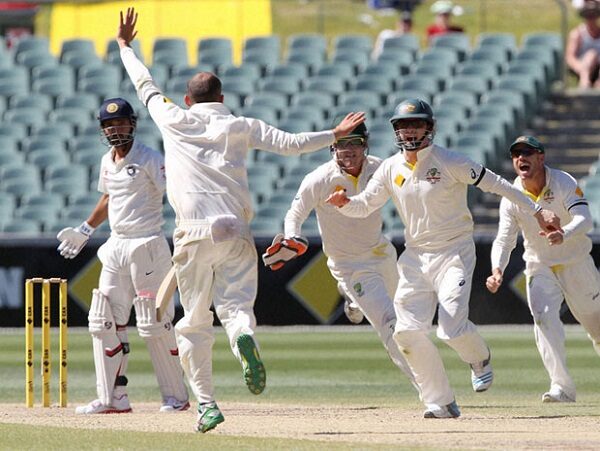 Let us talk about the good news which is that Indian all-rounder Ravindra Jadeja is fit and fine and he is ready to be included in the squad for the Boxing Day test match starting December 26. Jadeja suffered a hamstring injury during the first T20I because of which he was not able to play the remaining two T20Is and the first test match.
Recently, the Indian all-rounder shared a photo of himself enjoying coffee in the sunshine but he got trolled or rather we should say that people took a jibe at Ravi Shastri at his expense due to his tweet's caption.
Take a look at the images shared by Jadeja: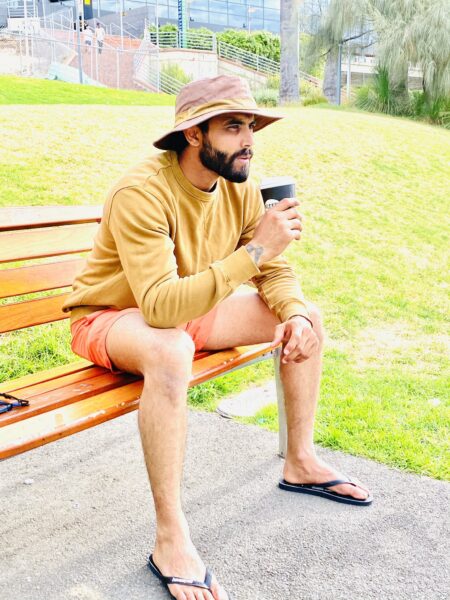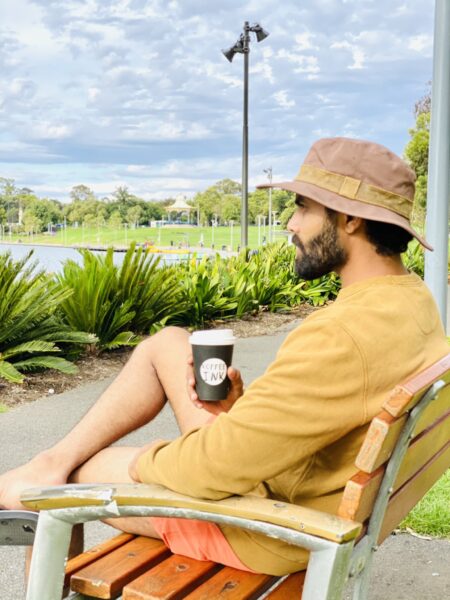 The caption read, "Coffee, because it's too early for wine".
Coffee, because it's too early for wine.😜 pic.twitter.com/4RsQlhBuiL

— Ravindrasinh jadeja (@imjadeja) December 21, 2020
Soon the online users started advising Jadeja to maintain distance from the head coach of the Indian cricket team Ravi Shastri as he is known for consuming alcohol and often trolled on the social media networks for this.
Here are some of the selected reactions:
#1
Bhai Shastri se dur raha kro

— Spencer 🏏 (@Spencer9096) December 21, 2020
#2
Hath Jodkey Guzarish Hai Aapse, Shastri Ji Se Door Rahiye: pic.twitter.com/3cRRcps4KR

— Kaku (@TweetsKaku) December 21, 2020
#3
Stop being with Ravi shastri out of field

— ANKUSH GOYAL (@ankushg95) December 21, 2020
#4
Saala yeh hamaare player toh khulle ho gye 😂😂😂 shastri n purre team ko bigaad diya h 😂

— Dinesh Bijarnia (@DineshBijarni17) December 21, 2020
#5
Ravi shastri be like : aj proud wala day lag raha he

— VM (@VirPate50895650) December 22, 2020
#6
Recieved This on whatsapp for ur tweet….

To be taken in good humour.. pic.twitter.com/gnt2eU0thj

— Bhushan Chhabra (@iBhushanChhabra) December 22, 2020
#7
Bhai @RaviShastriOfc se dur raho….Waise bhi wo coaching karne kam party karne ke liye hi hai.

— Rahul Sahu (@RahulSahu93) December 21, 2020
#8
wine to Lagta hai Shastri ne pila di thi after Day 2. Sabhi ka Hangover ho raha tha.

— XA SA (@INDIAN1130) December 21, 2020
#9
Supplier shashtri se mangva lena wine kabhi bhi pahocha denge 😂😂

— Yashramanuj 🇮🇳 (@yashramanuj_1) December 21, 2020
#10
Sir here.

Rest of Indian team: pic.twitter.com/1SHIRG2QiD

— Alekhya Chakrabarty (@1984zkid) December 21, 2020
#11
Pliijj🥺 pic.twitter.com/qawG4OluTE

— Dev Ashish Raj. (@DevAshishRaj12) December 22, 2020
#12
Be careful talking about fine liquids like wine. If you duck out in the next match they'll blame your drinking problem. Ask your coach. 😁

— Sachin Rai (@s99rai) December 21, 2020
#13
Wine jab Ravi Shastri se bachega tab tumhe milega Naa yaar… Vo Abhi gam mein pi Raha hoga 36 rupaye waale pauaa..

— सिंधु (@ImKrSindhu753) December 22, 2020
#14
I'M THE INSPIRATION 😂😂😂😂😂😂😂😂😂😂😂🤣🤣🤣🤣🤣🤣🤣🤣 pic.twitter.com/rRr9EYePsC

— Fearless Journalism (@FearlessJourna3) December 21, 2020
#15
मैं पहले ही कह रहा था, शास्त्री सबको खराब कर देगा

— शुभेंदु पांडेय (@shubhendupk) December 21, 2020
It is pretty certain that Shubman Gill will replace the out-of-form Prithvi Shaw in the second test match and KL Rahul and Mohammad Siraj will also join the Indian squad as Virat Kohli along with Mohammad Shami won't be playing in the remaining series. Virat is returning to India for the birth of his first baby and Shami won't be able to play as he has suffered a fracture in hand.
It will be interesting to see whether Jadeja will be included in the squad or not considering the fact that Ravichandran Ashwin bowled superbly in the first innings of Australia in the first test match.
Share Your Views In Comments Below