Sports
Ravindra Jadeja To Quit CSK? He Deleted All Posts Related To CSK From Instagram, Fans React
Ravindra Jadeja, the Indian all-rounder has been appointed as the vice-captain of the Indian team which is going on the West Indies tour for playing 3 ODIs and 5 T20Is against the hosts. He had a very disappointing run in the IPL 2022 but he made a great comeback in the fifth rescheduled test match against England as he scored a century (104) which helped his team in posting a good total in the first innings.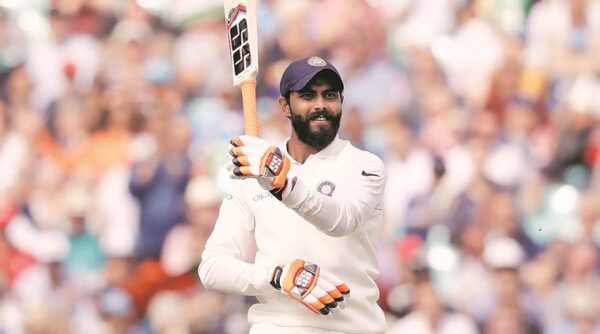 Ravindra Jadeja has been an integral part of the IPL team Chennai Super Kings for a long time and the Chennai franchise retained him for Rs. 16 crore ahead of the mega auctions for the IPL 2022. Just couple of days before the start of the tournament, he was named as the skipper of CSK but after successive defeats, he decided to leave captaincy and requested MS Dhoni to once again lead the team which Mahi agreed to.
Though the actual plan of CSK was to nurture Ravindra Jadeja under the guidance of MS Dhoni so when Mahi takes retirement from the IPL, Jadeja may emerge as an able leader of the team but things didn't go as per the plans. Once MS Dhoni also stated that for couple of matches, he oversaw his work but later on he asked Jadeja to take the decisions on his own. Mahi also stated that the pressure of captaincy might have become a burden on him which affected his performance to a great extent.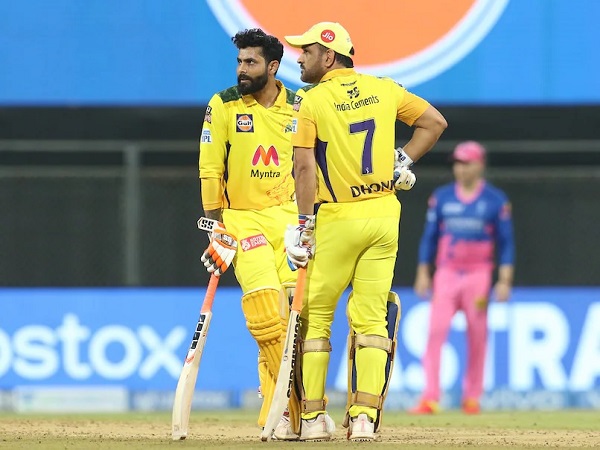 Ravindra Jadeja's performance with the bat was also very poor in the tournament and he left captaincy citing that he wanted to focus on his game in a better manner but then he was ruled out of the tournament due to an injury.
Some reports suggest that things are not on good terms between Ravindra Jadeja and the Chennai franchise as the former unfollowed latter on the social media. Now people are speculating more about the strained relationship of Ravindra Jadeja with CSK because he has deleted all the posts related to CSK from his Instagram account.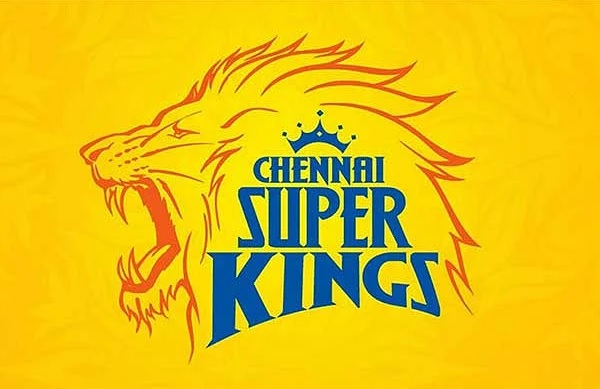 This has irked many CSK fans because they have showered Ravindra Jadeja with lots of love and affection over the years. Some fans also pointed out that Jadeja didn't even wish Mahi on his birthday and there were few who claimed that the left-handed batsman will get replaced next year. Several others even talked about the dropping of Suresh Raina and slammed the CSK management, saying two main players of the same team can't be wrong. Here are some of the selected reactions:
#1
Jadeja didn't wish Dhoni on his birthday this year. ( He does it every year ).
He has also deleted all his CSK related posts on Instagram .
Something is definitely not right.

— ` (@FourOverthrows) July 8, 2022
#2
One more time ? Atleast for the fans who loved you so much @imjadeja 🙃💔@ChennaiIPL 💔 pic.twitter.com/IJYFJgmW1b

— Nivi_39 (@Nivi39) July 8, 2022
#3
If rift happening with many players and the same team

Then the problem is with the team, not with players

First Ashwin, Then Raina, now Jadeja.

if ruining the relationship with core players is a art, then csk is Picasso of it

CSK truly deserves a downfall in IPL for their ego pic.twitter.com/cxgS2XN7Tl

— Marc Spector 🌜 (@sylesh146) July 9, 2022
#4
Ravindra Jadeja has removed all his CSK posts from 2021 and 2022 🙂.

— Naman (@Mr_unknown23_) July 8, 2022
#5
#RavindraJadeja#csk #sureshraina#IPL

Ravindra Jadeja Deletes all posts of CSK for season 2021 and 2022

Suresh Raina to Ravindra jadeja – pic.twitter.com/PBxLPQ2vyn

— Witty Doc (@humourdoctor) July 9, 2022
#6
It's just a matter of time @imjadeja 🐐 pic.twitter.com/21QkHYFck4

— swordsman (@backwardpoint_) July 8, 2022
#7
Now csk fans might tell how jadeja is a mediocre white ball player in upcoming days 🥵🤣

— TUSHAR 🏏 (@mainlycricket) July 8, 2022
#8
Ravindra Jadeja has deleted all those post which was related to CSK except the one he posted in 2016 – 2017.

— Johns. (@CricCrazyJ0hns) July 8, 2022
#9
GT fan, supporting csk for Jadeja

Will stop if Jadeja moves to another team.

— Marc Spector 🌜 (@sylesh146) July 8, 2022
#10
Jadeja to quit CSK?

CSK and rumours

Somebody has to clear this in air.

Jaddu will not play for them in future my guess

— Ajju (@Thisisnaan) July 9, 2022
#11
Won't support CSK after Dhoni's retirement if this Jadeja thing is true

— Arnav 🦁 (@Arnav_Tweetz) July 9, 2022
#12
10 more to go😎 @imjadeja will never leave @ChennaiIPL 😎😎#ravindrajadeja #jadeja #csk pic.twitter.com/AYELlF0Xj6

— Manish pandey (@dhoni_manish_) July 8, 2022
#13
People were targeting raina when issue happened with csk now they're targeting jadeja, but they don't want to accept that problem is in management of csk, two main players of a team can't be wrong

— Aary (@aary_joshi03) July 9, 2022
#14
Getting mentally prepared for Jadeja leaving CSK
First Raina now Jadeja
Fk off @srinimama

— Titu Mama (@TituTweets_) July 8, 2022
What is your opinion in this matter? Do share with us.
Share Your Views In Comments Below