News
Ravish Kumar's Hard-Hitting Open Letter To The Govt After CBI Raids Has Stormed Internet
The CBI raids on the offices and houses of Prannoy Roy and his wife Radhika Roy, the promoters of NDTV channel, has shaken the media fraternity to a great extent and most of the journalists have declared this situation similar to emergency. On Monday morning, the CBI conducted raids on four locations in Delhi and Dehradun. These raids are said to be in connection with an old loan that was taken by NDTV from ICICI Bank; however, NDTV in its statement has categorically denied any discrepancy in the loan which has already been paid in full.
Nevertheless, some are of the opinion that BJP is taking revenge of the incident that happened 3-4 days back when during a talk show, the Executive Editor of NDTV, Nidhi Razdan, asked BJP spokesperson Sambit Patra to either apologise or leave the show as Sambit alleged that NDTV has a hidden agenda which is against the present government.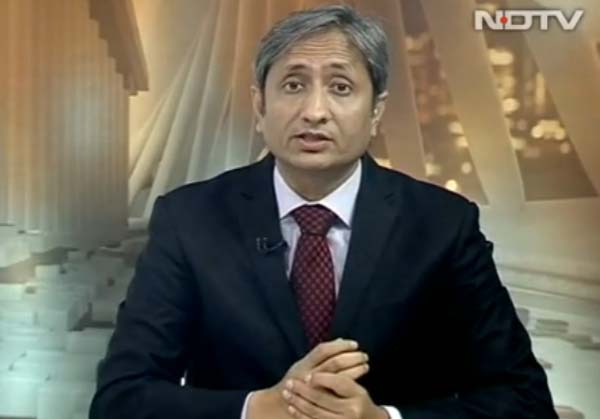 Later on, the senior journalist of NDTV, Ravish Kumar, also read a statement for NDTV which again tried to prove that BJP is taking revenge as all this is happening on the basis of a private complaint made by a person Sanjay Dutt (not the actor) who has been working against NDTV for years now. But what is surprising is that this person wasn't able to bring a single order from the court against NDTV till now but suddenly, CBI has acted on the basis of his complaint.
Here's a video in this connection:
Click here to watch this video directly on Facebook
Ravish has also written an open letter on his Facebook wall, challenging the current government and its leader for a live interview. Here is the letter:
"So you scare us, threaten us, let everyone, including the Income Tax Department, follow us. See, we are shivering with fear. Employ your social media team to discredit us but at a time when every media house is playing to the gallery, there's one that's not playing. Your success will be that people will sing about how the country's media is playing to the gallery. Even they know NDTV wasn't established very easily. If you really intend to wipe it off, then dear sir, let's meet one-on-one for an interview some day. We'll be there, you'll be there and the live camera will be there.
Below is the statement of NDTV:
This morning, the CBI stepped up the concerted harassment of NDTV and its promoters based on the same old endless false accusations.
NDTV and its promoters will fight tirelessly against this witch-hunt by multiple agencies. We will not succumb to these attempts to blatantly undermine democracy and free speech in India.
We have one message to those who are trying to destroy the institutions of India and everything it stands for: we will fight for our country and overcome these forces."
Is this just a revenge or is there some substance in the case against Prannoy and Radhika? What do you think?
Share Your Views In Comments Below