Sports
Read Why: Moeen Ali & Adil Rashid Decided To Walk Away From The World Cup 2019 Celebrations
England created history and broke their World Cup jinx record as the English players lifted the cup yesterday at their home ground Lords. Their dream of lifting the World Cup was not only shattered once but thrice in the mega cricketing event 1979, 1987 and 1992.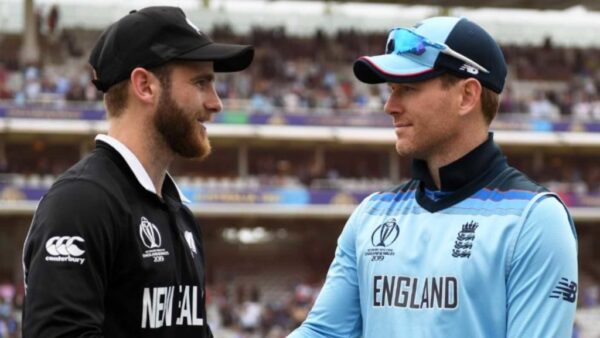 The final match was not less than any Bollywood movie. People watching the match could feel the tremors of agitation. This was by far the most mind-boggling World Cup ever, keeping everyone on the edge of their seats.
The 50 over match ended in a tie England chased 241 runs as set by New Zealand. For the first time in the World Cup history, super Over was conducted in the World Cup finals still both the teams ended on a tie as both scored 15 runs each. Later the winner of World Cup 2019 was decided as per the ICC rules which led to the count of boundaries, which team hit more number of boundaries and the fate of England was crowned.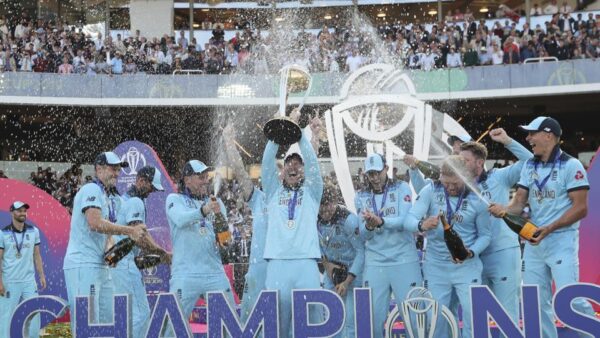 However, as soon as the trophy was handed over after the photo session was done. The English players started soaking each other with champagne but two of the English players decided to step back and watch the wild celebrations of their teammates.
They're non-other than Moeen Ali and Adil Rashid both the players decided to witness the world cup celebrations from the sidelines. It's said Adil and Moeen both are devoted followers of Islam and in their religion consumption of alcohol is forbidden.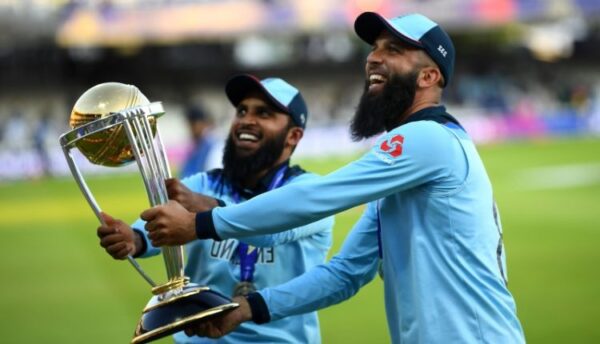 Well, this the only reason why Moeen and Adil quickly ran off the podium as soon as Jonny Bairstow too out the champagne to spray out. You can watch the awkward run off celebration beneath:
Real Muslim's❤️ Masha Allah💕 #MoeenAli #AadeelRashid 🙌🏼 Congratulations🙌🏼 pic.twitter.com/BGP7aaxtsy

— Ajaz Khan (@AjazkhanActor) July 15, 2019
These two players never fail to earn our respect!
Share Your Views In Comments Below