News
Real Life 'Bunty Aur Babli' Con Businessman Of Rs 4 Lakh By Telling A Fake Emotional Story
Many movies have been made in Bollywood on the theme of con couples who cheat and rob people by their superb acting; for instance, "Bunty Aur Babli" starring Abhishek Bachchan and Rani Mukerji. The flick was a superhit and people enjoyed it a lot as it was just a film but the sad truth is that such con couples exist in real life as well.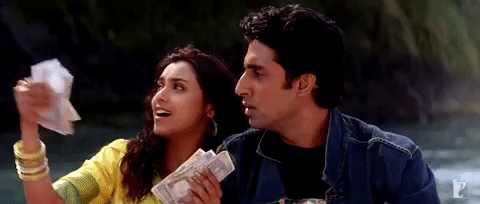 As per a report published in a leading daily, a trader from Thane was robbed by a con couple as they sold him a fake gold necklace for Rs. 4 lakh. The twist in the whole incident was that the con couple first told a story to the trader as per which the necklace that they were selling was unearthed from their family property which is in Vapi, Gujarat.
The couple invoked emotions in the story by telling the trader that they were selling the necklace at a very less price than the market rate because they needed money badly. The couple initially showed only two beads of the necklace to the trader which he got checked and as they were made of real gold, the trader's confidence in the couple increased and he agreed to purchase the whole necklace.
The trader thought that he was getting a pretty good deal because Rs. 4 lakh was pretty less for such a heavy gold necklace. He purchased it without getting the whole necklace checked and the con couple succeeded in making a fool of him.
It was after a long time that the trader realised that he had been cheated and he went to register a complaint at the Wagle Estate police station. The police has started the investigation and hopefully the con couple will be caught soon.
We request our readers to be alert and don't fall in the trap laid out by such fraudsters! After all, we all know that greed is bad.
All The Images Including The Featured Image Have Been Used For The Representational Purpose Only
Share Your Views In Comments Below