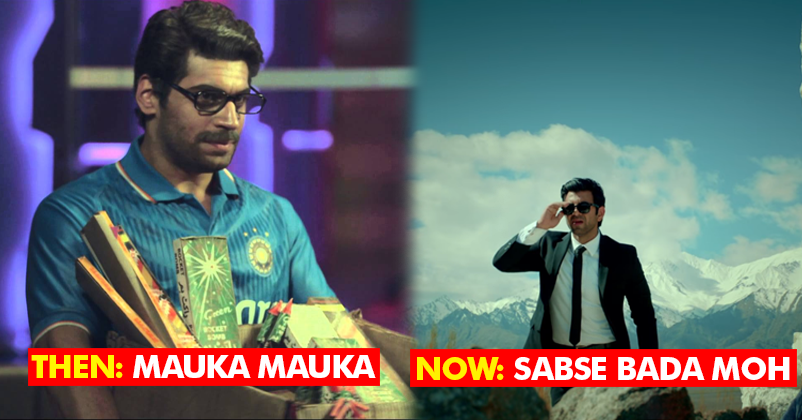 In India, Cricket is a religion and when it comes to India V/s Pakistan match, nothing can beat it. As the ICC Champions Trophy is about to begin, Star Sports has come up with something very interesting.
Who can forget the "Mauka Mauka" campaign in ICC Cricket World Cup 2015, which had become a rage during India's matches. The videos had gone viral and had garnered unimaginable views.
Star Sports is back with one more campaign and this time, it's not "Mauka Mauka", but is "Sabse Bada Moh". This ad has been created to highlight the rivalry between India and Pakistan in ICC matches; we are going to see both the teams fight each other on the 4th of June.
It builds on successful films like "Matrabhasha", "Har Koi Dekhega" and "World Cup Wali Feeling"; the ad perfectly portrays the intensity between both the teams.
"Sabse Bada Moh" sheds light on how cricket fans don't pay attention to anything when an Indo-Pak match is going on; they give up on all spiritual and material things. The enthusiasm, pride and passion which these matches draw is incomparable.
If you are a cricket fan, you'll surely be able to relate to this sentiment. Watch this video and enjoy yourself;
For More Videos, Subscribe Us Now
Click here to watch the video directly on YouTube.
Wasn't this ad more hilarious than "Mauka Mauka". We are sure it will last long due to its creativity, what do you feel?
RVCJ Video Of The Day
Share Your Views In Comments Below