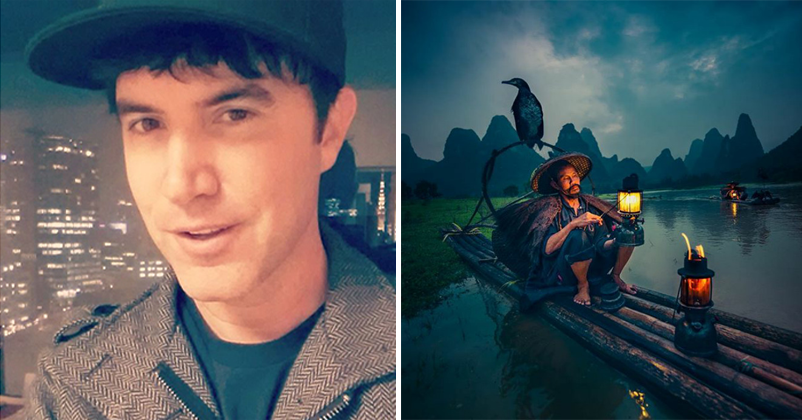 If you were addicted to the internet in 2005, you must be aware of the BIG deal of Tom Anderson, the co-founder of MySpace, right? Yes, the guy sold MySpace for a whopping $580 million & raised everyone's eyebrows.
Whenever we talk of MySpace, we can imagine just 2 things; one is Tom and 2nd is the funny status updates shared on the social media website. At one point of time, it even surpassed Google, to become the most used website in the United States.
This deal made him a multi-millionaire & now, he doesn't need to do anything. He has earned so much that he'll have to rack his brains about spending such a huge amount. He's 40 now and is enjoying his life to the fullest.
He has become a world-class travel photographer; yes, you heard that right! Anderson is too good with photography & travels all round the globe to get some good clicks.
He has visited many countries including China, Hawaii, Singapore and Indonesia; after capturing some lovely photos, he shares them on his Instagram account which has around 7 million followers.
Checkout the pics carefully as they are going to make you jealous!
Feeling on top of the world in Oahu!
A romantic night in Indonesia!
Craziest curves of China!
Sparkling night in Bolivia!
First visit to West Virginia!
Cormorant fisherman in Xinping China!
Hawaiian nights!
Wow! Honululu it is…
Hong Kong skyline!
Special spot in Utah!
Weren't the pics mesmerizing? Do you have any such plans on your list after your retirement?
RVCJ Video Of The Day
Share Your Views In Comments Below