Sports
Remember Rohit Sharma's Controversial Comment About Mohammad Amir? Pak Pacer Responds
The India-Pakistan rivalry is pretty well-known in the cricket world, though these two nations have not played any bilateral series for a long time, yet they do face each other in international tournaments and such encounters are full of thrill and excitement for fans.
While Pakistan has a reputation of producing some really good pace bowlers, India is known for giving quality batsmen to the world, though now both the countries have started focusing on each aspect of the game so India is also producing good pacers and Pakistani team also some really good batsmen as well.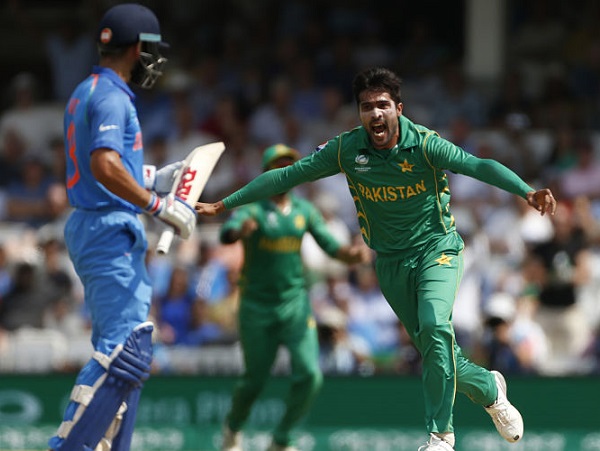 Mohammad Amir, the Pakistani pacer who made his debut for Pakistan in 2009, surprised everyone by taking retirement in the year 2020 at the age of 28. He has now opened up on the comments made by the Indian skipper Rohit Sharma on him after the 2016 Asia Cup.
In the Asia Cup 2016, India faced Pakistan at Sher-E-Bangla stadium, Mirpur, and though India had to score 84 runs only in the T20I match to win it, incredible bowling by Mohammad Amir made it a little tough for the Indians to achieve the target. The Indians may have won the match but we have to admit that Mohammad Amir made things very tough for India as he had sent Rohit Sharma (0), Ajinkya Rahane (0) and Suresh Raina (1) back to the dug-out quite early.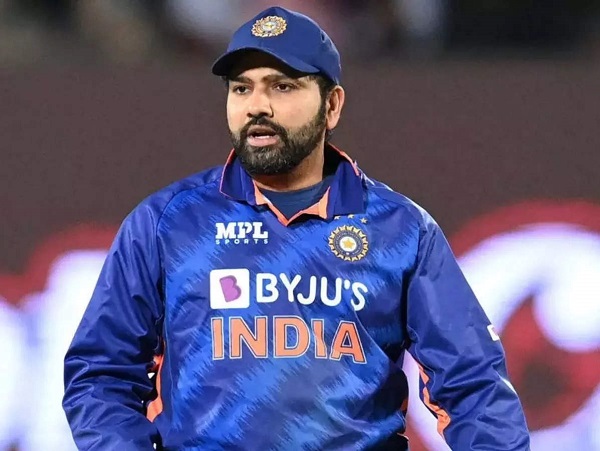 When Rohit Sharma was asked about Mohammad Amir's wonderful bowling, Hitman asked mediapersons to stop talking about Amir as in his opinion, Amir was not the only bowler for Paksitan, there were five other bowlers too who bowled well. Rohit Sharma says that there is a lot of unnecessary hype around him and he is good but he has to prove himself on a repeated mode. He goes on to say that people have started comparing Amir with the Pakistani great Wasim Akram which is not correct because Amir is just a normal bowler who was good on that given day.
Recently in an interview, Mohammad Amir has opened up on this matter and in response to Rohit Sharma's comments, he says that he does not take Rohit's statement very seriously because everyone has his opinion and it is not compulsory for everyone to believe that he (Amir) is a world class bowler. Mohammad Amir adds that he doesn't find anything to feel bad in it because as a professional player, he should not take things in a negative light and a person cannot be everyone's favorite.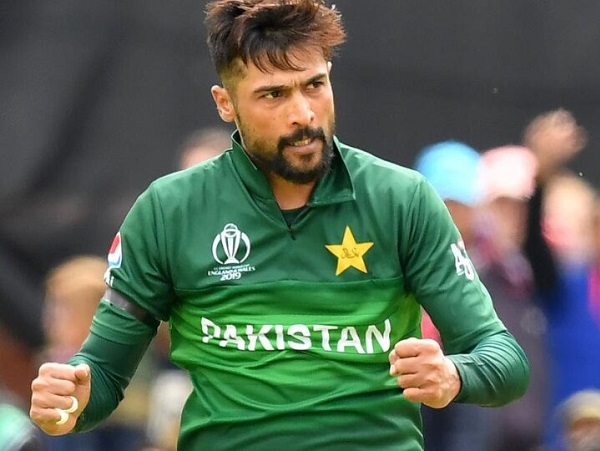 Mohammad Amir repeated his superb performance in the 2017 Champions Trophy as well when he dismissed Rohit Sharma again along with Virat Kohli and Shikhar Dhawan. While Rohit has given a little controversial statement about Mohammad Amir, the latter has a high opinion of Hitman and calls him a world class batter, however he also adds that Rohit always has difficulty in playing him.
Mohammad Amir has expressed his desire to play for the country once again last year in June but whether he will get a chance now is something which only time will tell.