News
Remember The Girl Who Removed Clothes In Front Of Cops? This CCTV Footage Shows She Hit Guard First
Everyone is talking about the model Megha Sharma who removed her clothes to protest against the policemen who wanted to take her to police station at 1:00 am. The incident took place in a posh residential complex in Lokhandwala, Mumbai, where the model had a heated argument with the security guard. Subsequently, she called the police and alleged that the guard assaulted her. It is being said that she called the guard on intercom and asked him to bring cigarettes but he refused and this resulted in the dispute.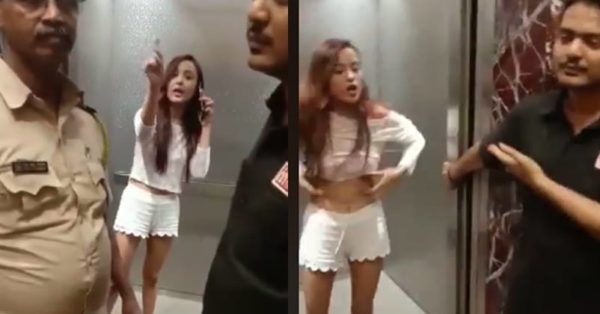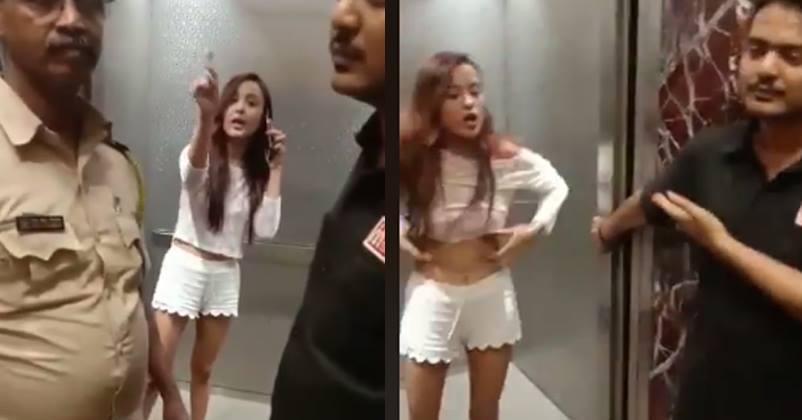 The videos that were going viral showed that the girl was being forced by the policemen to come to police station while she was in the lift and trying to go to her apartment. She was telling them that she would come to police station the next day and her lawyer would talk to them but policemen and the guard were not letting her go. She got so frustrated that she started putting off her clothes in protest and as the video went viral, she got huge support from all corners of the country.
However, now a new video is being surfaced on web and social media which clearly shows that Megha was the one who first attacked the guard and it was not the guard who assaulted her initially. Most of the time, it is Megha who has shown more aggression and has even slapped and kicked the guard.
Watch The Video:
Click here to watch this video directly on Facebook
Nothing is clear as to what happened between her and the guard prior to the scuffle so it is absolutely necessary that a proper investigation should be conducted in this matter.
Who do you think is guilty here – Megha or the guard? Let us know your views.
Share Your Views In Comments Below