News
Remember The Woman Who Reminded Us Of Lata Ji? She Looks Completely Different In These Latest Pics
There is no doubt that India is full of talented people but sadly, sometimes these skilled individuals are not even aware of their own talent or rather we can say that they don't get a proper chance to showcase their skills.
The virtual world has come up as a solution for those who need a platform for demonstrating their talent. As we all know, the Internet has the capability of surprising us, it has amazed us once again when we get to hear a woman singing "Ek Pyar Ka Nagma Hai" from "Shor"; the reason is that her voice is very much similar to that of the legendary singer Lata Mangeshkar.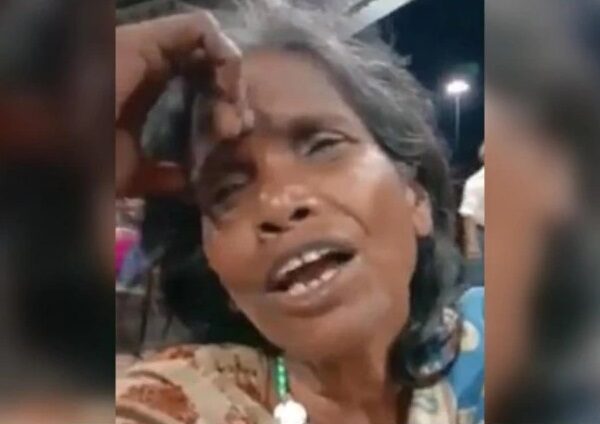 Before we tell you more about her, you need to first listen to her:
Click here to watch this video directly on Facebook
The video was shared with caption,
"A woman working Ranaghat station in West Bengal
What a voice, felt in love with this voice 😊"
What a mesmerising and melodious voice, isn't it?
Well, she is Ranu Mondal and she got famous after an engineer posted a video of her on social media networks. The caption of the video gives an idea that she works in West Bengal's Ranaghat station. It went viral instantly and she became an Internet sensation with almost every entertainment portal talking about her. What's more, many memes were made praising her which further added to her popularity.
She is again creating storm on the Internet as a Facebook user has posted some photos in which Ranu is seen getting a makeover. She is seen sitting in a beauty parlor and the staff of the parlor is working on enhancing her looks.
Check out the pics:
#1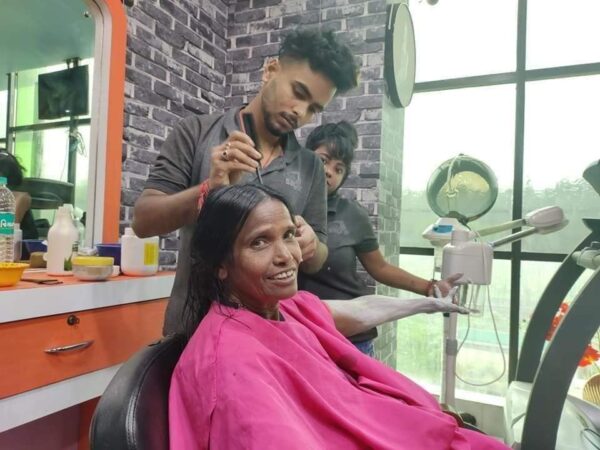 #2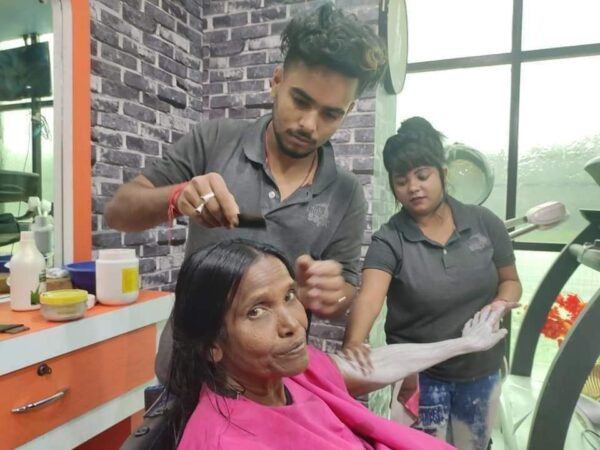 #3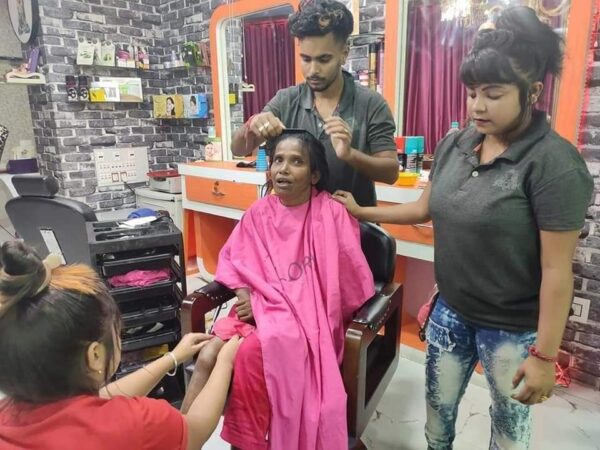 #4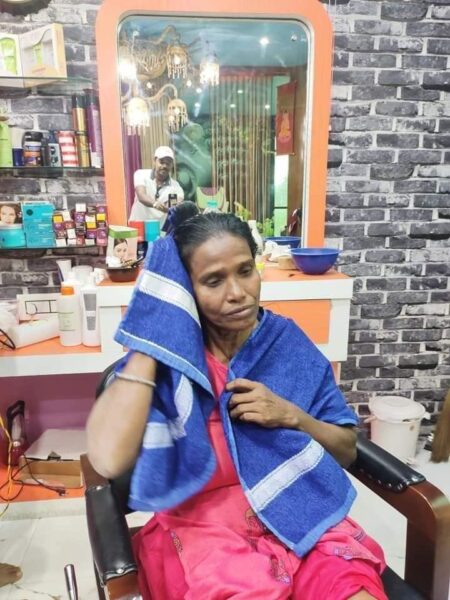 #5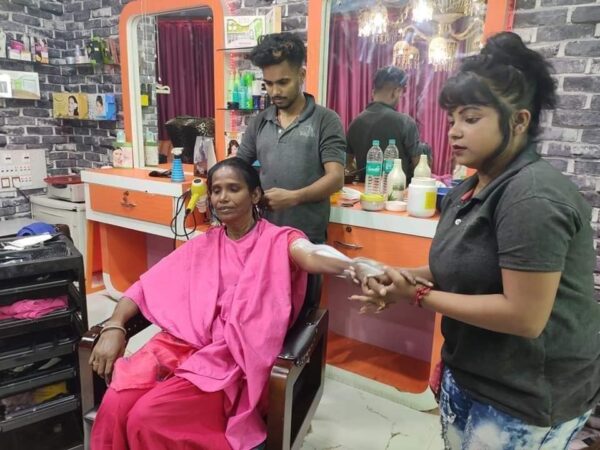 Her grooming pics have been posted by a Facebook user with the caption,
"If this is not magic, what is??
She should attribute this transition from rags to riches to that young engineer who has brought her to light by posting the video of her mesmerising voice that has won a thousand hearts 💓💓
Does she need any introduction??
She's #Ranu_Mondal
আমাদের গর্ব রানু দি..
ইন্টারন্যাশনাল ষ্টার ….
🙏🙏🙏🙏🙏🙏🙏"
Here we present you some of her latest photos in which she is looking completely different:
#1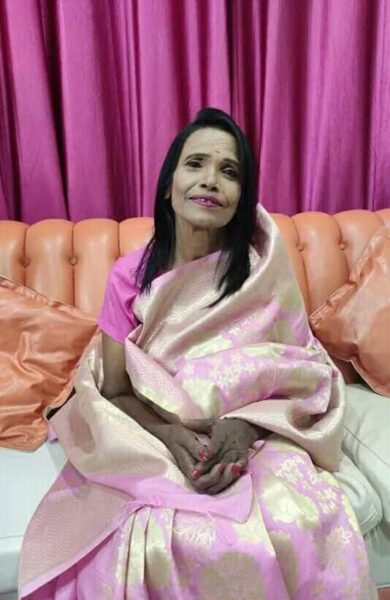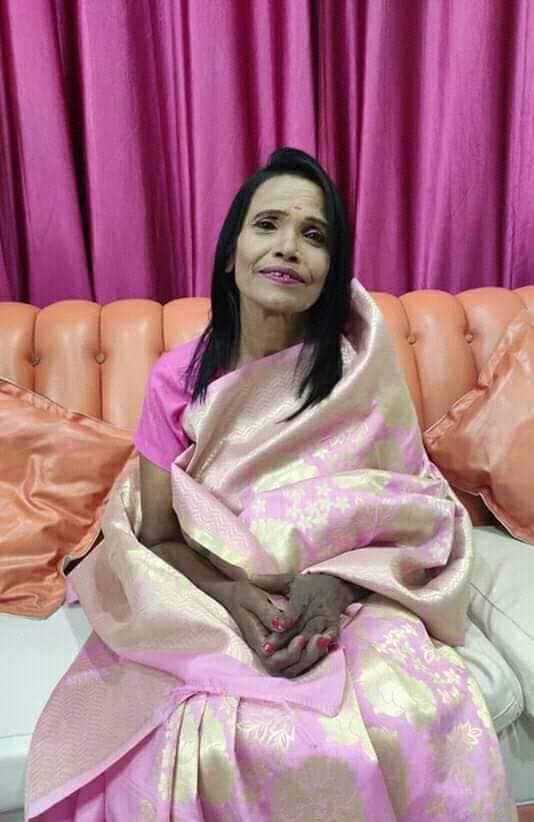 #2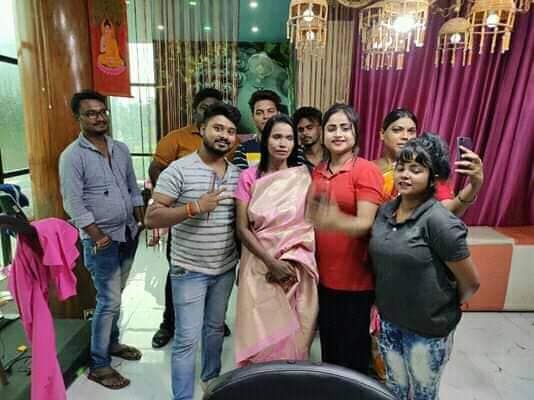 #3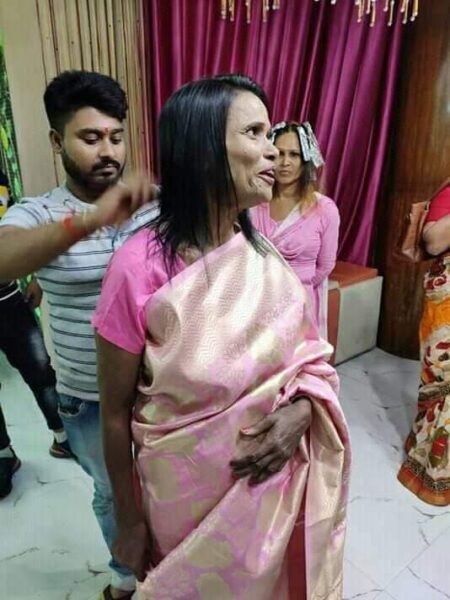 Well, she has changed a lot for sure and we wish that she gets all the name & fame that she deserves!
Share Your Views In Comments Below