Bollywood & TV
Results Of Hottest Actress Poll Are Out. Check Which Actress Got Maximum Votes
B-Town is filled with some amazing and beautiful actresses. Every now and then, new faces keep joining the industry & make us fall for them.
From romance to comedy to action movies, Bollywood serves us with different genres. However, the beauty of the actresses is what steals our attention.
No doubt, everyone is good in their own way, but today, we are here with the hottest actress in Bollywood. Every actress has a huge fan following, but if the competition is so tough, there has to be someone who stands out, right?
In order to know who fans think is the hottest one, RVCJ created a poll on Twitter. Click here to check the poll directly. The poll was conducted in 2 parts.
And finally the results are out; you will be surprised to know which actress has been termed "Hottest" by the fans.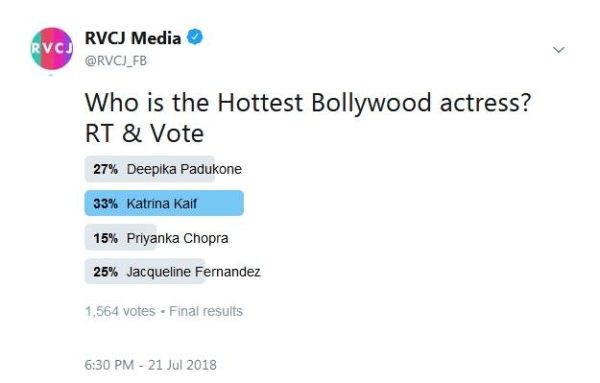 And part 2 of the poll…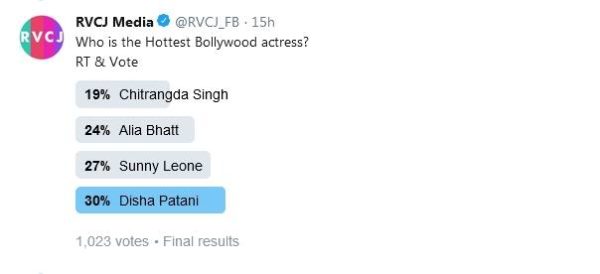 There seems to be a very close competition between Katrina Kaif, Disha Patani and Alia Bhatt. While Katrina has got maximum votes i.e. 33 percent, Disha Patani and Alia Bhatt are at 30 percent.
Deepika Padukone has just received 27 percent votes & Priyanka has received merely 15 percent.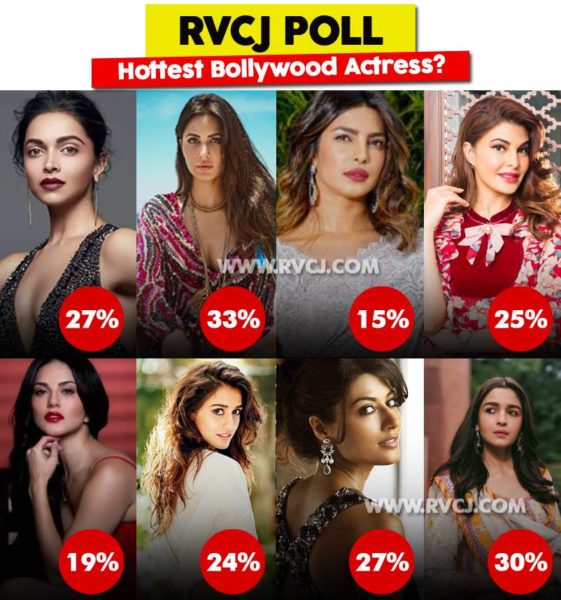 Are you satisfied with the results? Do you think Katrina Kaif deserves to get the hottest actress tag?
Share Your Views In Comments Below