Sports
Ricky Ponting Calls Andrew Flintoff's Over The Best, Twitter Reminds Him About Ishant Sharma's Spell
The former Australian cricketer Ricky Ponting is one of the greatest cricketers that the Australian cricket has ever produced and he is also one of the most successful captains of Australia. Despite the fact that he was a very talented batsman, there were times when he had faced trouble in dealing with some bowlers. Recently, the former Australian skipper took to the micro-blogging site Twitter and shared a moment from his career in which he talked about the toughest over that he faced.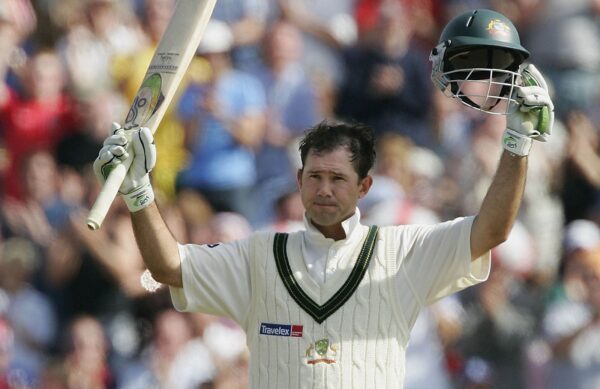 He shared a clip from the second innings of the 2005 Edgbaston Ashes Test in which Ricky Ponting is seen facing the England pacer Andrew Flintoff. In the clip, it is seen that Ponting was having trouble in playing Andrew Flintoff and after getting beaten in the four incoming and away going deliveries, Ponting got out at the final ball of the over.
The caption written by Ricky Ponting was, "Best over I ever faced. Class reverse swing at 90odd mph!" The original tweet was made by the England Cricket with the caption, "Is there an emoji for goosebumps? That crowd noise @flintoff11"
Here is the video:
Best over I ever faced. Class reverse swing at 90odd mph! https://t.co/EUdN9P64Cr

— Ricky Ponting AO (@RickyPonting) April 10, 2020
Click to watch this video directly on Twitter
However, the Indian cricket fans were not much happy with it and they reminded Ricky Ponting of the time when he had trouble while facing the Indian pacer Ishant Sharma. The Indian pacer was generating good pace at the bouncy pitch of WACA during the third test match of the four match series which was played in 2007-08 when India visited Australia.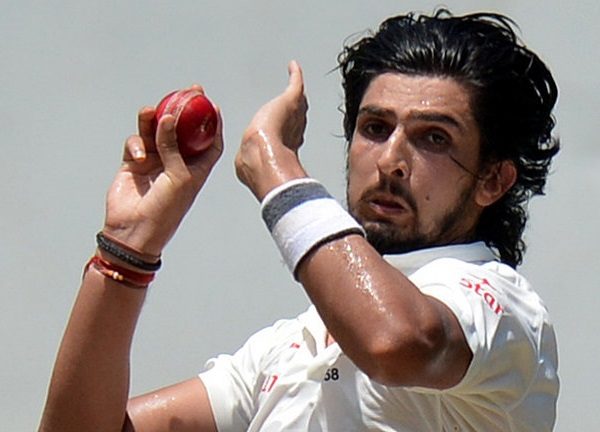 Ricky Ponting lost his wicket to Ishant in both the innings of the match which was won by India and Indian fans were not able to stop themselves from bringing up the incident.
Here are some of the selected tweets:
#1
I think ishant sharma's spell for you is better than this.

— DharmoRakshitiRakshitaha🚩 (@Suresh91978) April 10, 2020
#2
Punter….best over you faced is this….but the best spell you ever faced is Ishant Sharma at WACA 2008

— Pranav Ranade (@PRANAV31718195) April 10, 2020
#3
This and @ImIshant to you, is a stuff of folklore. One of the greatest batsmen in all sorts of trouble.

— Capt. Kantor (@Bhramshastra) April 10, 2020
#4
Hope You Dont Forget thes spell by Ishant Sharma….. pic.twitter.com/2wu4QpgiFQ

— Stupid Indian ( இந்தியன் 🇮🇳 ) (@Stupid_CommnMAN) April 10, 2020
#5
Ishanth Sharma spell too ferocious at perth in 2008

— Mogambo ✪ ❄️ (@UberHandle) April 10, 2020
#6
Ishant Sharma made you his bunny dude… But obviously you won't accept that 🙂 https://t.co/GnHBcxUMSe

— Devendra~ (@deven_zip) April 10, 2020
#7
Ishant : pic.twitter.com/ZL36lbhZTJ

— Neel 🇮🇳 (@Iam_neel) April 10, 2020
#8
@ImIshant 🤷🏽‍♂️🤷🏽‍♂️ pic.twitter.com/bMwxI8HomT

— Abraham Prabhu (@Abraham_Prabhu) April 10, 2020
#9
Ishant Sharma had you on strings btw https://t.co/567PSnA0zz

— Quarantined Bangman (@theBangmanx) April 10, 2020
#10
Ishant Sharma spell was also equally gud wen he got u out u in his debut series in Australia

— Aravind Jayagopi (@aravi2790) April 10, 2020
#11
Hey Punter! What about Ishant Sharma's spell, Perth '08 ? Dangerous reverse swingers.
Viru insisted on one final try with Ishant before pulling him out of the spell. https://t.co/Fax1nAXlWh

— Gopal Padmanaban (@WordinmyMouths) April 10, 2020
What is your opinion on this matter? Do let us know.
Share Your Views In Comments Below