Sports
Rishabh Pant Couldn't Get Where Ball Went & Ran In Opposite Direction, Fans Can't Stop Laughing
Rishabh Pant may have been on the radar of everyone for his poor keeping behind the wickets but people have to agree that he is the one who brought smile on the faces of the Indian cricketers who were having tough time on the field as the England skipper was looking unstoppable. First time Pant made everyone laugh with his comment which was related to his teammate Washington Sundar and on the second day again, he did something which resulted in him trending on social networking sites.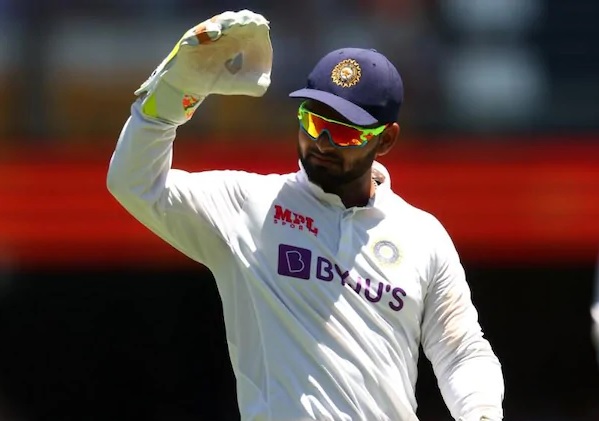 During the England innings, Ravichandran Ashwin bowled a full-toss to Ollie Pope which the batsman was not able to connect properly. The ball went behind the wickets in air and Rohit Sharma who was on the slip ran to collect the ball. However, Rishabh Pant thought that the ball would land near the wickets so he ran towards the wicket which was completely opposite to where the ball went.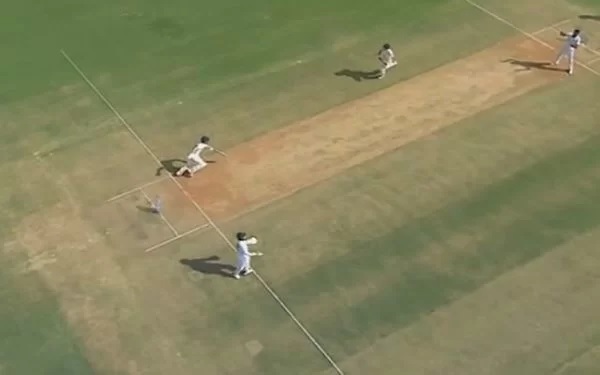 The wicketkeeper was also heard saying that he didn't see where the ball went, everyone on the field was seen having a laugh because of this incident. Even commentators were amused to see Pant running opposite towards the direction of the ball and the video of this incident was also shared on the social media networks which went viral immediately.
Take a look at the incident:
The fun Rishabh Pant gets us despite a tough game day!
1. His constant motivation and BTS commentary.
2. This👇 #EngvsInd #INDvsENG #beyondthematches

— Beyond the Matches 🏏 (@beyondmatches) February 6, 2021
Click here to watch this video directly on Twitter
Here are some selected reactions:
#1
Quite the moment this!
Full toss from Ashwin, Pope with a wild pull, ball goes up in the air and behind the wicket, Rishabh Pant looks up and cannot locate it, travels to silly point with his gloves awaiting the catch, Rohit from first slip runs to collect the ball. #INDvsENG

— Rahul Pandey (@sportstoryguy) February 6, 2021
#2
Where did Rishabh Pant think he was going? God there not a single dull moment with this boy around 😂😂😂 #INDvsENG

— Karan Shevale (@ragingbookshelf) February 6, 2021
#3
This was really hilarious. The ball was going the other way and he was going the other way. Rishabh Pant lost the direction 😂 https://t.co/f9vidIezqx

— Nahda T K (@Nahdatk123) February 6, 2021
#4
That's my kind of wicketkeeping from Rishabh Pant 🤣 #bbccricket #EngvsInd

— Mr Starr (@TeacherStarr) February 6, 2021
#5
rishabh pant from behind the stumps: pic.twitter.com/qfMAcM4iLb

— m (@museartem_) February 6, 2021
#6
रिषभ पंत ने चेन्नई के मैदान पर खेले जा रहे पहले टेस्ट में मनोरंजन का जिमा उठाए रखा।#RishabhPant #indvseng2021 #cricket #MEMES pic.twitter.com/MehlqwdYPu

— Punjab Kesari- Sports (@SportsKesari) February 6, 2021
#7
#INDvsENG
Ball one direction ⬆️
Rishabh Pant one direction⬅️

— ShivaNandini (@nanduontweet) February 6, 2021
#8
Kahan bhaag gya 🤣🤣🤣

— ।। साहिल ।। 🚩 (@VergeofSea) February 6, 2021
#9
He is misleading the batsman 😛

— Jalsa Rayudu (@Dear_Kamarade) February 6, 2021
#10
Rishabh Pant looking at the ball. 😂#INDvENG #INDvsENG https://t.co/exlCH6zTgv

— Cricket24.com (@Cricket24_COM) February 6, 2021
#11
Let me put it this way…its a trick to stop batsmen from running for singles😂

— @Chirag (@kkabhakt) February 6, 2021
#12
Please enjoy this Rishabh Pant meme pic.twitter.com/Ooq1gUZ5Z7

— tom (@TomGaneCFM) February 6, 2021
#13
New comadIan in cricket ground#RishabhPant #INDvENG #Cricket
Chepauk

— Vishal Agnihotri (@VishalA14237640) February 6, 2021
#14
Ye Rishabh Pant bahut bada nautanki hai 🤷 #INDvsENG

— SS💞 (@No_negativityxd) February 6, 2021
#15
ye rishabh pant kya kar raha tha idhar 😂😂😂😂😂😂 pic.twitter.com/AEG8ykDIrc

— prateek. (@iKryptonian_) February 6, 2021
While Rishabh Pant was slammed for his poor keeping as he missed an easy stumping of Jack Leach on the bowling of R Ashwin, he went on to become the highest scorer for India with 91 runs as India was 257/6 at the end of the Day 3. It's quite unfortunate for Pant that he again missed his century but his poor keeping has once again started the debate that Wriddhiman Saha should be included in the squad as specialist wicketkeeper while Pant should be included as a specialist batsman.
That was quite funny of Pant's part! What do you say?
Share Your Views In Comments Below