Sports
Rishabh Pant Finally Breaks His Silence About The Viral Photo With Tim Paine's Wife And Kids
Rishabh Pant and Tim Paine's sledging went viral, with Tim commenting that Rishabh could easily come and babysit his kids while he went out with his wife.
The comment, which is one of Tim's many subtle and witty remarks this season, sparked a controversy since it was considered to be really offensive.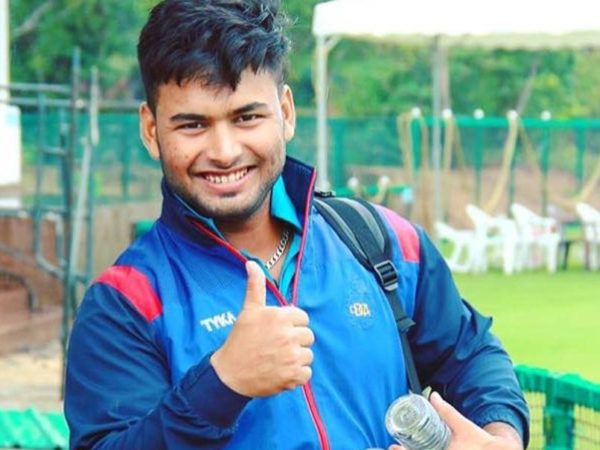 However, Rishabh came to his own defense and said called Tim a temporary captain. It was then assumed that not all was okay between the two.
But a few days later, Bonnie Maggs, Tim Paine's wife posted a story on her Instagram profile which showed Rishabh holding one of her kids.
She captioned the image "Best babysitter"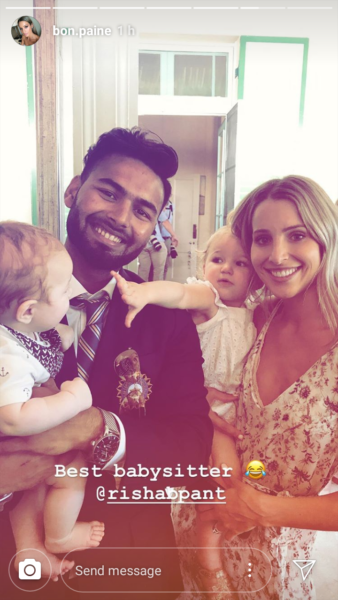 While we hoped that this was just in good humour, there were also haters who found it offensive. Now Rishabh Pant finally spoke up about the incident.
He said that he met the family at the PM's house, and clicked a quick photo with Tim's wife and children. He said that everyone's lovely and that they were all nice.
His gesture has won hearts both in Australia and India and even Tim Paine called him a good sport after the photo went viral.