Sports
Rishabh Pant Is Named As Skipper Of Delhi Capitals In IPL, Rejoiced Fans Celebrate With Memes
The England cricket team's tour of India came to an end with the visitors losing the 3-match ODI series by 2-1 after they also lost the 4-match test series and 5-match T20I series as well. The young Indian cricketers have played a great role in the victory of their team and Rishabh Pant is also one of them. The 23 years old wicketkeeper-batsman performed well not only with the bat but also with the gloves on the Australian tour and after that against the England cricket team as well.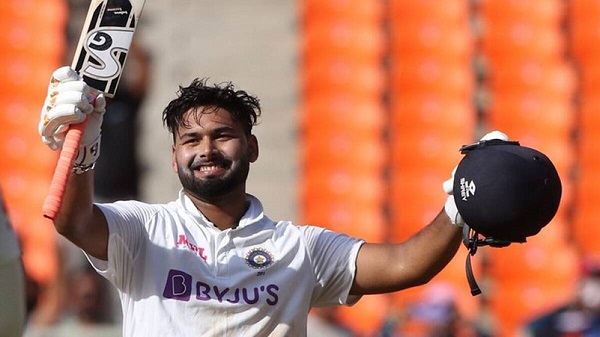 Fans of Rishabh Pant were quite excited to see him playing so well and their happiness reached a new level when they came to know that Pant has been appointed as the new skipper of the IPL team Delhi Capitals. This decision was taken by the Delhi franchise after its skipper Shreyas Iyer suffered a shoulder injury in a match against England and was ruled out from the tournament.
Rishabh Pant is also very elated and in a statement issued by the franchise, he states that Delhi is the city where he grew up and his IPL journey also started from there only six years ago. He further added that leading DC was one of his dreams that he was seeing for a long time and now after getting this opportunity, he feels humbled. Rishabh Pant also says that he is very grateful towards the owners of the team who have believed in his capability for this role and he just can't wait anymore to give his best for DC considering the fact that he has an amazing coaching staff and many senior players around him.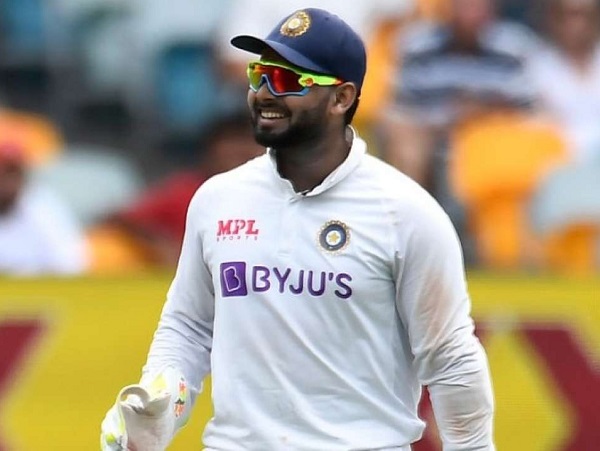 The creative memers took it as an opportunity to flood Twitter with memes and jokes and some also used this chance to take a dig at Ravichandran Ashwin, Shikhar Dhawan, Ajinkya Rahane and Steve Smith because these players are pretty experienced in comparison to Rishabh Pant but they didn't get the opportunity to lead the team.
Here are some of the selected reactions:
#1
Rishabh Pant right now 🔥 pic.twitter.com/rGOJobxQy0

— RVCJ Media (@RVCJ_FB) March 30, 2021
#2
How it started How it's going pic.twitter.com/bskx1l9Ure

— Myra (@the_indianstuff) March 30, 2021
#3
Rishabh Pant is new captain of Delhi Capital in absence of Iyer

Meanwhile Smith, Rahane, Ashwin & Dhawan: pic.twitter.com/pEAJBAIWAx

— Aman Kumar (@ve_no_mo_us17) March 30, 2021
#4
Rishabh Pant leading DC : pic.twitter.com/TB5bXFIfD2

— Savage (@CutestFunniest) March 30, 2021
#5
#RishabhPant #DelhiCapitals
Delhi Capitals with announcing their new captian pic.twitter.com/SjWo1JSZVb

— Be Portraified (@portraified) March 31, 2021
#6
"Rishabh Pant appointed as the captain of Delhi Capitals in IPL 2021"
Pant Right Now : pic.twitter.com/tvtjc2zOHw

— Sidhu (@Theflummoxguy) March 30, 2021
#7
Haha best one #RishabhPant #DelhiCapitals pic.twitter.com/60HeU28IOL

— jot chahal (@jotchah16885896) March 31, 2021
#8
#IPL2021
Presenting you Delhi Capitals new captain
Rishabh Pant😀 pic.twitter.com/qRSq0isAlC

— Shivani (@meme_ki_diwani) March 30, 2021
#9
Delhi Capitals appoint Rishabh Pant as captain for IPL 2021
Rishabh Pant to Shreyas iyer: pic.twitter.com/a3Sda1eBWU

— Prasad Remje (@munna_30_) March 30, 2021
#10
#IPL2021
Rishabh Pant to lead Delhi Capitals in IPL 2021 in Shreyas Iyer's absence pic.twitter.com/9vqoUGeSFD

— Sudhanshu Ranjan Singh (@memegineers_) March 30, 2021
#11
#DelhiCapitals
Rishabh Pant For IPL: pic.twitter.com/wDI64mVWZp

— Myra (@the_indianstuff) March 26, 2021
#12
Ajinkya Rahane, Steve Smith and Ravichandran Ashwin after Delhi Capitals appointed Rishabh Pant as captain for IPL 2021 pic.twitter.com/gUIvzgiuXB

— Kuch bhi (@kuchbhiJ3) March 30, 2021
#13
Rishabh pant leading DC capital Captaincy now pic.twitter.com/eaDSe4ilgM

— Deeksha jain 🇮🇳 (@hungry_heart68) March 31, 2021
#14
Rishabh Pant after getting captaincy. pic.twitter.com/t0iXDawEo3

— Ashritha (@ashritha_08) March 30, 2021
#15
#DelhiCapitals appoint #RishabhPant as their new skipper in absence of #ShreyasIyer
Meanwhile #RishabhPant : pic.twitter.com/edCGaLbUV4

— Ajay🐼 (@crabsy_aj) March 26, 2021
The head coach of DC, Ricky Ponting also says that the coaching staff is also very excited and looking forward to work with Rishabh Pant. According to Ponting, the team has performed well under Shreyas Iyer's leadership in the last two seasons. The former Aussie skipper adds that it is a wonderful opportunity for Pant whose confidence must be high after performing great against Australia and England.
Do you think that DC has made the right decision by making Rishabh Pant their skipper?
Share Your Views In Comments Below