Sports
Rishabh Pant Responds To Rohit Sharma's Trolling, Says He Would Love To Babysit. But Delhi Capitals Is Not Willing.
We are already quite aware how Rishabh Pant became quite famous not only for his on field performance but also when he got involved with a verbal banter with Tim Paine.
The Australian player infamously called him a 'babysitter', after which social media trolled him to bits; even The Bharat Army created a song for Pant praising for his performance
Now, recently Indian player Rohit Sharma and his wife Ritika Sajdeh became a proud parent to a baby girl. And Rohit Sharma refused to miss this opportunity to troll Rohit Sharma on Twitter.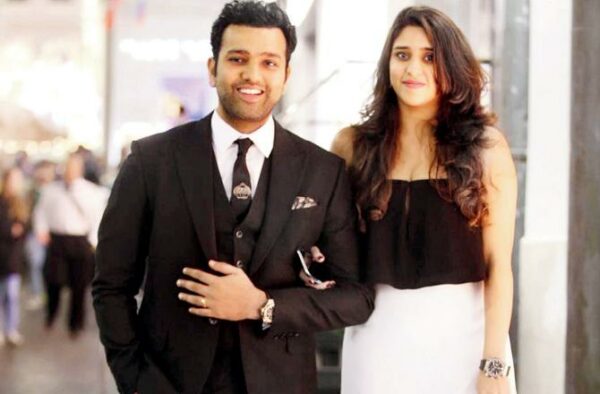 He hilariously tweeted that he and his wife would like Rishabh Pant to babysit their daughter, Samaira. Check out his tweet.
Morning buddy. Heard your a good baby sitter, need one right now. Ritika will be quite happy 😃 @RishabPant777 https://t.co/JkGWTYpnBk

— Rohit Sharma (@ImRo45) January 9, 2019
To this, Rishabh Pant readily agreed on taking up this job. He also replied.
@ImRo45 Hahhaa.. Bhaiya @yuzi_chahal not doing his job properly?🤪 More than happy to babysit Samaira 🤗 Congratulations @ritssajdeh 🥳

— Rishabh Pant (@RishabPant777) January 9, 2019
Even, Rohit Sharma's wife was happy with the decision.
🤣🤣🤣 could definitely use one @RishabPant777 @ImRo45 https://t.co/vNeiDOzxp5

— Ritika Sajdeh (@ritssajdeh) January 9, 2019
Now, among these the most significant piece of tweet is by Delhi Capitals. They are not going to give Rishabh pant the opportunity of babysitting.
They want Pant to play IPL first, though babysitting can always be considered later on.
We are sure uncle Rishabh would be happy to take care of baby Samaira! But not during IPL though 😉 https://t.co/yxAHa2UJmA

— Delhi Capitals (@DelhiCapitals) January 9, 2019
So, what is your thought about this?
Share Your Views In Comments Below