The Indian Premier League has been instrumental in giving a chance to the young cricketers for showing their talent and Riyan Parag is one of those youngsters who have made a name for themselves in a short period of time.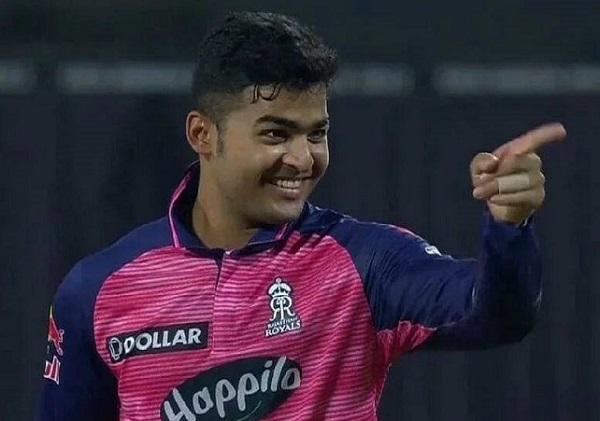 The cricketer from Assam who plays for Rajasthan Royals in the IPL has shown promising signs of being a good cricketer but in the IPL 2022, he was more in news for creating controversies rather than for his performance with the bat. During the tournament, Riyan Parag got slammed online after he mocked the third umpire, had a fight with RCB bowler Harshal Patel and gave a de*th stare to the senior RR cricketer Ravichandran Ashwin. Though he scored only 183 runs in 14 innings, he took 17 catches which is the highest count in the IPL 2022.
Recently during an interview, he opened up on various incidents that took place in the league. Talking about the scuffle between him and the Royal Challengers Bangalore players, Riyan Parag said that last year when RCB and RR played against each other, he was dismissed by Harshal Patel who also made a hand gesture towards Riyan telling him to go. Riyan didn't see Harshal Patel making that gesture at that moment but he came to know about it when he went to the dug-out and watched the reply and that got stuck in his mind since then.
Riyan further said that in the match between RR and RCB which was played in the IPL 2022, he hit Harshal Patel for 18 runs in the innings' last over and made the same hand gesture but didn't speak anything. He further said that though Harshal didn't say anything, his teammate Mohammed Siraj called him (Riyan) and said that he is a kid so he should behave like one. Riyan told Siraj that he had not said anything to him and then players from both the teams came and the matter ended over there. However, Harshal Patel didn't shake hands with Riyan Parag after the match ended and in the interview, the RR cricketer said that he found it a little immature.
Riyan Parag also spoke about the de*th stare that he gave to R Ashwin during the first qualifier which was played against Gujarat Titans. On the final ball of the innings, R Ashwin was on strike and GT bowler Yash Dayal bowled a wide delivery. Riyan Parag wanted a run over there so he ran but Ashwin didn't respond to him in a positive manner. GT wicketkeeper Wriddhiman Saha threw the ball towards Yash Dayal who made no mistake in removing the bails and Riyan Parag got run out in a strange way. The 20 years old RR cricketer went back frustrated but gave a stare to R Ashwin before walking back and he was slammed left and right for such behaviour.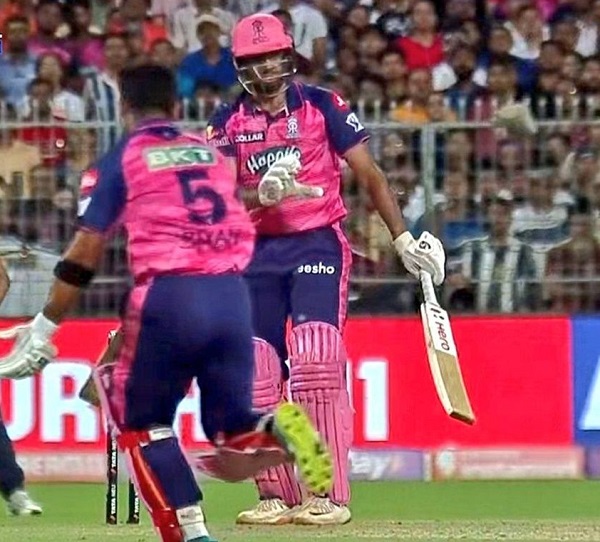 Talking about this incident, Riyan Parag stated that what R Ashwin had done would have been fine if he had been batting with a tailender but he should have run when he was batting with him (Riyan). He further said that he was shocked so he just stared at Ashwin and walked away but media portals blew it out of proportion by calling it de*th stare. Riyan also revealed that later on Ashwin apologized to him and said that he didn't run as he was thinking something at that time.
Well, Riyan Parag should ensure that he performs well in the IPL 2023 and answers his critics with his bat. What do you say?