Humour
Robin Uthappa Got Trolled In The Most Epic Way For Slow Batting During KKRvsMI
It is all over for the Kolkata Knight Riders (KKR) in the IPL 2019 after they got defeated in the match played against Mumbai Indians (MI) yesterday at Wankhede Stadium.
Despite the fact that KKR has a wonderful batting lineup on the paper, it has failed mostly on the field. The fans are also not able to understand as to why Andre Russell is not sent early to bat even when it was an absolutely must-win match.
Batting first, KKR managed to score only 133/7 in the 20 overs and MI didn't have any problem in chasing the target as Mumbai skipper Rohit Sharma remained unbeaten at 55. For KKR, Robin Uthappa played an innings of 40 runs for which he played 47 balls but his lacklustre style of batting irked many.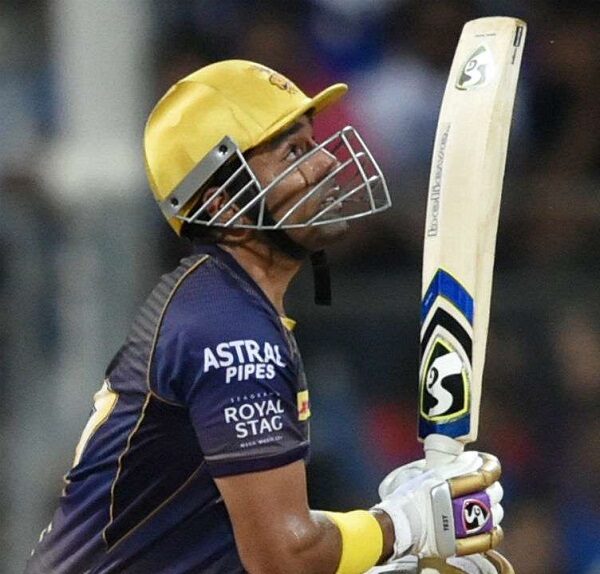 This is not the first time that Robin Uthappa has been the target of fans as throughout this season, he has been out of form and whenever the team needed him to hit, he was busy wasting balls.
The social media users trolled him badly and some even went on to claim that it is not the opposition bowlers who built pressure on KKR batsmen but it is actually Robin Uthappa who creates pressure which led them to slog and they got out.
Here are few selected tweets:
#1
SRH: We are nearly out of IPL 2019. Need a miracle to get through to play offs.

Robin Uthappa: #MIvKKR pic.twitter.com/hYgCDvZ6Gn

— Shivam Chowkidar (@itsShivam18) May 5, 2019
#2
Pujara's reaction after watching Robin uthappa's tufani innings 😂#MIvKKR pic.twitter.com/scb4Dtzo6J

— Priyanka Acharya ❁ (@Priyankajaihind) May 5, 2019
#3
Robin Uthappa Right Now👇👇🤣🤣#MIvKKR pic.twitter.com/9zeXS73Ynd

— Saif (@saifuddin__8) May 5, 2019
#4
@KKRiders fans to Robin Uthappa right now😂#KKRvMI pic.twitter.com/cpZZagLpkP

— Sunny Patcher (@PatcherSunny) May 5, 2019
#5
This is How Robin uthappa Help His team.. #MIvKKR pic.twitter.com/nZkzesUB3L

— Engineer_हूँ (@black_snake10) May 5, 2019
#6
Robin Uthappa Is As Useless As 'ueue' In Queue.. 😁

— Ankit Mor (@AnkitM03) May 5, 2019
#7
#IPL fun fact: Robin Uthappa has never played for #SRH. Until today #MIvKKR #IPL2019

— swaggerkar (@sagar_juvekar) May 5, 2019
#8
SRH and SRH fans to Robin Uthappa! #MIvKKR #KKRvMI pic.twitter.com/0a3FnSCZrf

— Trojan_Horse (@sampath0272) May 5, 2019
#9
Whole kkr team seeing #Robinuthappa's batting be like : pic.twitter.com/fWQpVMQ9Ku

— Akash Mishra (@AkashMi12998342) May 5, 2019
#10
SRH should praise robin uthappa #Robbie #MIvKKR pic.twitter.com/lgXY4LGMJG

— குரு (@guru2Four) May 5, 2019
#11
Robin Uthappa entering his house after today's match #MIvKKR #KKRvMI pic.twitter.com/Kbohuz403f

— bk. (@iamsrktheking) May 5, 2019
#12
Today MOM – ROBIN UTHAPPA for his blistering knock of 40 from 47 balls.
Well played 👏🏻 pic.twitter.com/qOO2m4cYsB

— Intezer Naeem (@intezer_naeem) May 5, 2019
#13
Why is @KKRiders playing Robin Uthappa? This is not 2015 😂😂

— Anubhav. (@EyeAnubhav) May 5, 2019
#14
Robin Uthappa and T20 cricket should part ways. AND SOON.

— Sanoj (@britishblackman) May 5, 2019
We certainly agree with the fact that when Andre Russell is in form, why there is the need of sending Robin Uthappa ahead of him to bat. What is your take in this regard? Let us know your views.
Share Your Views In Comments Below