Sports
"Roger Binny In Nayak Mode," Twitter Reacts As BCCI Fires Indian Selection Committee
The Indian cricket team hasn't succeeded in winning trophies in the multi-nation events for quite some time now and recently it could not even enter the finals of the ICC T20 World Cup as England crushed the Indian squad by 10 wickets in the semi-final match of the tournament.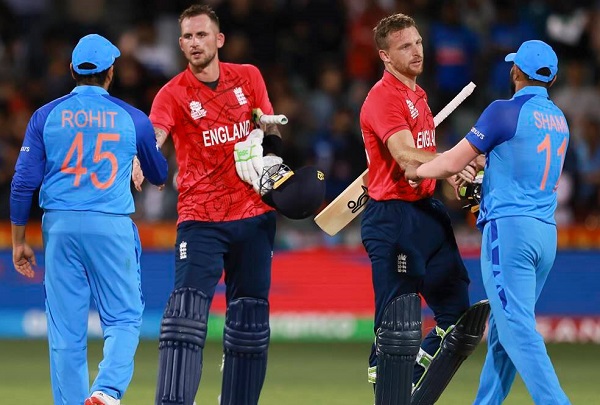 The selection committee headed by Chetan Sharma was under fire after the team's failure in the Asia Cup 2022 as many experiments were made during his tenure but the results were the same. Though India achieved success in bilateral series, still the inability of winning the titles in multi-nation events has become a matter of concern and some people have even started calling the Indian team as new chokers of international cricket world.
Yesterday, the Board of Control for Cricket in India (BCCI) took a big decision and sacked the selection committee which also included Harvinder Singh (Central Zone), Sunil Joshi (South Zone) and Debashish Mohanty (East Zone) along with Chetan Sharma.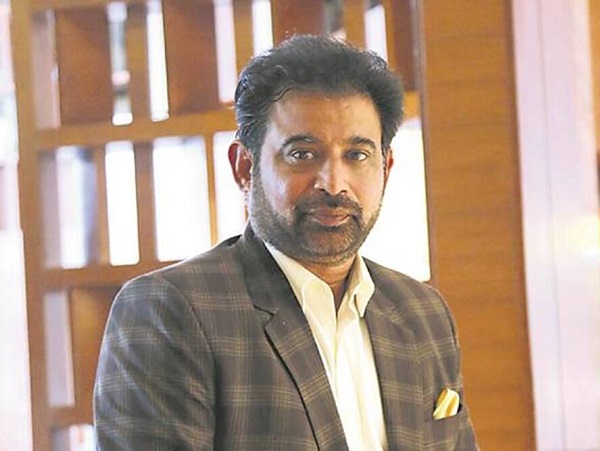 The former Indian pacer Chetan Sharma headed the selection committee and it won't be wrong to say that his tenure saw some controversies as well including the biggest one being the sacking of Virat Kohli as the ODI skipper and the lack of communication. This selection committee has often been accused of ruining the career of cricketer Sanju Samson by not giving him enough chances in comparison to other cricketers.
Many Indian cricket fans took to social media in order to express their happiness; some compared it with new owner of micro-blogging site Twitter Elon Musk firing his employees, few called it Karma as they mistreated Virat Kohli and several others were full of praises for Roger Binny, the new BCCI President.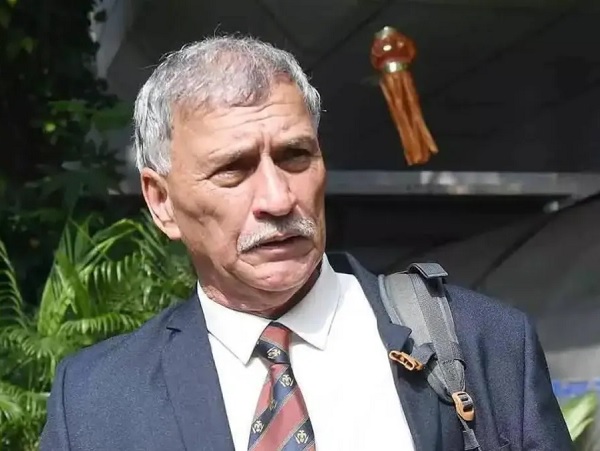 Here are some selected reactions:
#1
Perhaps BCCI read my tweet 😃- Sacks Chief Selector Chetan Sharma & the entire national selection committee !! https://t.co/xeADTLrzNp

— Sumit Kadel (@SumitkadeI) November 18, 2022
#2
When the selection committee had picked teams for 4 series at one go it was known the writing was on the wall. Nothing surprising. The new selection committee will have to fundamentally rethink the white ball vision and select the teams. @RevSportz

— Boria Majumdar (@BoriaMajumdar) November 18, 2022
#3
All it took for Indian cricket was one embarrassing loss to understand how badly were the bunch of selectors getting it wrong.

Although, sacking the selection committee is not even 50% of the job done. Who do you replace that committee with is the question. : )

— KSR (@KShriniwasRao) November 18, 2022
#4
Breaking : BCCI sacks Selection committee led by Chetan Sharma after an anonymous complaint to Roger Binny about favouritism and partiality in the selection process.

Roger Binny in Nayak Mode.

— Roshan Rai (@RoshanKrRaii) November 18, 2022
#5
Elon firing Twitter employees , BCCI firing selection committee, Pakistan firing on Imran khan. Not the world Stephen Hawking dream off

— Div🦁 (@div_yumm) November 18, 2022
#6
Bcci to entire selection committee pic.twitter.com/rFHhuKdl2w

— memes_hallabol (@memes_hallabol) November 18, 2022
#7
Good Decision by @BCCI. If I will lead @BCCI.I will fire every fucking idiot who doesn't take responsibility of knock out games.Neither the selection committee had not taken any responsibility of loss against Englishman nor they improved after repeated losses in @ICC tournaments.

— Aadit Jain (@AaditJaOfficial) November 19, 2022
#8
Whoever comprises the new panel, I really hope the selection of the India A teams goes back to sensible meritocracy and their performances are watched closely like it was during the MSK Prasad regime. Can't have any more random musical chairs in selection #CricketTwitter

— Soorya Sesha (@sooryasesha7) November 18, 2022
#9
BCCI to entire selection committee pic.twitter.com/c00x6nb6sm

— J 🇮🇳 (@jaynildave) November 18, 2022
#10
Entire selection committee, Ganguly and Chetan sharma have been treated brutally by karma !!🔥🔥 pic.twitter.com/IGAReJwmMT

— Aman (@CaptainKohli___) November 18, 2022
#11
Selection Committee Fired Led by Chetan Sharma….

What Goes Around… Comes Around#Karma#BCCI #CricketTwitter

— Dheeraj Singh (@Dheerajsingh_) November 18, 2022
#12
BCCI to entire selection committee: pic.twitter.com/GFUmUZPvSG

— UmderTamker (@jhampakjhum) November 18, 2022
#13
BCCI fires entire selection committee after poor show in 2022 T20 WC

Rohit Sharma to BCCI main captain to rahunga na

BCCI pic.twitter.com/fqXuBRpG0G

— ً (@SarcasticCowboy) November 19, 2022
#14
@BCCI joins the World Wide trend

Fires the Entire Selection Committee 😂

But Unlike others this was Justified pic.twitter.com/806MtIShvK

— Dharmish shah (@shah_dharmish) November 18, 2022
#15
Earlier ganguly and now Chetan Sharma is sacked , it hurts so bad 💔.
But I prayed for days like this won't lie pic.twitter.com/WX1VyPA2rC

— Yashvi (@BreatheKohli) November 18, 2022
As far as Twitter is concerned, almost half of the Twitter's workforce out of 7000 approx was fired by Elon Musk after he took over the company and recently around 1200 employees resigned after Elon Musk asked them to either accept the strict conditions of working in Twitter or leave.
As per the sources, Hardik Pandya who is leading the Indian team in T20I series against New Zealand may continue as the skipper in the shortest format after that as well while Rohit Sharma will be leading the team in ODIs and test matches.
There is no denying the fact that team India will undergo a big change in coming times and this is quite needed as well.
Share Your Views In Comments Below