Sports
Roger Federer Turns Water Boy Ex-Rival Novak Djokovic, Twitter Showers Praises
The photos and videos of Roger Federer's farewell are still afresh in our minds and we don't think we will ever be able to forget how Roger's arch-rivals Rafael Nadal and Novak Djokovic cried on his retirement. While these three have been at their competitive best on the court, off-the-court they have been good friends and with each passing day, their friendship has become stronger.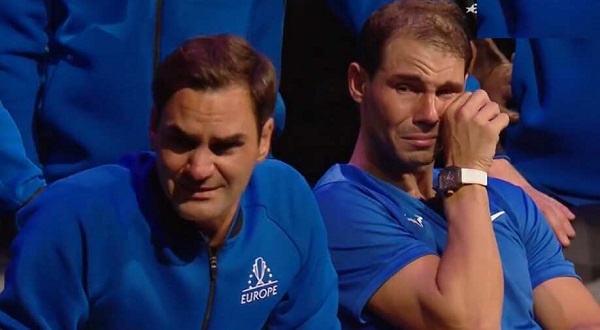 Roger Federer, the Swiss former professional tennis player, is one of the best of all times and when he bid goodbye to the game after an illustrious career of 24 years, there was not a single fan who did not cry. He played his final match at Laver Cup in London with Rafael Nadal as his partner and recently, he once again won our hearts when he turned into a water boy for his friend, Novak Djokovic.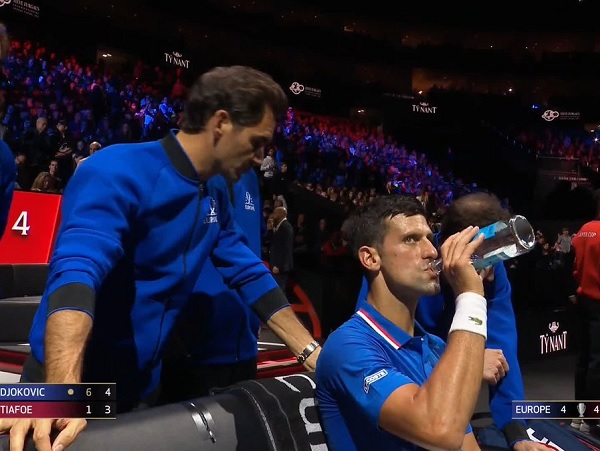 The official Twitter handle of Laver Cup posted a video of the same with the caption, "@rogerfederer: Always looking out for teammates. #LaverCup | @DjokerNole"
.@rogerfederer: Always looking out for teammates.#LaverCup | @DjokerNole pic.twitter.com/qaZ8FaYsZK

— Laver Cup (@LaverCup) September 24, 2022
Click to watch this video directly on Twitter
While Roger Federer has been a great player of the game, he is certainly a wonderful human being as well and this gesture once again shows that he is a man of character. Twitterati soon reacted on it and here are some of the selected tweets:
#1
What a legend. He keeps on showing who he truly is every day.

— Warren (@Warren64145302) September 24, 2022
#2
Humbleness makes the team better!

— UKE mo (@Esayas77091656) September 24, 2022
#3
He was actually checking to see if there was water before Novak asked for it…just AMAZING 👏👏👏👏❤️❤️❤️❤️

— RobinZ (@Robin_Z_Builder) September 24, 2022
#4
That's what real leaders do. Lead by example whether playing, coaching, motivating and yes, providing water for mates. Love it!

— Miko (@MikoAmghp) September 24, 2022
#5
Roger Federer as waterboy🤣🤣🤣 that's pretty humble and awesome👍🏻👍🏻👍🏻

— Prince Hector (@PrinceAyabra) September 24, 2022
#6
Humility & grace from the GOAT. Salud

— Roy (@Roystondxb) September 24, 2022
#7
By coming together for Roger & despite the competitive sport, these guys have displayed dignity,grace & respect for each other, the true values of sports. https://t.co/2O7zQl4RHr

— Lsmurthi (@murthilawyer28) September 25, 2022
#8
Humility at its best… ready to help in whatever capacity for his team! An act of kindness …. truly inspirational and doing this to one of his greatest rival!!!

— Jojo Anida (@jdanida19) September 24, 2022
Such small acts make a person great, agree?
Share Your Views In Comments Below