Entertainment
Rohit Sharma Hilariously Forgets What To Do After Winning The Toss, Twitter Reacts With Memes
The second ODI of the 3-match series between India and New Zealand has started at Shaheed Veer Narayan Singh International Cricket Stadium, Raipur and after winning the toss, the Indian skipper Rohit Sharma has opted to bowl first.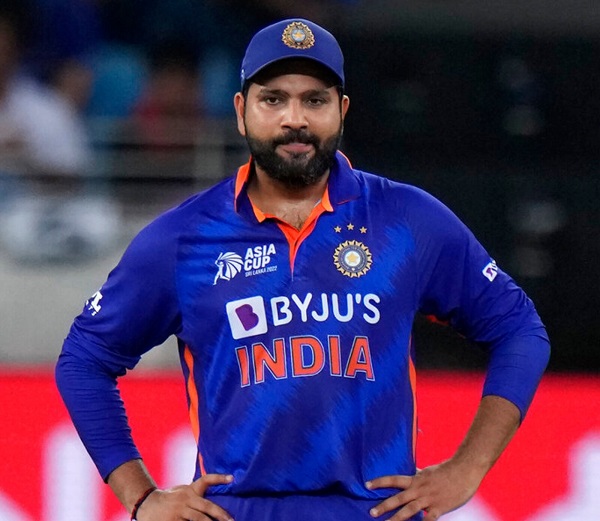 Rohit Sharma is called Hitman by his fans because of his superb hitting style but the skipper is also known for one thing and that is forgetting things. In fact earlier in an interview, Virat Kohli made fun of Rohit by saying that he has a habit of forgetting things such as i-Pad, passport, phone, wallet, etc. on plane, in hotel or somewhere else and now the bus departs only after logistical manager confirms with Rohit Sharma that he has all his belongings with him.
In an interview, Rohit Sharma talked about his habit of forgetting things and also told that once he forgot his wedding ring in the hotel room as he used to sleep after taking out the ring of the finger.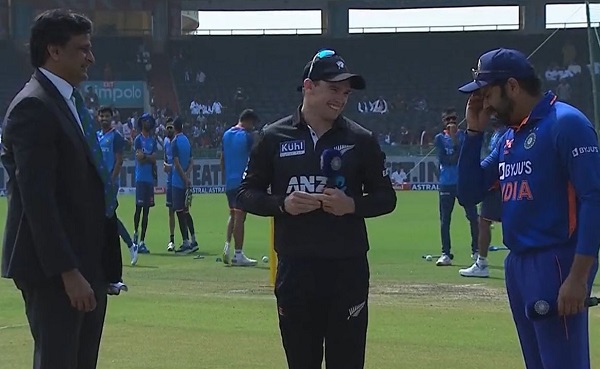 However, today Rohit Sharma found himself in an embarrassing situation during the toss as he forgot what he wanted to do – whether bat or ball after winning the toss. Quite amazingly, he took almost a minute in saying that India would bowl. While having a chat with a cricket portal, Rohit Sharma accepted that he forgot what they wanted to do. He further added that he had many discussions with the team in regard to the toss and he wanted to test the team by giving them challenges.
Here is the video of the incident:
Rohit Sharma what a character, this is really funny at toss time.pic.twitter.com/7VJe8CTDi6

— CricketMAN2 (@ImTanujSingh) January 21, 2023
Click to watch this video directly on Twitter
Twitterati also reacted on this matter and here are some selected tweets:
#1
Ro after todays toss 😂 pic.twitter.com/y5hFftyzyP

— SuryaVirat (@Sudhir44612324) January 21, 2023
#2
if u give more time to eating vadapav than working on team strategies results would be like this😂

— Prasad Kohli (@unexpected183) January 21, 2023
#3
What a shame 🥱

— Pallavi Paul (@Pallavi_paul21) January 21, 2023
#4
My captain rohit too high 😭😭

— The Lunatic Head (@head_lunatic) January 21, 2023
#5
Aur inko captaincy chaiye sare format ki

— Shivem Doobey (@1996cric) January 21, 2023
#6
Rohit after winning toss pic.twitter.com/lUje89L9D1

— katyayni (@katyaynii18) January 21, 2023
#7
This is the wrong number 😃 pic.twitter.com/cwNfGa7Bw5

— Asif Abbas🇵🇰 (@AsifAbb16401301) January 21, 2023
#8
It only shows the pressure of the job. I am making the choice to back him and understand like anyone of us he is vulnerable too. Let's go for the win skipper. It's funny yes, but I am very uncomfortable in making the choice to ridicule him. 🇮🇳🇮🇳🇮🇳🇮🇳🇮🇳🇮🇳🇮🇳

— Sandeep Chakraborty 💼 🌄 (@FranklySandeep) January 21, 2023
#9
Lgta hai coffee pikar nhi gaye pic.twitter.com/40P2egiWtY

— नीतीश कुमार कुशवाहा (@nitishkr_) January 21, 2023
The Indian team is already leading by 1-0 and it will certainly like to take an unassailable lead by winning today's match.
Whatever may be the reason but Rohit certainly brought smiles on our faces, what do you say?
Share Your Views In Comments Below