Sports
Rohit Sharma To Skip IPL Matches & This Player To Lead Mumbai Indians In His Absence?
The year 2023 is a very important one for the Indian cricket team as it is going to play the finals of the World Test Championship 2021-23 in June and in October-November, India will be hosting the ICC ODI World Cup 2023. Last time, India hosted the ODI World Cup in 2011 and it also won it under the leadership of MS Dhoni and this time also, the Indian team management doesn't want to leave any stone unturned in ensuring that India wins the World Cup as it will already have the home advantage.
One of the biggest sports events of the world, the IPL 2023 is all set to start from 31 March 2023 and the BCCI and the team management are very particular about the workload management of the players who will be playing in the WTC finals and the ODI World Cup as they don't want any player to get injured. The Indian star player Jasprit Bumrah is already out of action for a long time and Shreyas Iyer has also got injured so now the Indian team management doesn't want any more injuries. As per some reports, the BCCI has asked the IPL franchises to give rest to the big players but there is no official confirmation in this regard.
After the 3-match ODI series against Australia, Rohit Sharma attended a press conference in which he said that the players need to manage their workload on their own. Hitman added that they are adults and they should take rest if they feel the need to do so and it seems as if he himself is going to follow his statement in a good manner.
As per an article published in an Indian news portal, Rohit Sharma, the skipper of India's national team who is also the skipper of the IPL team Mumbai Indians will pick and choose matches in the IPL and he won't be playing all the matches.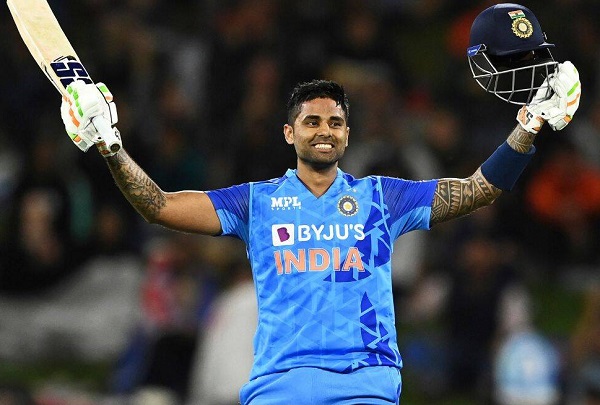 In Rohit's absence, Suryakumar Yadav will be leading the team and Hitman will travel with the team even if he is not playing the match in order to provide help to SKY in leading the squad.
The Indian team management doesn't want Rohit Sharma to get injured at any cost as he is slated to lead the team in the WTC finals and the ICC ODI World Cup 2023 as well.
Do you think it is a correct decision? Let us know your views in this connection.
Share Your Views In Comments Below