Humour
Rohit Sharma's Viral Lazy Instagram Pic Sparks Hilarious Meme Fest On Twitter
The ongoing India-England test series has been tainted with the controversies regarding the pitches, especially after the third test match as it ended within 2 days with England losing the match by 10 wickets. The third test match was played at Narendra Modi Stadium, Ahmedabad, and as far as the batting was concerned, both the teams performed miserably. If we talk about bowling, the Indian bowlers were far better than their English counterparts.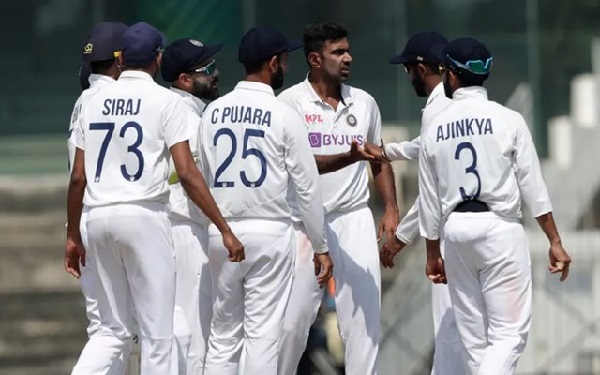 Well, the visitors were unhappy with the Chennai pitch also which was used for the second test match but all hells broke lose after they lost the third test match. While some former England cricketers called the pitch unsuitable for a test match, some even slammed the International Cricket Council (ICC) for letting the Board of Control for Cricket in India (BCCI) to make whatever type of pitches they want. There were also few who suggested that ICC should cut the points of team India if the pitch for the fourth test match is similar to the third test match.
In the third test match, it was only Rohit Sharma from the Indian side who was able to score a half-century (66) in the first innings and in the second innings, he remained not out on 25 as India had to chase a small target of 49 runs. After the match, Rohit Sharma defended the pitch and called it nice for batting. He also argued as to how anyone can blame the pitch when the majority of the batsmen have lost their wickets on the straight deliveries. The Indian skipper Virat Kohli also talked on the same lines and blamed the lack of focus in the batsmen of both the teams for their dismal performances. He said that blaming the pitch is of no use when 21 out of 30 wickets have fallen on straight bowls.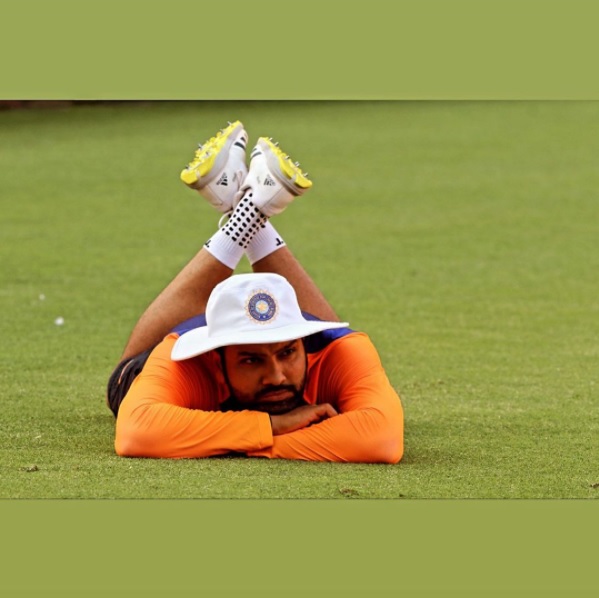 Before the fourth test match, Rohit Sharma took a jibe at the former England cricketers who were crying over the pitch by posting a photo of himself on his official Instagram account. In the post, he is seen lying on the ground, thinking about something and he captioned the post, "Wondering what the pitch would be like for 4th test".
Here is the post:
Desi Twitterati loved the humour of the cricketer but they also showed their creativity by making memes and jokes on Rohit's photo.
These memes will tickle your funny bone:
#1
Mujhe kaab captain banayenge ye log!! pic.twitter.com/mXR93qx3vt

— Deba🌌⛼🌠 (@being__anxious) March 1, 2021
#2
#INDvENG #rohitsharma #MumbaiIndians
When crush sees the message and don't reply
Me: pic.twitter.com/Ijq9zYOGON

— Tanishq Ganu (@smart__leaks) March 1, 2021
#3
Every dhoni fan like rohit was watching him sleeping peacefully on that day❤️ pic.twitter.com/BsSFlDUnPV

— sʜɪᴠᴜ ♡ (@Shivu_Memes) March 1, 2021
#4
Me contemplating all of my life decisions while my phone is on charging pic.twitter.com/FyhfMsqXmC

— SwatKat💃 (@swatic12) March 1, 2021
#5
1. When your daily data quota is over
2. When its 12.01AM #RohitSharma pic.twitter.com/XwcvOUo07W

— The Salt & Pepper (@The_SaltNPepper) March 2, 2021
#6
outside a stall, rohit spotted eagerly waiting for his vadapav pic.twitter.com/thxJkn9vsV

— Neeche Se Topper (@NeecheSeTopper) February 28, 2021
#7
Pogo channel change karke News channel karne se Papa se naaraaz Munna!! #INDvsENG pic.twitter.com/3UMwIaIf5s

— Three Eyed Raul!!! (@RauLShah3) March 1, 2021
#8
*Principal Malhotra talking to Ms. Briganza on the bed* (KKHH) pic.twitter.com/t0TMpQxfIq

— D J (@djaywalebabu) February 28, 2021
#9
History Class is Going on

Whole Class :_ pic.twitter.com/sJRgNkVeD7

— Radian⚡𝗥 𝗗 📖 (@imramdyal) March 1, 2021
#10
You waiting for your salary from beginning of month : pic.twitter.com/KGRRpl84ei

— Aman_Chain (@Amanprabhat9) March 1, 2021
#11
Rohit sharma with some Csk players taking vitamin D.. pic.twitter.com/YUffvSuLsa

— नादान परिंदे 🇮🇳 (@Gauri_doonite) March 1, 2021
#12
Me after putting my phone on charge : pic.twitter.com/RR56k06BPf

— HUNTSMAN🐇 (@hp_mode2) March 1, 2021
#13
Didn't notice, Rohit had a cameo in Tare Zameen Par. pic.twitter.com/grPBp1G4F4

— The Sculpture (@theSculpture_) March 1, 2021
#14
Rohit sharma in the Land of Lilliputs pic.twitter.com/DqPppJZTzc

— HeMan (@royhly_) March 1, 2021
#15
Ye Virat ka kuch karna padega pic.twitter.com/F9UShVNTA5

— Dr. Gill 2.0 (@ikpsgill1) March 1, 2021
The position of the England cricket team doesn't seem to be good at the moment as the visitors have been bundled out for 205 with Axar Patel emerging as the highest wicket-taker with 4 wickets. Ravichandran Ashwin took 3 wickets while Washington Sundar took 1 and Mohammed Siraj dismissed 2 batsmen.
If this match also meets the same fate, the former England cricketers will create a lot of drama. What do you say?
Share Your Views In Comments Below